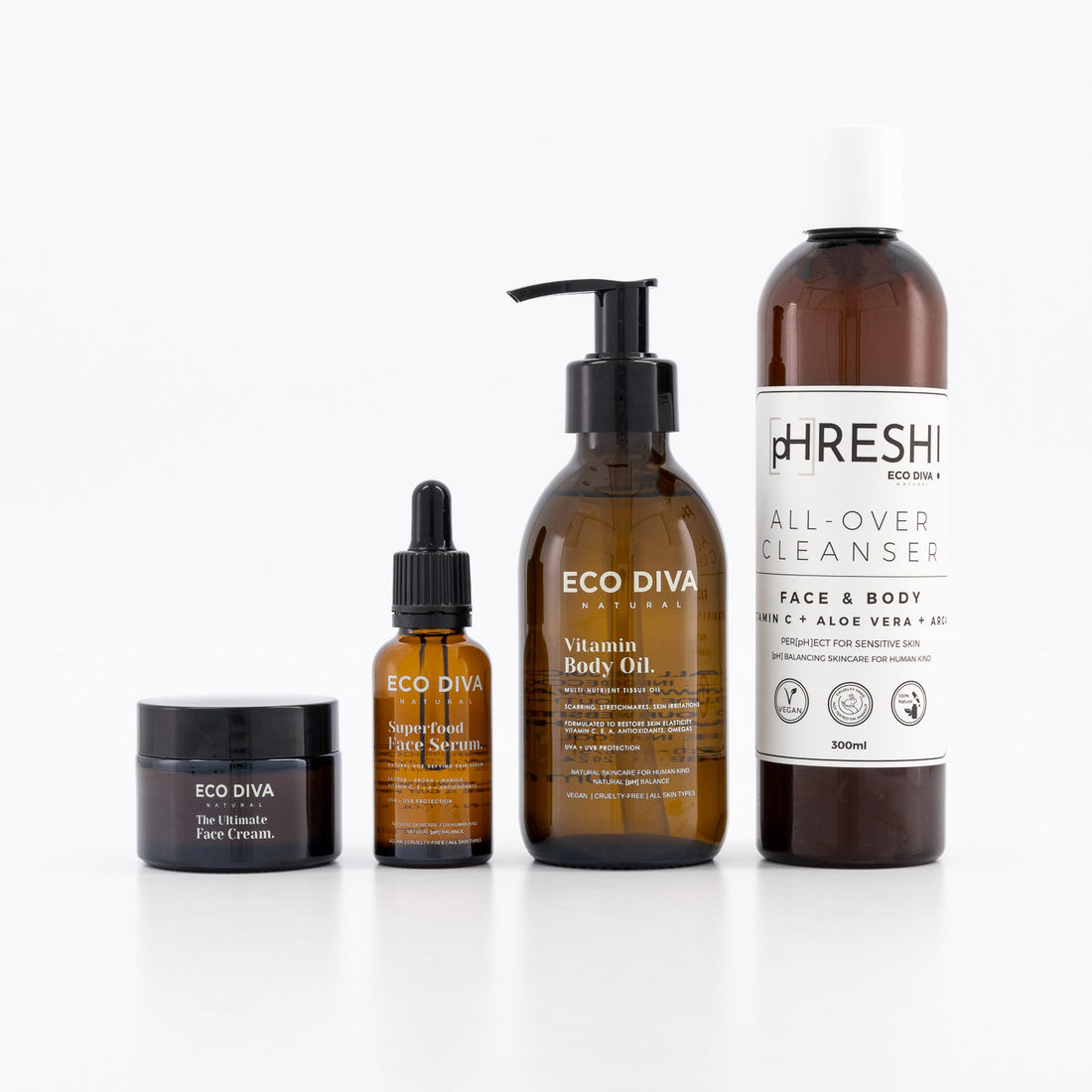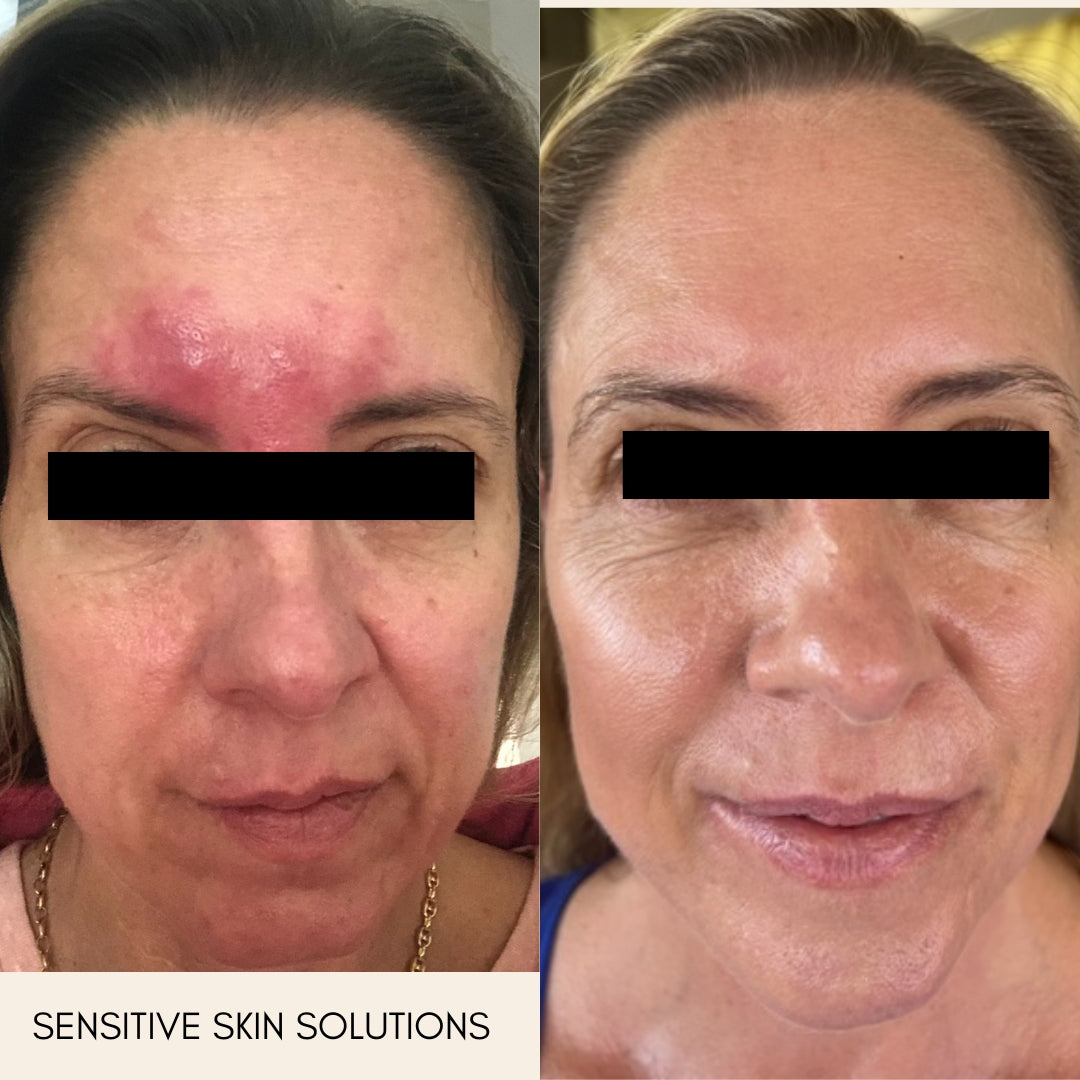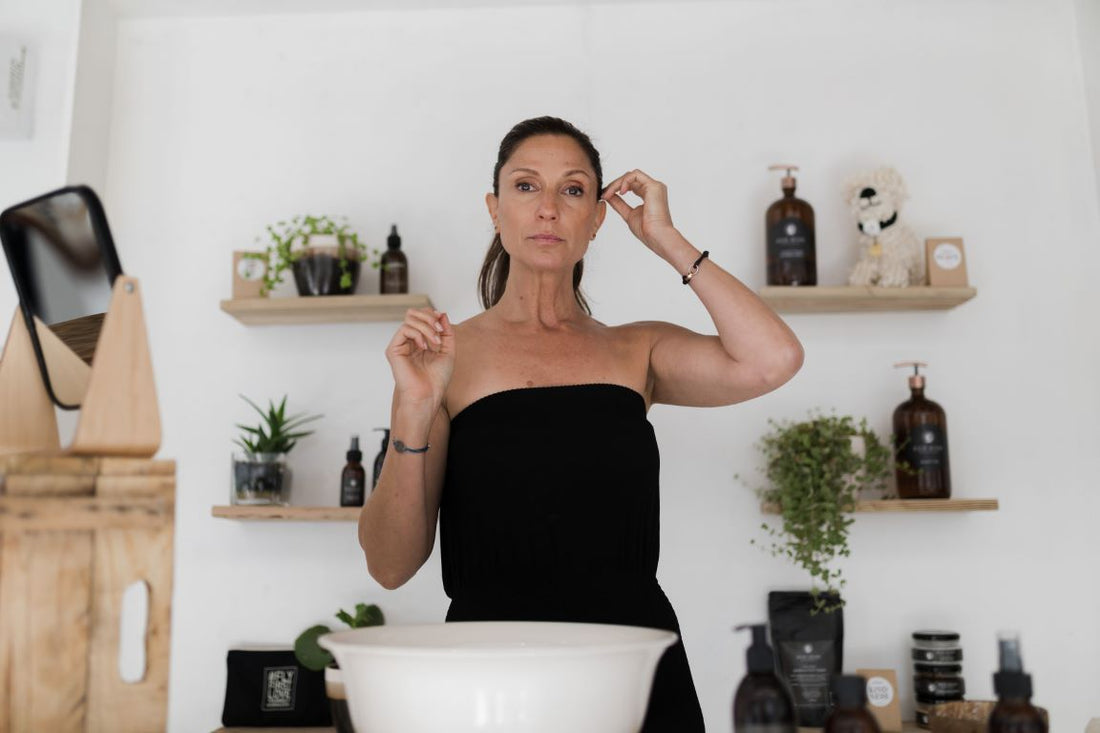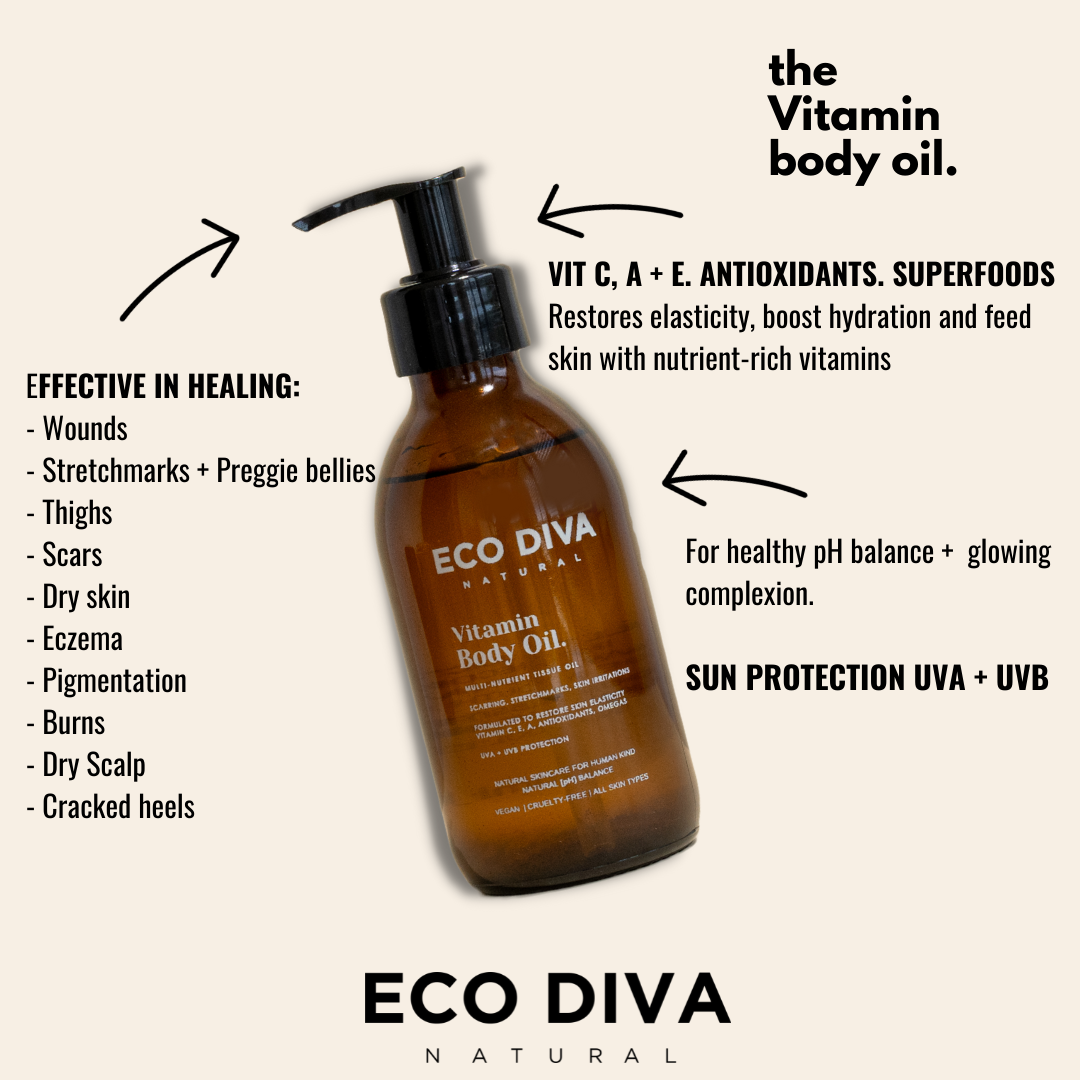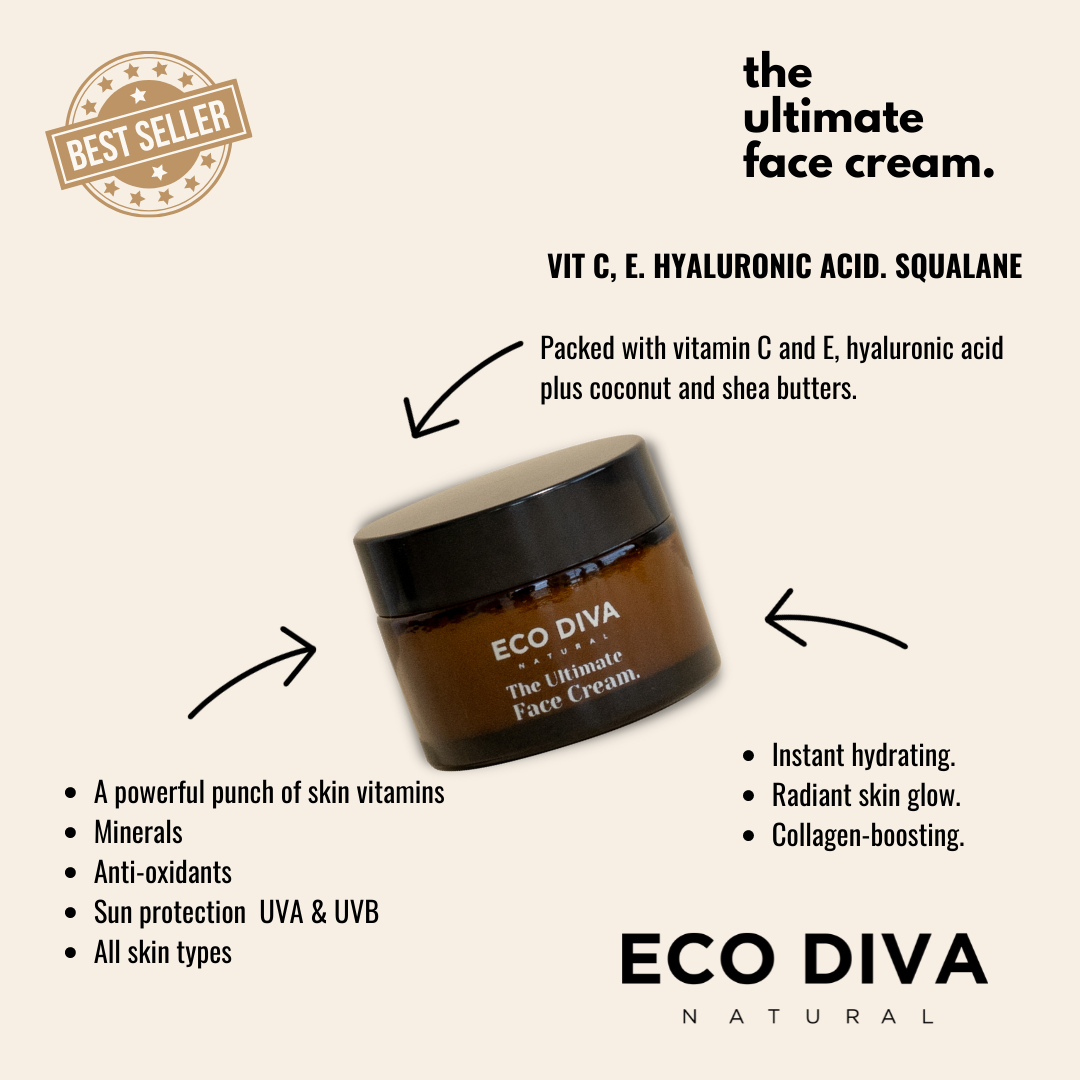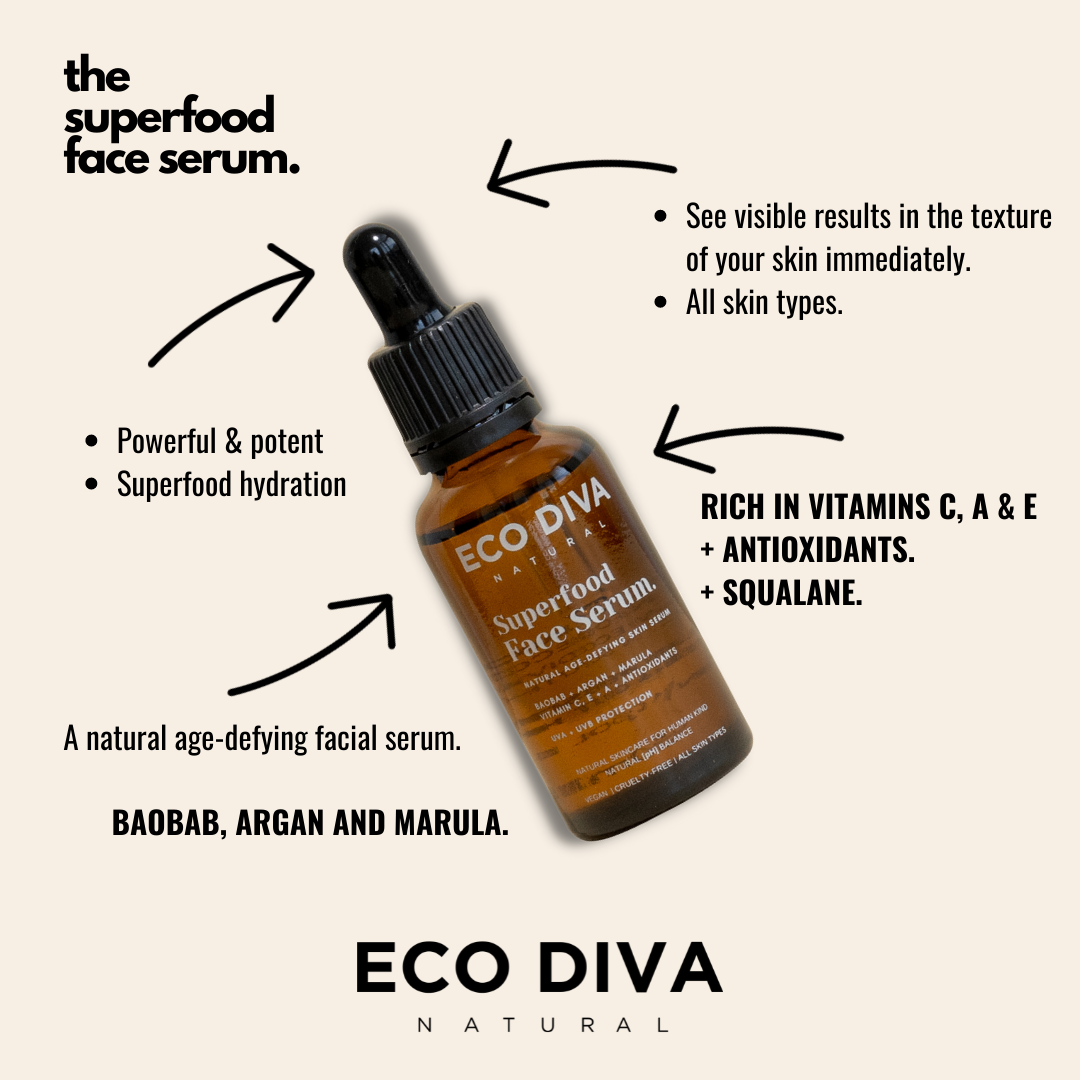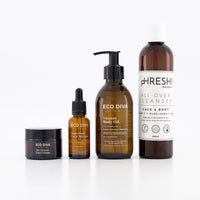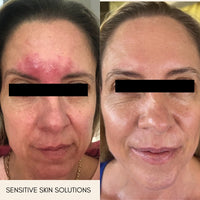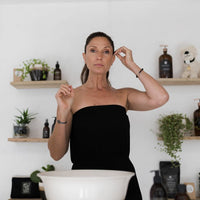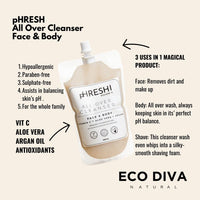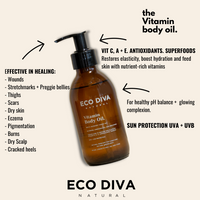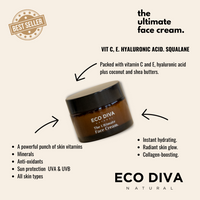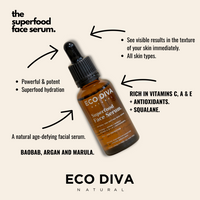 Psoriasis Solution Bundle - Superfoods to Soothe & Calm/Assists in Natural Healing
R 1,426.50
SAVE SAVE

• Save
Introducing our Psoriasis Solution Bundle - an all-natural, holistic approach to achieving healthy, pH balanced skin. Our unique super-food formulations target psoriasis at its root cause by balancing the skin's pH levels, soothing, calming and smoothing the affected area. Results vary but can be as fast as in the first 30 days of use.
Get our guidebook '30 Days to Glowing Skin' worth R185 for FREE with purchase.
This bundle qualifies for FREE shipping within South Africa!
Our Psoriasis bundle has proven efficacy and delivers successful results when used in combination with a healthy diet and conscious lifestyle. Plus, you can save 10% when you purchase our bundle.
The set includes
pHresh Family All Over Cleanser
Superfood Face Serum
The Ultimate Face Cream
Vitamin Body Oil.
And a special bonus, with every purchase of our Solution Bundles, you'll receive our guidebook '30 Days to Glowing Skin' valued at R185 for FREE. This guidebook includes tips for achieving healthy gut, healthy skin health and overall mental wellness.

At Eco Diva, we understand that the skin is the largest organ of the body, and everything applied to it is absorbed. That's why we're proud of the results we're achieving in reversing and balancing psoriasis, eczema, breakouts, hyper & hypo pigmentation, rosacea, and premature ageing. Our natural superfood skin nutrition is specifically designed to match the skin's molecular structure, effectively bringing the skin's pH levels back into balance and maintaining that balance 24/7/365.
Join us on the journey and get your Psoriasis under control for good.

Psoriasis is a skin disease that causes red, itchy scaly patches, most commonly on the knees, elbows, trunk and scalp. Psoriasis is a common, (chronic) disease. It tends to go through cycles, flaring for a few weeks or months, then subsiding for a while or going into remission. Treatments are available to help you manage symptoms. And you can incorporate lifestyle habits and coping strategies to help you live better with psoriasis. There are various forms of psoriasis:
Plaque psoriasis. The most common form, plaque psoriasis causes dry, raised, red skin patches (lesions) covered with silvery scales. The plaques might be itchy or tender, and there may be few or many. They usually appear on elbows, knees, lower back and scalp.
Nail psoriasis. Psoriasis can affect fingernails and toenails, causing pitting, abnormal nail growth and discoloration. Psoriatic nails might loosen and separate from the nail bed (onycholysis). Severe cases may cause the nail to crumble.
Guttate psoriasis. This type primarily affects young adults and children. It's usually triggered by a bacterial infection such as strep throat. It's marked by small, drop-shaped, scaling lesions on the trunk, arms or legs.
Inverse psoriasis. This mainly affects the skin folds of the groin, buttocks and breasts. Inverse psoriasis causes smooth patches of red skin that worsen with friction and sweating. Fungal infections may trigger this type of psoriasis.
Pustular psoriasis. This rare form of psoriasis causes clearly defined pus-filled lesions that occur in widespread patches (generalized pustular psoriasis) or in smaller areas on the palms of the hands or the soles of the feet.
Erythrodermic psoriasis. The least common type of psoriasis, erythrodermic psoriasis can cover your entire body with a red, peeling rash that can itch or burn intensely.
Psoriatic arthritis. Psoriatic arthritis causes swollen, painful joints that are typical of arthritis. Sometimes the joint symptoms are the first or only symptom or sign of psoriasis. And at times only nail changes are seen. Symptoms range from mild to severe, and psoriatic arthritis can affect any joint. It can cause stiffness and progressive joint damage that in the most serious cases may lead to permanent joint damage.
Common triggers of psoriasis are:
Certain substances or conditions called trigger factors can cause psoriasis to flare up. These trigger factors can be: Irritants such as soaps and detergents, wool, skin infections, dry skin, low humidity, heat, sweating or emotional stress. Allergens such as dust mites, pollen, molds or foods. Hormonal imbalance, sunscreens that contain harmful chemicals, using skincare, personal care and make-up products that contain chemicals that put the skins' pH out of balance, foundation containing harmful ingredients, poor diet, poor gut health, irregular skincare routine, lack of rest and stress. For optimal results, we recommend only using the Eco Diva skincare range, as combining various brands on your skin may cause more harm than good. We also recommend only using natural, vegan make-up. We suggest checking the ingredients on all products that you are using to be better informed as to the potential effects.
Ultimate Face cream:
Ingredients: Prunus Amygdalus (Sweet Almond) Seed Oil, Cocos Nucifera (Coconut) Oil, Hydrogenated Vegetable Oil, Butyrospermum Parkii (Shea) Butter, Isoamyl Laurate, Citrus Paradisi (Grapefruit) Peel Oil, Tocopherol, Helianthus Annuus (Sunflower) Seed Oil, Vanilla Planifolia Extract, Citrus Bergamia (Bergamot) Peel Oil.
Directions: After cleansing and toning your face, apply a small pea-size amount and gently apply and smooth onto face, neck and eye area. A little goes a long way. Your skin will only absorb what it needs, so ensure you start off with less and apply more if needed. 
Superfood Face Serum:
Ingredients: Amygdalus (Sweet Almond) Seed Oil, Sesamum Indicum (Sesame) Seed Oil, Caprylic/Capric Triglycerides, Prunus Armeniaca (Apricot) Kernel Oil, Prunus, Simmondsia Chinensis (Jojoba) Seed Oil, Argania Spinosa (Argan) Oil, Adansonia Digitata (Baobab) Seed Oil, Sclerocarya Birrea (Marula) Seed Oil, Isoamyl Laurate, Citrus Bergamia (Bergamot) Peel Oil, Vanilla Planifolia Extract, Citrus Paradisi (Grapefruit) Peel Oil, Melaleuca Alternifolia (Tea Tree) Oil, Citral, Limonene, Linalool.
Directions: After cleansing with Eco Diva Face Wash & Ecofoliant Skin Polish, apply 5-10 drops into your palm and gently warm serum between your hands. Apply to your face, eye and neck areas in circular motions until fully absorbed. Can also be used in conjunction with Eco Diva Face Cream for what we refer to as the #DoubleDivaGlow effect. 
Vitamin Body Oil:
Ingredients: Prunus Amygdalus (Sweet Almond) Seed Oil, Helianthus Annuus (Sunflower) Seed Oil, Persea Gratissima (Avocado) Fruit Oil, Sesamum Indicum (Sesame) Seed Oil, Sclerocarya Birrea (Marula) Seed Oil, Simmondsia Chinensis (Jojoba) Seed Oil, Citrus Paradisi (Grapefruit) Peel Oil, Tocopherol, Vanilla Planifolia Extract, Citrus Bergamia (Bergamot) Peel Oil.
Directions: After a bath or shower, apply the Eco Diva Vitamin Body Oil generously all over body. Wait for 5 minutes for oils to soak in.
Benefits: Apply to belly and thighs during pregnancy to avoid stretchmarks and scarring. Provides skin with deeply hydrating, healing skin food. Contains naturally occuring UVA & UVB protection - a great protection against sun damage.
All Over Cleanser:

Ingredients: Aqua (Water), Cocamidopropyl Betaine, Decyl Glucoside, Aloe Barbadensis Leaf Extract, Glycerin, Xanthan Gum, Bentonite, Argania Spinosa (Argan) Kernel Oil, Citrus Aurantium Bergamia (Bergamot) Fruit Oil, Juniperus Virginiana (Cedarwood) Oil, Benzyl Alcohol, Benzoic Acid, Dehydroacetic Acid, Citric Acid.
Directions: Pour a small amount into your hands & add water to lather. Wash face & body until you feel squeaky clean & pHRESH.
#getpHresh for all skin types
STAND OUT INGREDIENTS: 
Vitamin C - anti-aging, antioxidants. Aloe Vera - antibacterial, hydrating, smoothing. Argan Oil - deeply hydrating, calming.
3 uses in 1 magical product:
Face: Removes dirt and make up
Body: All over wash, always keeping skin in its' perfect pH balance.
Shave: This cleanser wash even whips into a silky-smooth shaving foam.
Eco Diva formulations are designed to effectively balance hyper-pigmentation, acne, eczema, rosacea, psoriasis and scarring. We have a proactive approach to ageing by providing superfood nutrition & super hydration that evens out fine lines and wrinkles.

What if we told you that the key to great skin is actually hidden in your food? Believe it or not, superfoods are some of the best ingredients for skincare. Here's why: they're packed with antioxidants, vitamins, and minerals that help keep skin healthy and looking young. Plus, many superfoods have anti-inflammatory and antibacterial properties that can help clear up acne and other skin problems. So if you want gorgeous skin, eat your superfoods and ensure your clean skincare is superfood-rich. Superfoods are good for:
* Proactive Ageing- Reducing fine lines & wrinkles
* Collagen-Boosting - Promoting regeneration of collagen production
* Plumping & Firming - Tightening skin elasticity
* Calming & Soothing - Balancing skin conditions like acne, rosacea, eczema & pigmentation
* Healing - Nurturing & balancing scarring & sensitivity.
There is EVERY reason to choose superfoods, they offer plant-based magical healing properties that cannot be found in synthetics.

Customer Reviews
Amazing products
These are incredible products. The face cream is a little fatty but all in all these products have made my skin feel great and are giving my psoriasis the lovely moisture it needs.