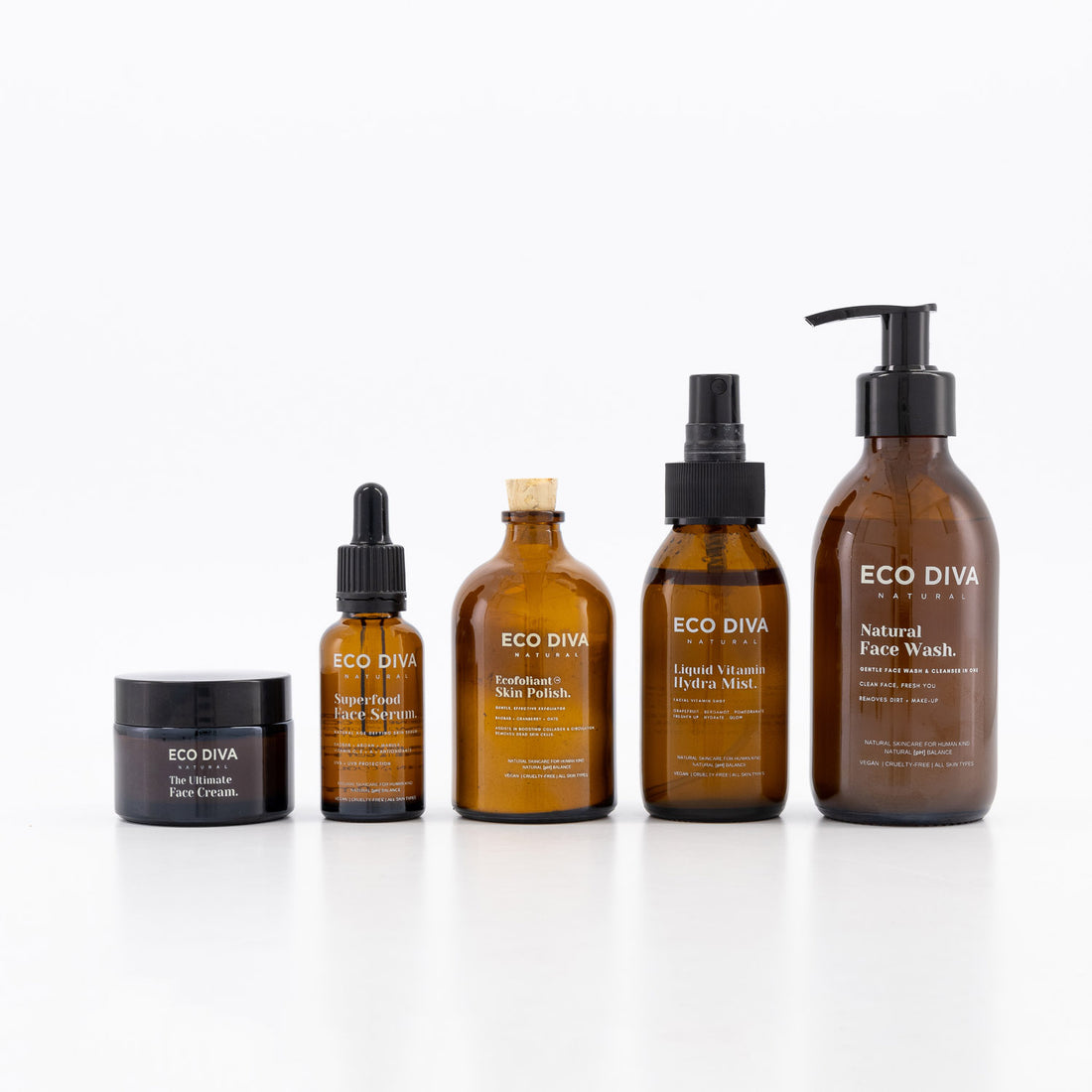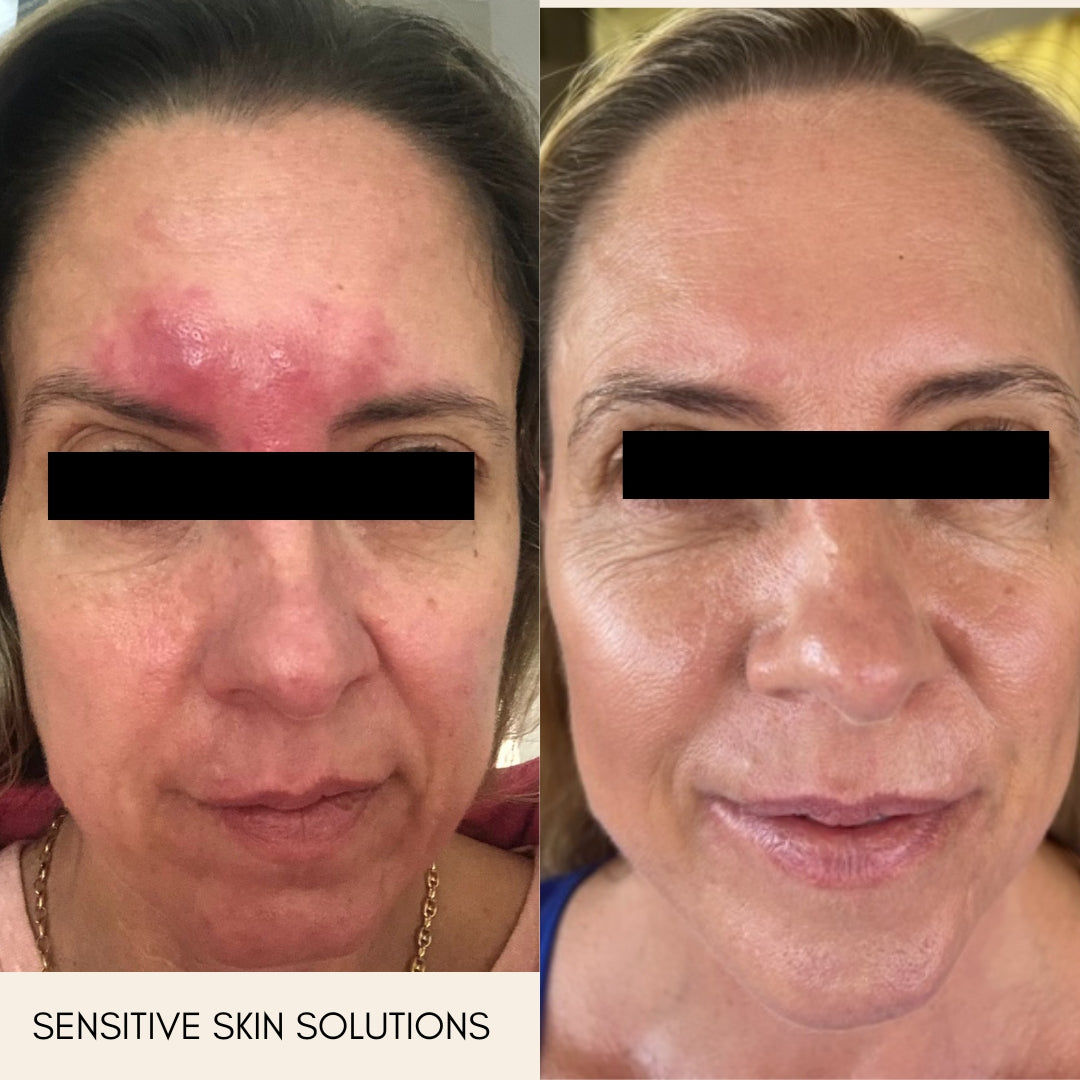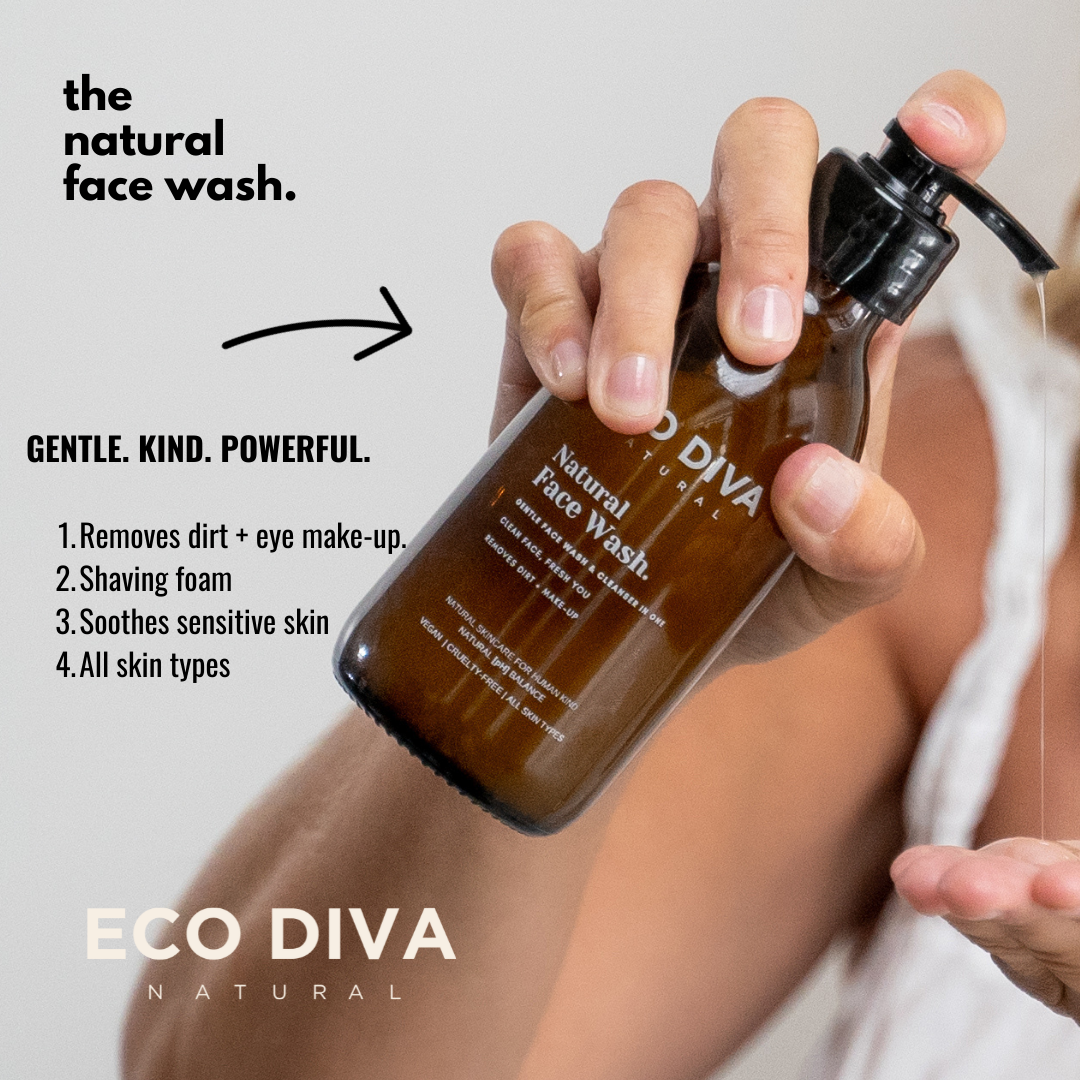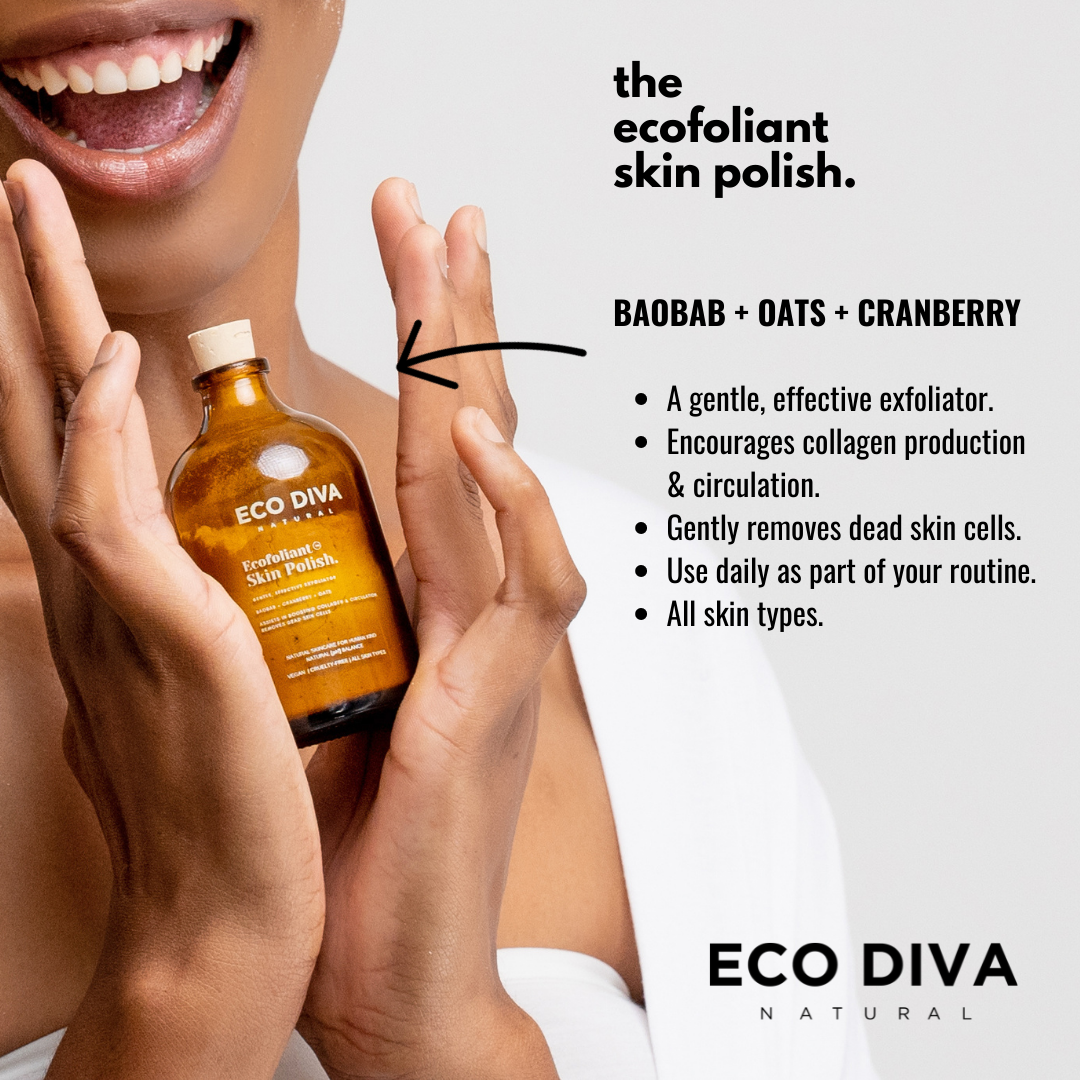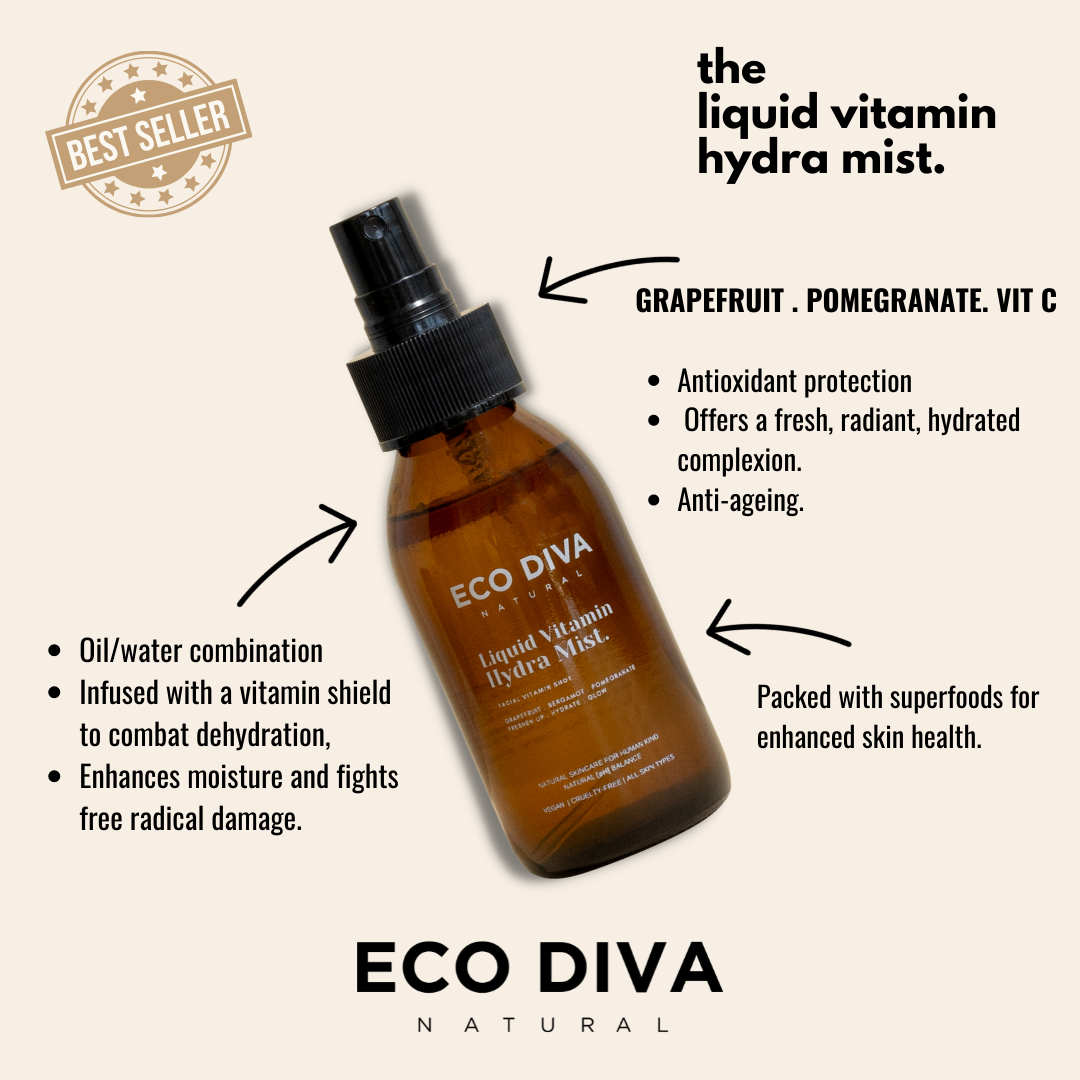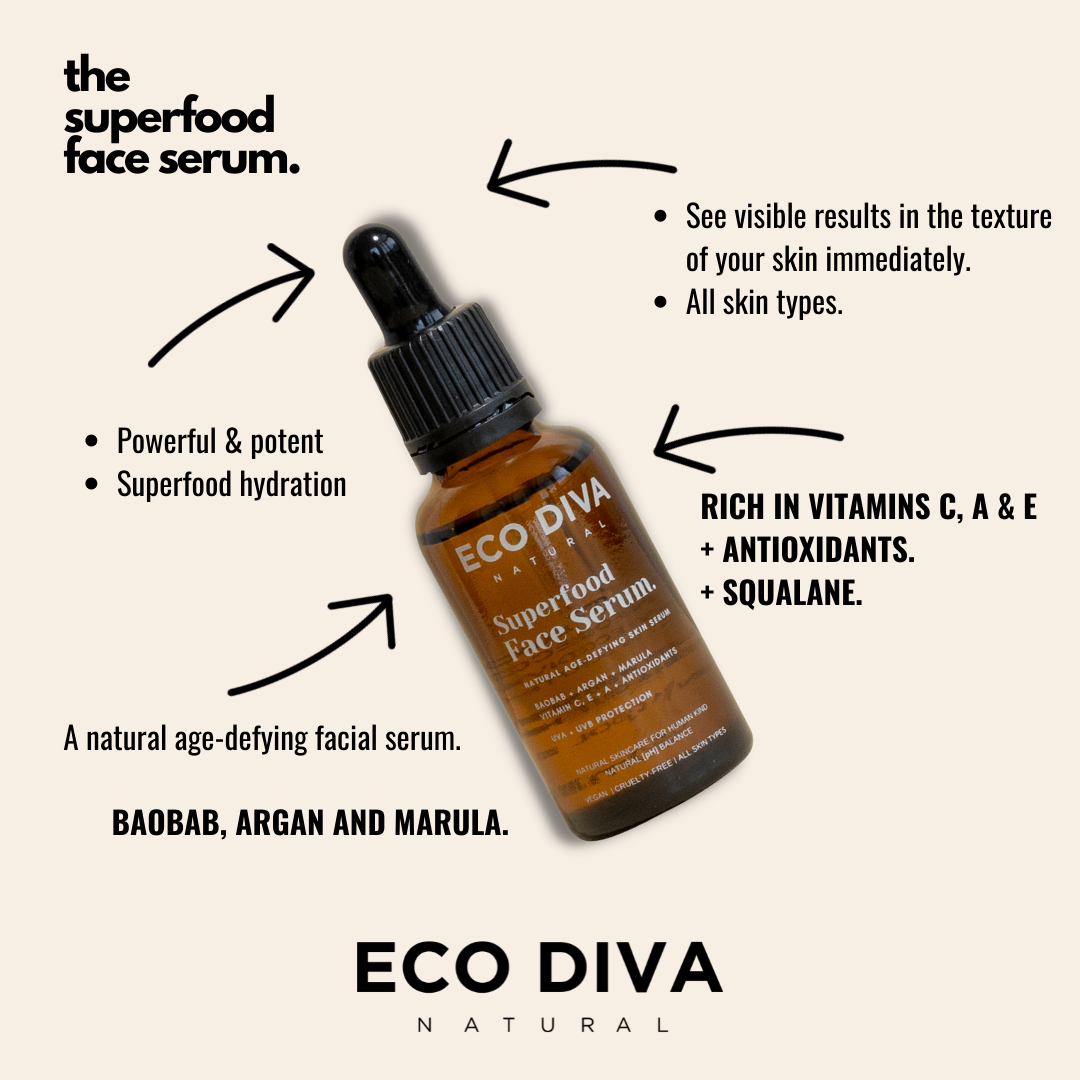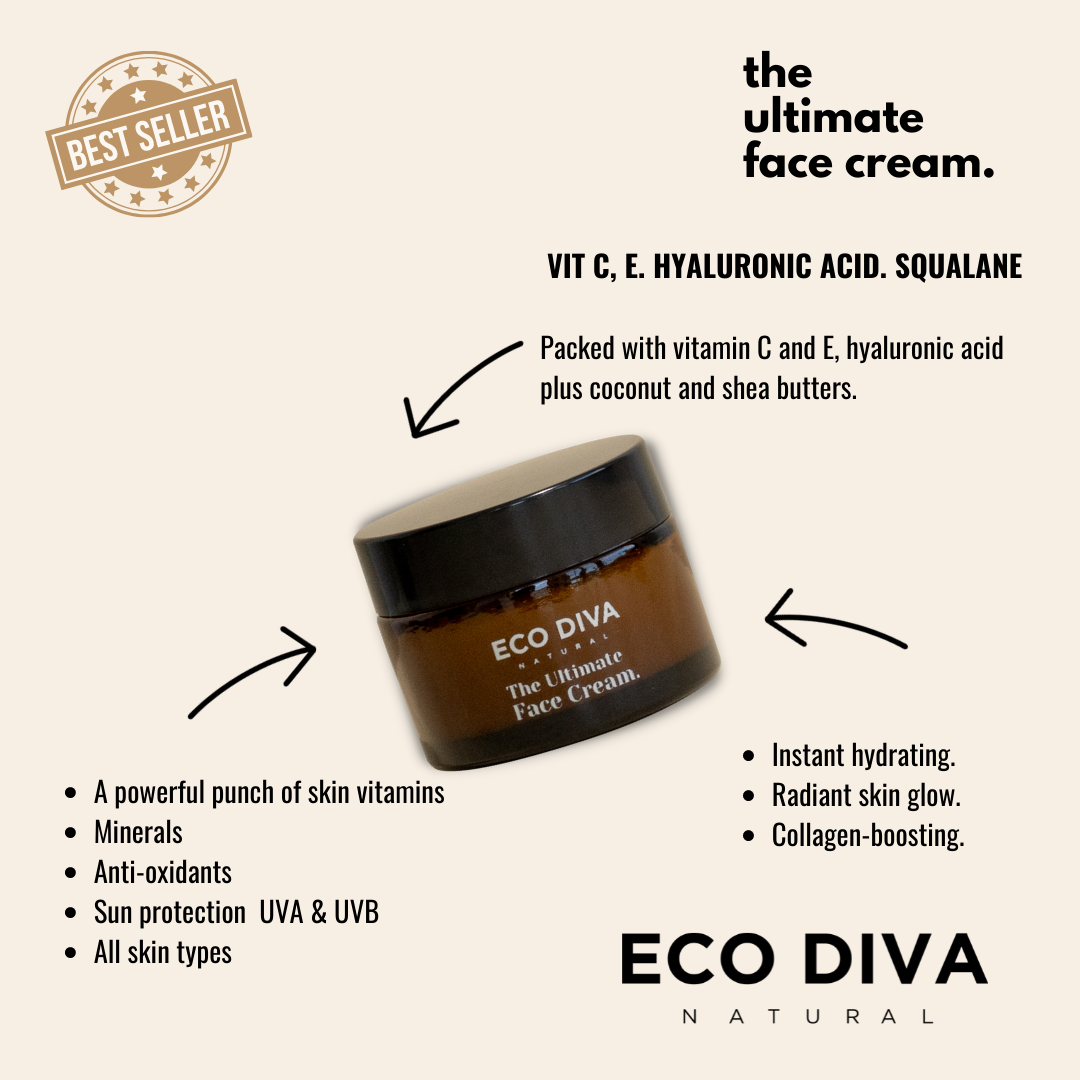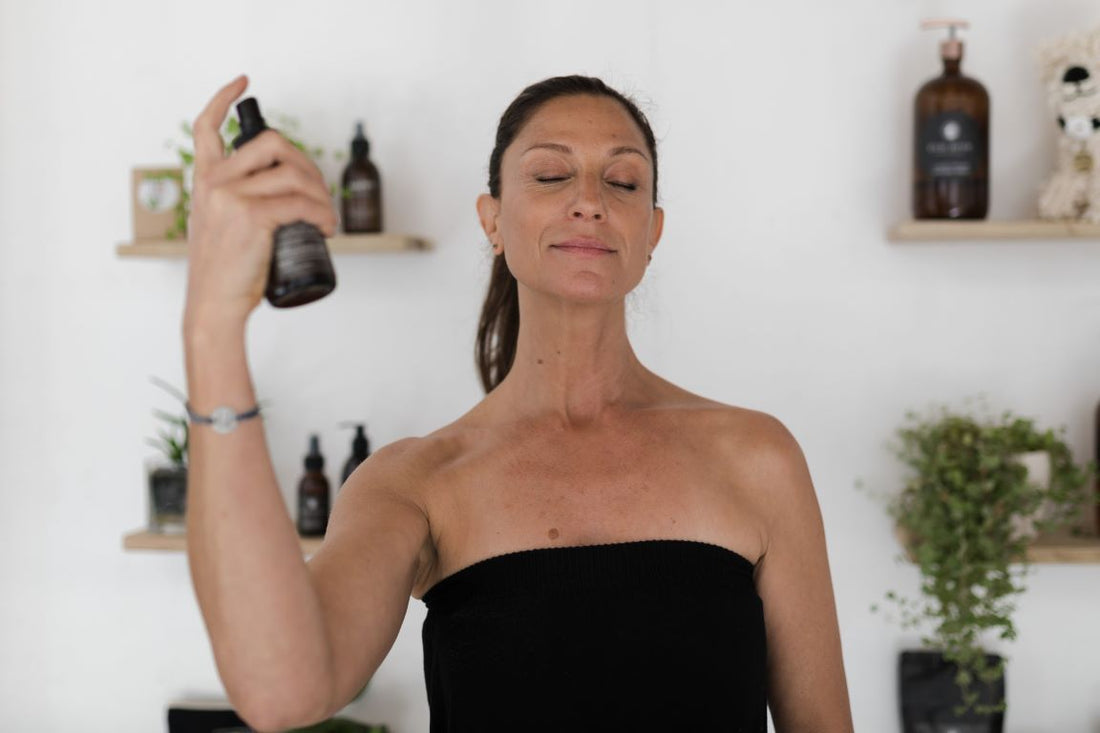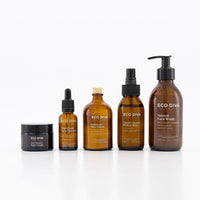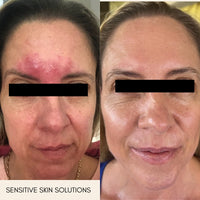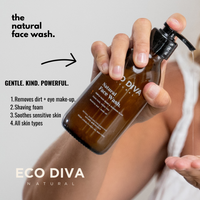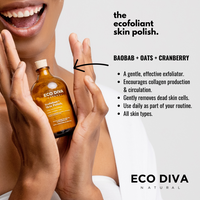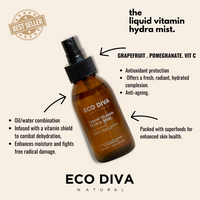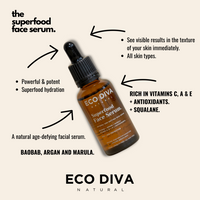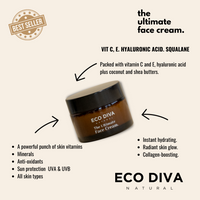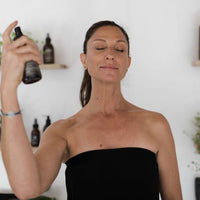 Rosacea Solution Bundle- Superfoods Calm, Soothe/Balances Skin pH
R 2,016.00
SAVE SAVE

• Save
Introducing the Rosacea Solution Bundle - your ultimate holistic solution to achieve balanced and clear skin. Our unique natural super-food formulations are designed to target rosacea and prevent flare-ups by balancing skin pH levels and providing healing, calming, and smoothing nutrietns, allowing your skin to heal from the outside in.
This bundle qualifies for FREE shipping within South Africa.
Our pH-balancing plant-based solutions work together to support healthy skin microbiome to manage and take control of rosacea breakouts. The bundle includes a
1. Natural Face Wash
2. Ecofoliant Skin Polish
3. Liquid Vitamin Hydra Mist
4. Superfood Face Serum
5. The Ultimate Face Cream
Curated for proven efficacy and successful results when used in conjunction with a healthy diet and balanced lifestyle.

With every purchase of the Rosacea Solution Bundle, you'll receive our guidebook, "30 Days to Glowing Skin" worth R185 for FREE, filled with tips on how to achieve perfect gut health, skin health, and overall well-being.

SAVE 10% on bundles plus free delivery.

Rosacea (roe-ZAY-she-uh) is a common skin condition that causes redness and visible blood vessels in your face. It may also produce small, red, pus-filled bumps. These signs and symptoms may flare up for weeks to months and then go away for a while. Rosacea can be mistaken for acne, other skin problems or natural ruddiness.
Signs and symptoms of rosacea include:

Facial redness. Rosacea usually causes a persistent redness in the central part of your face. Small blood vessels on your nose and cheeks often swell and become visible.
Swollen, red bumps. Many people with rosacea also develop pimples on their face that resemble acne. These bumps sometimes contain pus. Your skin may feel hot and tender.
Eye problems. Many people with rosacea also experience dry, irritated, swollen eyes and red, swollen eyelids. This is known as ocular rosacea. In some people, the eye symptoms precede the skin symptoms.
Enlarged nose. Over time, rosacea can thicken the skin on the nose, causing the nose to appear bulbous (rhinophyma). This occurs more often in men than in women.
What can cause Rosacea to flair up: Certain substances or conditions called trigger factors can cause rosacea to flare up. These trigger factors can be: Irritants such as soaps and detergents, wool, skin infections, dry skin, low humidity, heat, sweating or emotional stress. Allergens such as dust mites, pollen, molds or foods. Hormonal imbalance, sunscreens that contain harmful chemicals, using skincare, personal care and make-up products that contain chemicals that put the skins' pH out of balance, foundation containing harmful ingredients, poor diet, irregular skincare routine, lack of rest and stress.
For optimal results, we recommend only using the Eco Diva skincare range, as combining various brands on your skin can cause more harm than good. We also recommend only using natural, vegan make-up. We suggest checking the ingredients on all products that you are using to be better informed as to the potential effects.
Natural Face Wash:
Ingredients: Water (Aqua), Decyl Glucoside, Glycerine, Sodium N-Cocoyl L-Glutamate, Disodium N-Cocoyl L-Glutamate, Bentonite, Betaine, Olea Europaea (Olive) Fruit Oil, Sesamum Indicum (Sesame) Seed Oil, Xanthan Gum, Benzyl Alcohol, Dehydroacetic Acid, Citrus Pradisi (Grapefruit) Oil, Vanilla Planifolia Extract, Citrus Bergamia (Bergamot) Peel Oil.   
Directions: Morning and evening, add one pump into palms of your hands. Add a little water to lather. Massage gently into facial skin (including eye area to remove make-up) and rinse off with warm water. Repeat until skin feels clean. 

The Eco Diva Natural Face Wash can also be used as a shaving foam. Simply pump 1 pump into a bowl. Add 4 drops of water and with a shaving brush, whisk into a silky smooth shaving foam for the ultimate shaving experience and to avoid ingrown hairs or shaving rash. 

Ecofoliant Skin Polish: 
Ingredients: Avena Sativa (Oat) Kernel Flour, Oryza Sativa (Rice) Cera, Adansonia Digitata (Baobab) Seed Powder, Vaccinium Macrocarpon (Cranberry) Seed Powder, Citrus Aurantium Dulcis (Orange) Peel Powder. 
Directions: Pour a teaspoon size amount of Ecofoliant onto wet hands then activate by adding a few drops of water and or Face Wash to create a liquid paste. Apply to face and neck area in circular motions avoiding the eye area. Massage gently then rinse thoroughly. Finish with Liquid Vitamin Hydra Mist and Face Cream or Superfood Face Serum.

Liquid Vitamin Hydra Mist:
Ingredients: Aqua (water), Polyglyceryl -10 Isostearate, Caprylyl / Capryl Glucoside, Dilauramidoglutamide Lysine, Prunus Amygdalus (sweet almond) Seed Oil, Adansonia Digitata (baobab) Seed Oil, Citrus Paradisi (grapefruit) Peel Oil, Citrus Bergamia (bergamot) Peel Oil, Punica Granatum (pomegranate) Seed Co2 Extract, Rosmarinus Offici- Nalis (rosemary) Oil, Vanilla Planifolia Extract, Tocopherol, Helianthus Annuus (sunflower) Seed Oil, Dehydroacetic Acid, Benzyl Alcohol, Daucus Carota (carrot) Root Co2 Extract, Limonene, Linalool, Citral contains natural ingredients to boost collagen & re-hydrate your skin.
Directions: Shake well before each use. Spray liberally over face and neck. Refresh as often as desired
Superfood Face Serum:
Ingredients: Amygdalus (Sweet Almond) Seed Oil, Sesamum Indicum (Sesame) Seed Oil, Caprylic/Capric Triglycerides, Prunus Armeniaca (Apricot) Kernel Oil, Prunus, Simmondsia Chinensis (Jojoba) Seed Oil, Argania Spinosa (Argan) Oil, Adansonia Digitata (Baobab) Seed Oil, Sclerocarya Birrea (Marula) Seed Oil, Isoamyl Laurate, Citrus Bergamia (Bergamot) Peel Oil, Vanilla Planifolia Extract, Citrus Paradisi (Grapefruit) Peel Oil, Melaleuca Alternifolia (Tea Tree) Oil, Citral, Limonene, Linalool.
Directions: After cleansing with Eco Diva Face Wash & Ecofoliant Skin Polish, apply 5-10 drops into your palm and gently warm serum between your hands. Apply to your face, eye and neck areas in circular motions until fully absorbed. Can also be used in conjunction with Eco Diva Face Cream for what we refer to as the #DoubleDivaGlow effect. 
Ultimate Face cream:
Ingredients: Prunus Amygdalus (Sweet Almond) Seed Oil, Cocos Nucifera (Coconut) Oil, Hydrogenated Vegetable Oil, Butyrospermum Parkii (Shea) Butter, Isoamyl Laurate, Citrus Paradisi (Grapefruit) Peel Oil, Tocopherol, Helianthus Annuus (Sunflower) Seed Oil, Vanilla Planifolia Extract, Citrus Bergamia (Bergamot) Peel Oil.
Directions: After cleansing and toning your face, apply a small pea-size amount of cream to your hands & warm cream by gently rubbing hands together. Apply and smooth onto face, neck and eye area. A little goes a long way. Your skin will only absorb what it needs, so ensure you start off with less and apply more if needed. 
Eco Diva formulations are designed to effectively balance hyper-pigmentation, acne, eczema, rosacea, psoriasis and scarring. We have a proactive approach to ageing by providing superfood nutrition & super hydration that evens out fine lines and wrinkles.

What if we told you that the key to great skin is actually hidden in your food? Believe it or not, superfoods are some of the best ingredients for skincare. Here's why: they're packed with antioxidants, vitamins, and minerals that help keep skin healthy and looking young. Plus, many superfoods have anti-inflammatory and antibacterial properties that can help clear up acne and other skin problems. So if you want gorgeous skin, eat your superfoods and ensure your clean skincare is superfood-rich. Superfoods are good for:
* Proactive Ageing- Reducing fine lines & wrinkles
* Collagen-Boosting - Promoting regeneration of collagen production
* Plumping & Firming - Tightening skin elasticity
* Calming & Soothing - Balancing skin conditions like acne, rosacea, eczema & pigmentation
* Healing - Nurturing & balancing scarring & sensitivity.
There is EVERY reason to choose superfoods, they offer plant-based magical healing properties that cannot be found in synthetics.