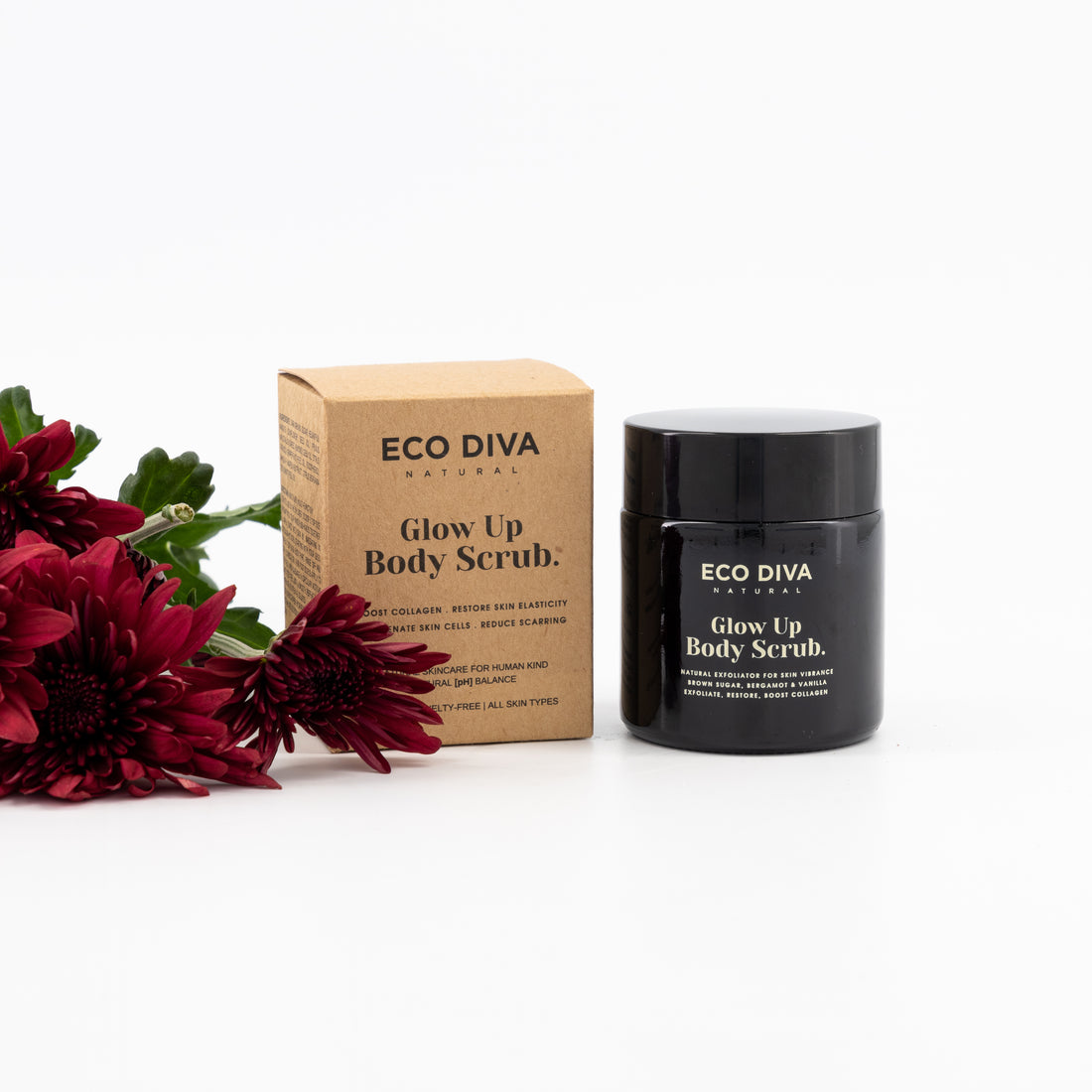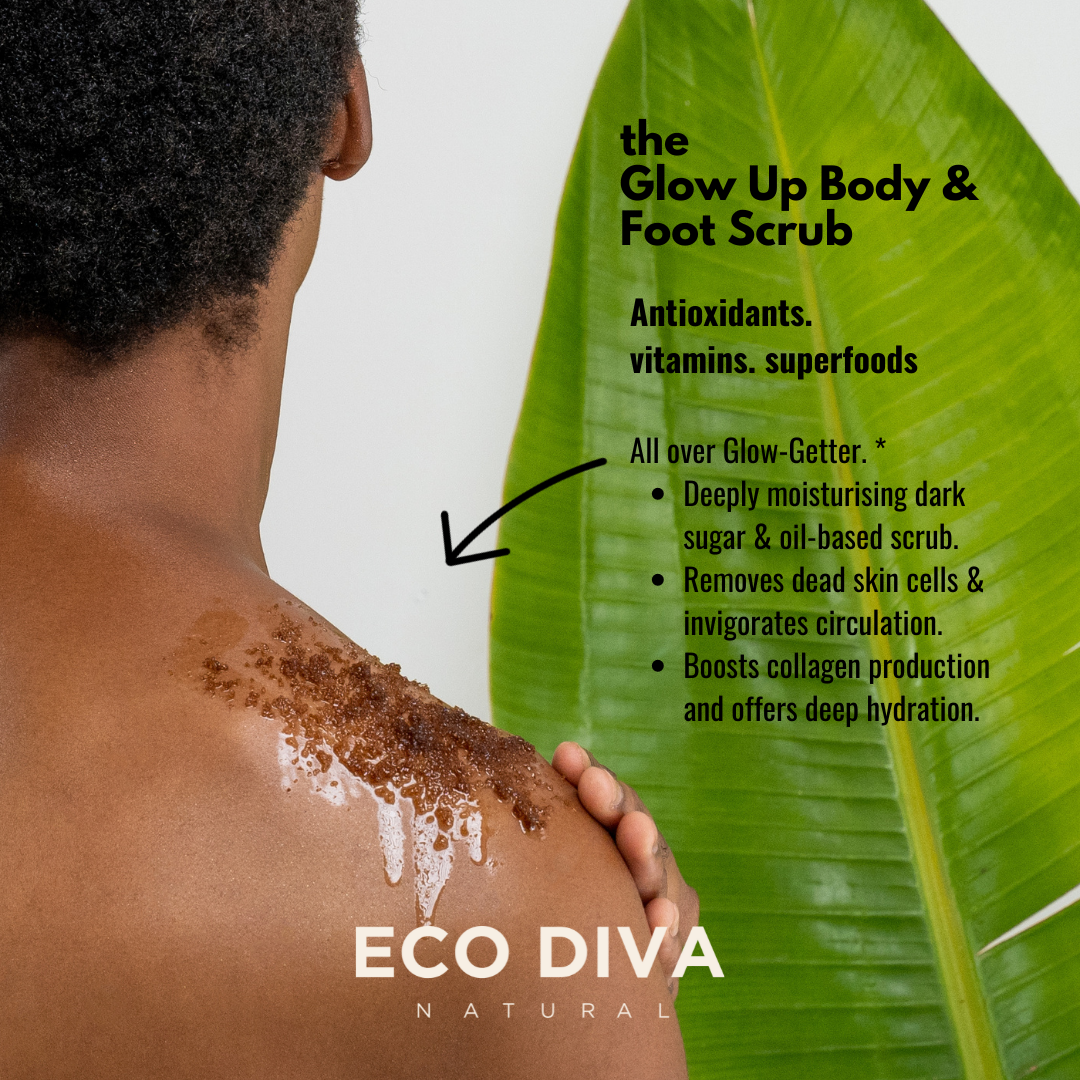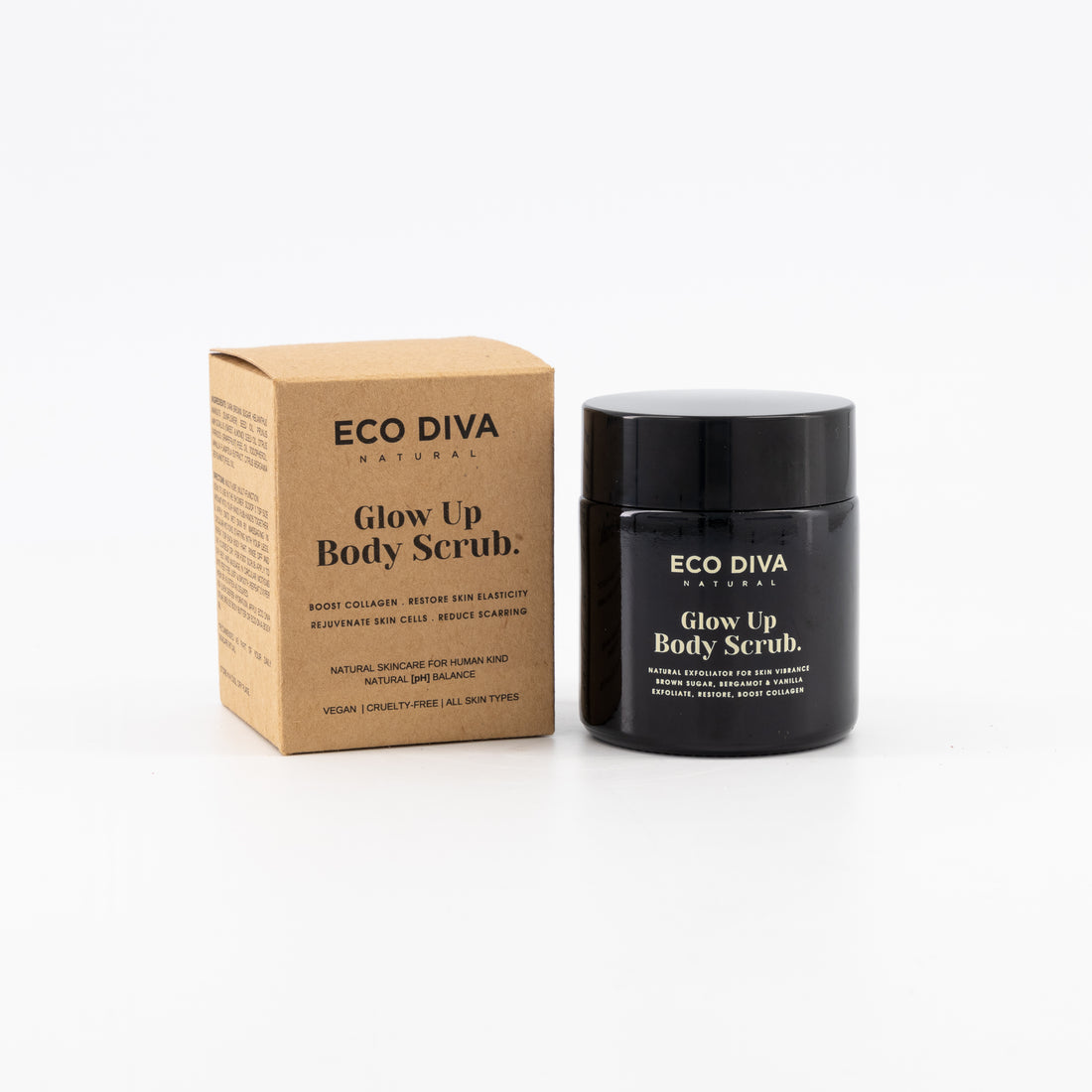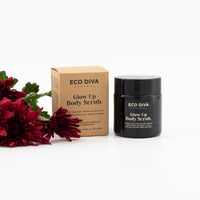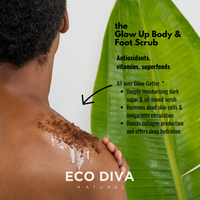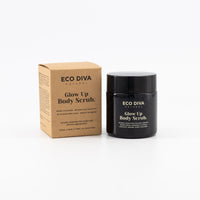 Glow Up Body Scrub - Exfoliate, Restore, Boost Collagen
R 340.00
SAVE SAVE

• Save
A gorgeous indulgence for your skin, that not only invigorates circulation, but also assists in scar and wound healing, improves the appearance of cellulite and uneven skin tone, and removes hard, dry skin. With regular use, you'll notice a significant improvement in the overall health and appearance of your skin.
Treat yourself to the ultimate in skin care with the Glow Up Body Scrub. You'll feel rejuvenated, revitalized, and ready to take on the day. 200g - *GIFT GUIDE 2023 - buy 2 and get our Evil Eye Red String Charm Bracelet worth R250 for FREE. For more info see our Gift Guide BLOG
Introducing the Glow Up Body Scrub - your ultimate solution for achieving smooth, healthy, and hydrated skin. Made with rich, high-quality ingredients, this exfoliating scrub is designed to provide you with the ultimate skin rejuvenation experience.
Our formula contains dark sugar, a natural exfoliant that gently removes dead skin cells, leaving your skin feeling fresh and revitalized. In addition, the dark sugar helps boost collagen production, which promotes healthy, youthful-looking skin.
But that's not all - we've also included superfood skin oils to provide deep hydration and nourishment to your skin. The result is a luxurious, deeply moisturizing body scrub that will leave you with a fabulous glow.
Benefits:
* Removes dead skin cells to reveal fresh healthy new skin

* Boosts collagen production
* Assists in scar and wound healing
* Improves the appearance of cellulite and uneven skin tone
* Revitalises skin cells
* Removes hard, dry skin
Eco Diva is a clean, vegan, cruelty-free, dermaceutical skincare range, formulated with superfood nutrients to effectively balance skin pH. When skin is pH balanced, you can expect to experience healthy, glowing, younger looking skin every day. 
With Eco Diva's dermaceutical range, hyper-pigmentation, psoriasis, eczema, premature-ageing and acne are a thing of the past. Just wave bye-bye, because it's easy to discover your perfect pH balance with correctly aligned plant-nutrients.  
Ingredients: Brown Sugar, Helianthus Annuus (Sunflower) Seed Oil, Prunus Amygdalus (Sweet Almond) Seed Oil, Citrus Paradisi (Grapefruit) Peel Oil, Tocopherol, Vanilla Planifolia Extract, Citrus Bergamia (Bergamot) Peel Oil.
Directions: Apply onto wet skin and spread all over the body. Gently scrub against the skin in circular motions to exfoliate, rejuvenate and renew. Rinse off and dry yourself for perfectly glowing, gorgeous skin. For deeper hydration, apply Crème Brûlée Body Butter or Vitamin Body Oil.
Eco Diva formulations are designed to effectively balance hyper-pigmentation, acne, eczema, rosacea, psoriasis and scarring. We have a proactive approach to ageing by providing superfood nutrition & super hydration that evens out fine lines and wrinkles.

What if we told you that the key to great skin is actually hidden in your food? Believe it or not, superfoods are some of the best ingredients for skincare. Here's why: they're packed with antioxidants, vitamins, and minerals that help keep skin healthy and looking young. Plus, many superfoods have anti-inflammatory and antibacterial properties that can help clear up acne and other skin problems. So if you want gorgeous skin, eat your superfoods and ensure your clean skincare is superfood-rich. Superfoods are good for:
* Proactive Ageing- Reducing fine lines & wrinkles
* Collagen-Boosting - Promoting regeneration of collagen production
* Plumping & Firming - Tightening skin elasticity
* Calming & Soothing - Balancing skin conditions like acne, rosacea, eczema & pigmentation
* Healing - Nurturing & balancing scarring & sensitivity.
There is EVERY reason to choose superfoods, they offer plant-based magical healing properties that cannot be found in synthetics.

Customer Reviews
06/06/2022
Debs

South Africa
The BEST scrub EVER!
By far the BEST scrub I have ever used. My skin feels incredibly soft after each use. Highly recommend.
Shop the look
Your product's name
$19.99