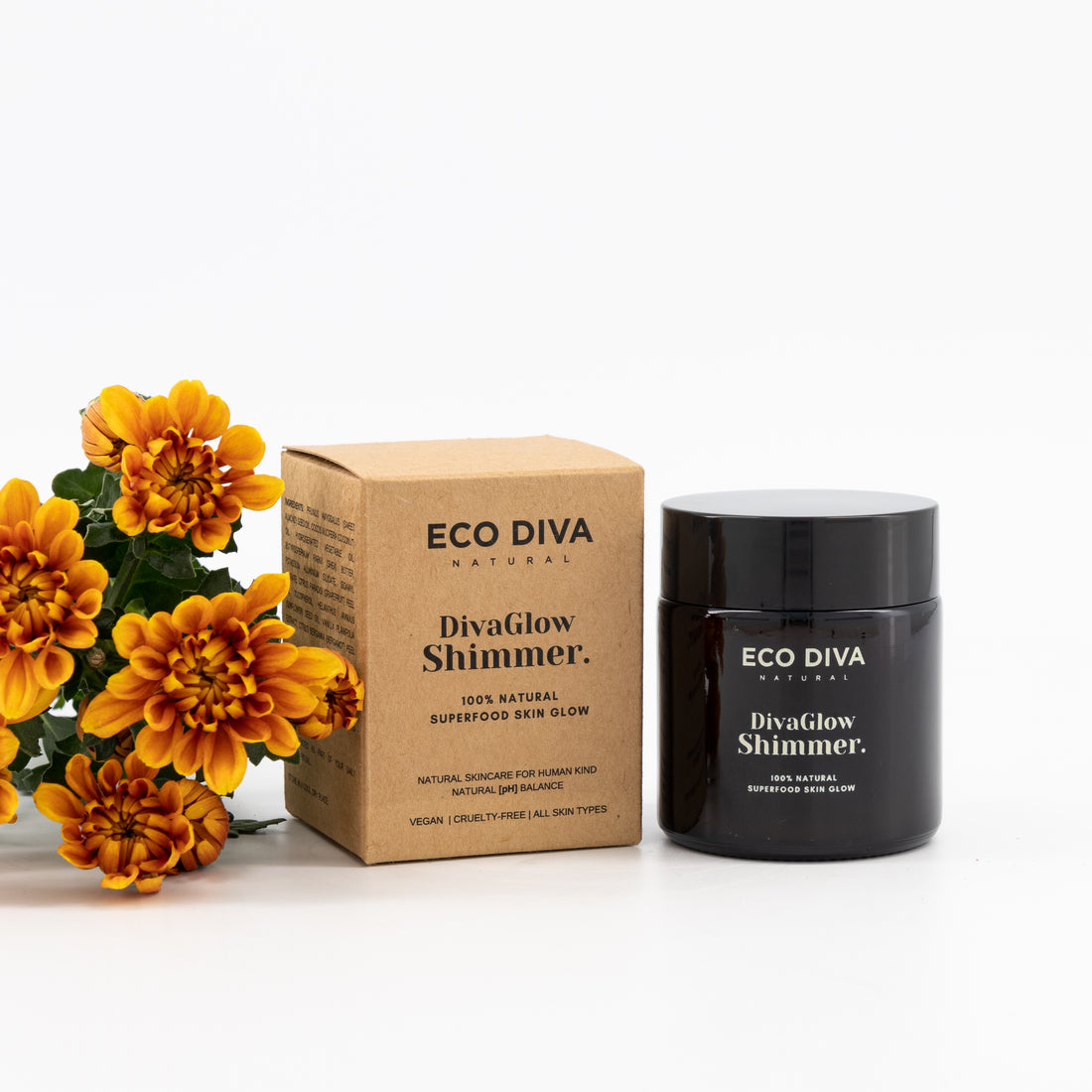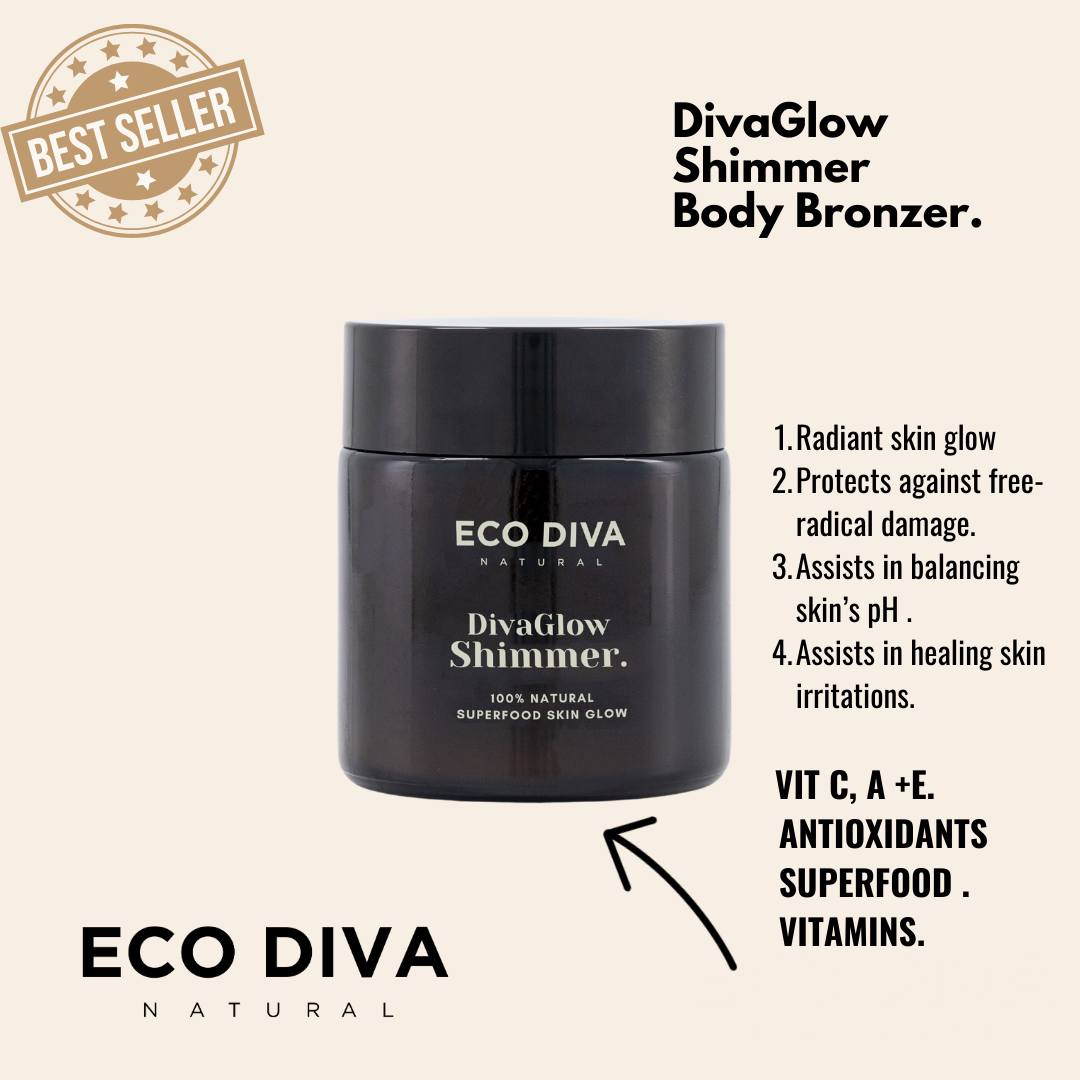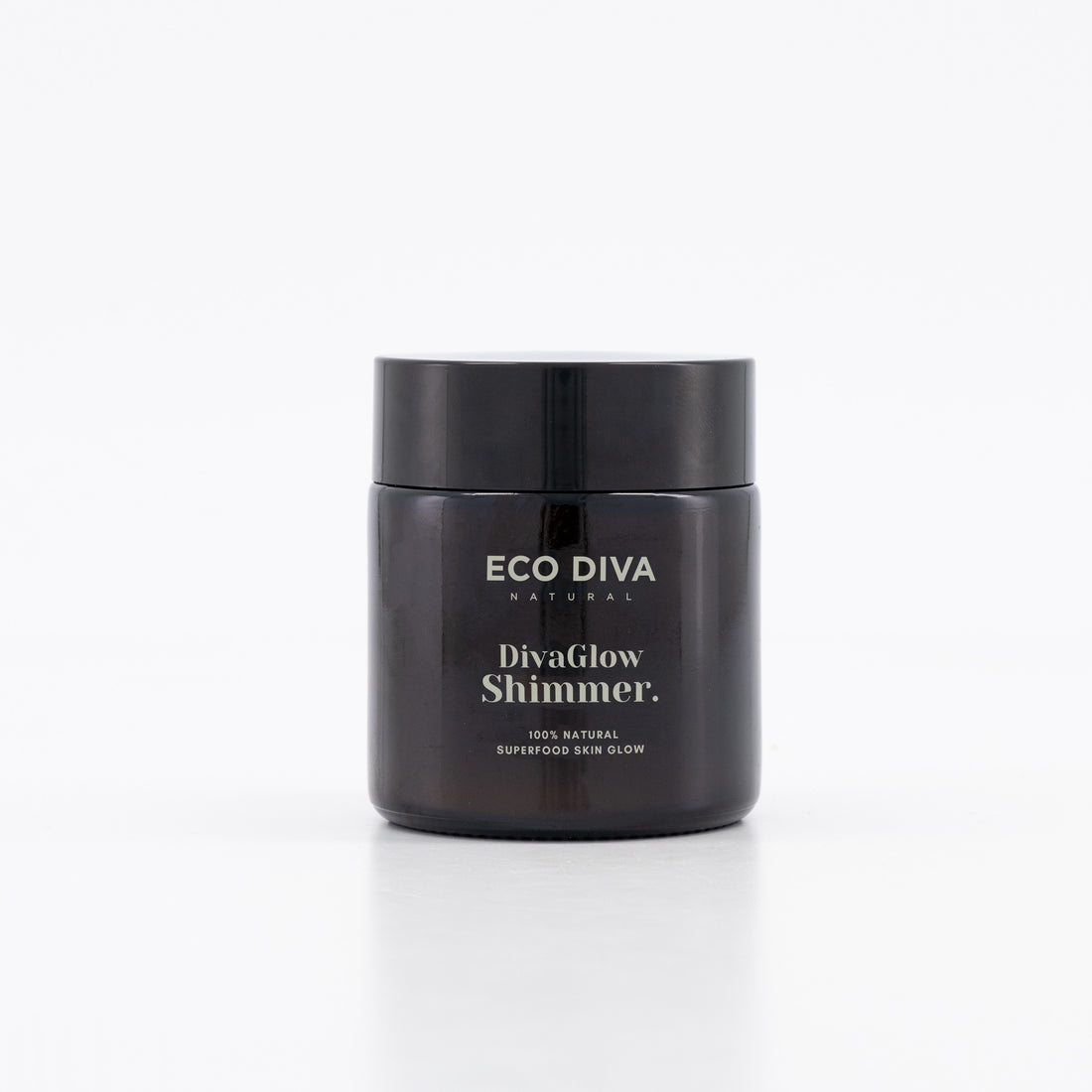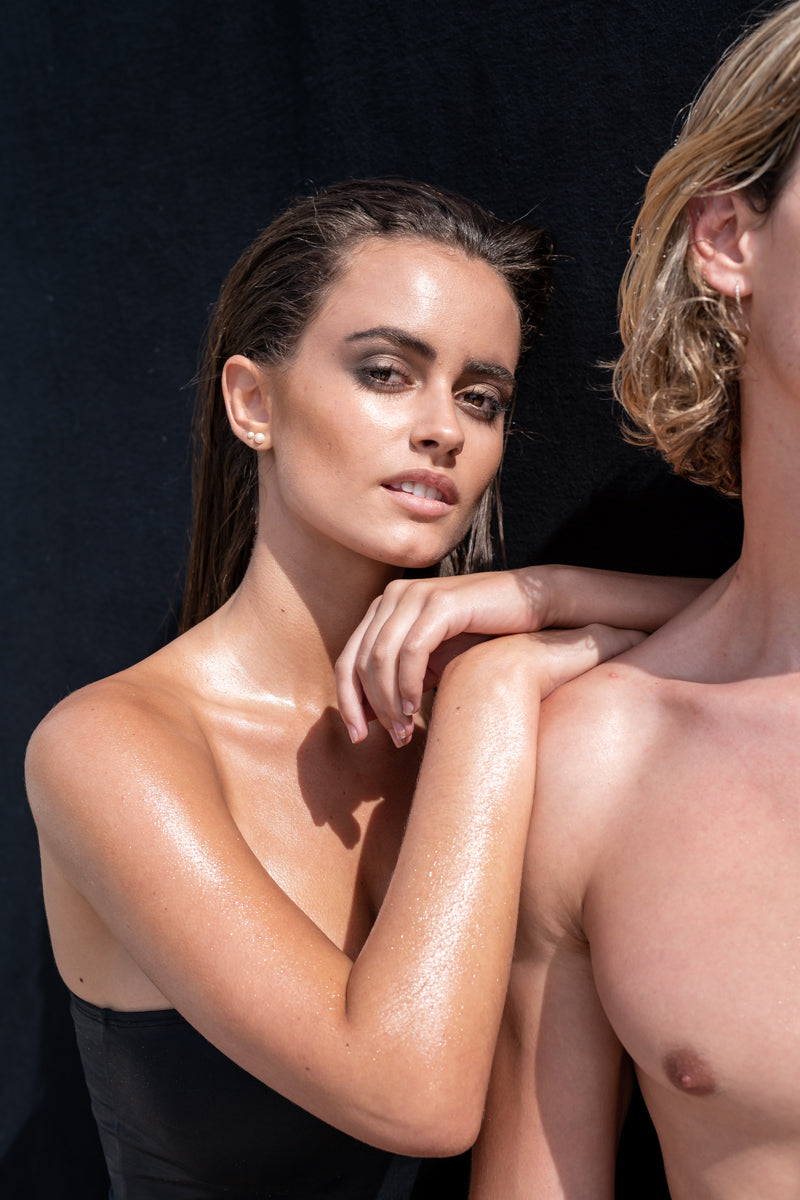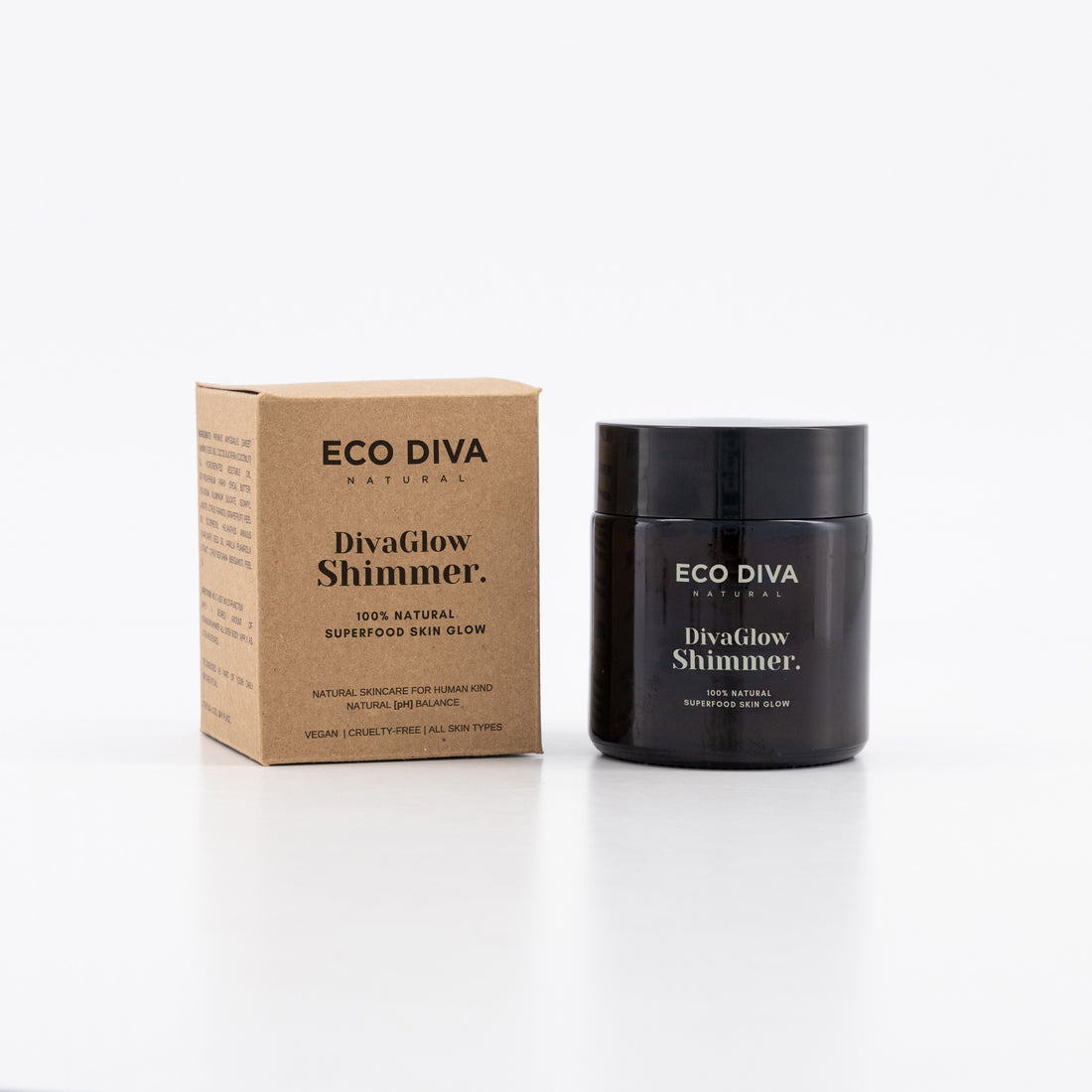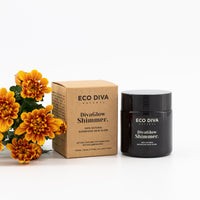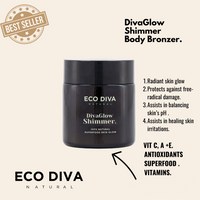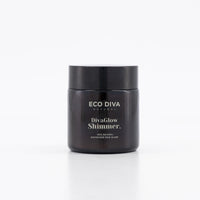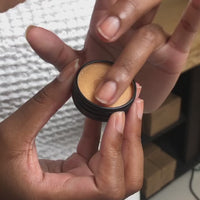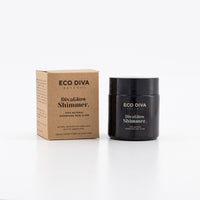 DivaGlow Shimmer Body Butter - 100% Natural Shimmer, Vit C, A, E, Antioxidants & Superfoods
R 465.00
SAVE SAVE

• Save
Back in stock and better than ever! The DivaGlow Shimmer Body Butter is the ultimate solution for achieving a luminous, dewy complexion and gorgeous skin glow. Crafted from 100% natural ingredients, this luxurious body shimmer bronzer provides a creamy, glimmering finish that will leave you feeling and looking your abosolute best. To achieve an all-over radiance, simply slather generously onto your skin, all over. 100g - *GIFT GUIDE 2023 - buy 2 and get our Silver Angel Wing Red String Charm Bracelet worth R250 for FREE. For more info see our Gift Guide BLOG
Makeup artists worldwide swear by our DivaGlow Shimmer Body Butter for enhancing models' skin tones during photoshoots. It is the ideal substitute for chemical-based bronzers, as it is gentle on your skin, kind to your health, and better for the environment.
Crafted from 100% natural, organic, vegan, and cruelty-free ingredients, this vitamin-rich body butter is a must-have for anyone looking to achieve a natural, healthy glow without compromising their values. So, why wait? Indulge in the luxurious DivaGlow Shimmer Body Butter today and experience the radiance you deserve!

 The DivaGlow Shimmer Body Butter boasts a range of benefits that make it an indispensable addition to your beauty routine:
* Enjoy a stunning, natural glow
* Protect your skin against free-radical damage
* Help balance your skin's pH levels
* Soothe and heal skin irritations
* Infuse your skin with vital superfood nutrients
* Maintain optimal hydration levels
* Completely chemical-free for a healthier you and planet
* Offers UVA & UVB protection to safeguard your skin


* Eco Diva is a clean, vegan, cruelty-free, dermaceutical skincare and beauty range, formulated with superfood nutrients to effectively balance skin pH. When skin is pH balanced, you can expect to experience healthy, glowing, younger looking skin every day.
Ingredients: Prunus Amygdalus (Sweet Almond) Seed Oil, Cocos Nucifera (Coconut) Oil, Hydrogenated Vegetable Oil, Butyrospermum Parkii (Shea) Butter, Potassium aluminium Silicate, Isoamyl Laurate, Citrus Paradisi (Grapefruit) Peel Oil, Tocopherol, Helianthus Annuus (Sunflower) Seed Oil, Vanilla Planifolia Extract, Citrus Bergamia (Bergamot) Peel Oil.
Directions: Apply a small amount of DivaGlow Shimmer Body Bronzer all over body for a natural, chemical-free body shimmer.
Eco Diva formulations are designed to effectively balance hyper-pigmentation, acne, eczema, rosacea, psoriasis and scarring. We have a proactive approach to ageing by providing superfood nutrition & super hydration that evens out fine lines and wrinkles.

What if we told you that the key to great skin is actually hidden in your food? Believe it or not, superfoods are some of the best ingredients for skincare. Here's why: they're packed with antioxidants, vitamins, and minerals that help keep skin healthy and looking young. Plus, many superfoods have anti-inflammatory and antibacterial properties that can help clear up acne and other skin problems. So if you want gorgeous skin, eat your superfoods and ensure your clean skincare is superfood-rich. Superfoods are good for:
* Proactive Ageing- Reducing fine lines & wrinkles
* Collagen-Boosting - Promoting regeneration of collagen production
* Plumping & Firming - Tightening skin elasticity
* Calming & Soothing - Balancing skin conditions like acne, rosacea, eczema & pigmentation
* Healing - Nurturing & balancing scarring & sensitivity.
There is EVERY reason to choose superfoods, they offer plant-based magical healing properties that cannot be found in synthetics.

Customer Reviews
01/23/2023
Laura L.
South Africa
christmas gifts
All the shimmers were gifted to my friends at Christmas, so unfortunately I did not try them myself this time around.
06/10/2022
Hilda

South Africa
Bronzer
An amazing product, best tan enhancer ever!