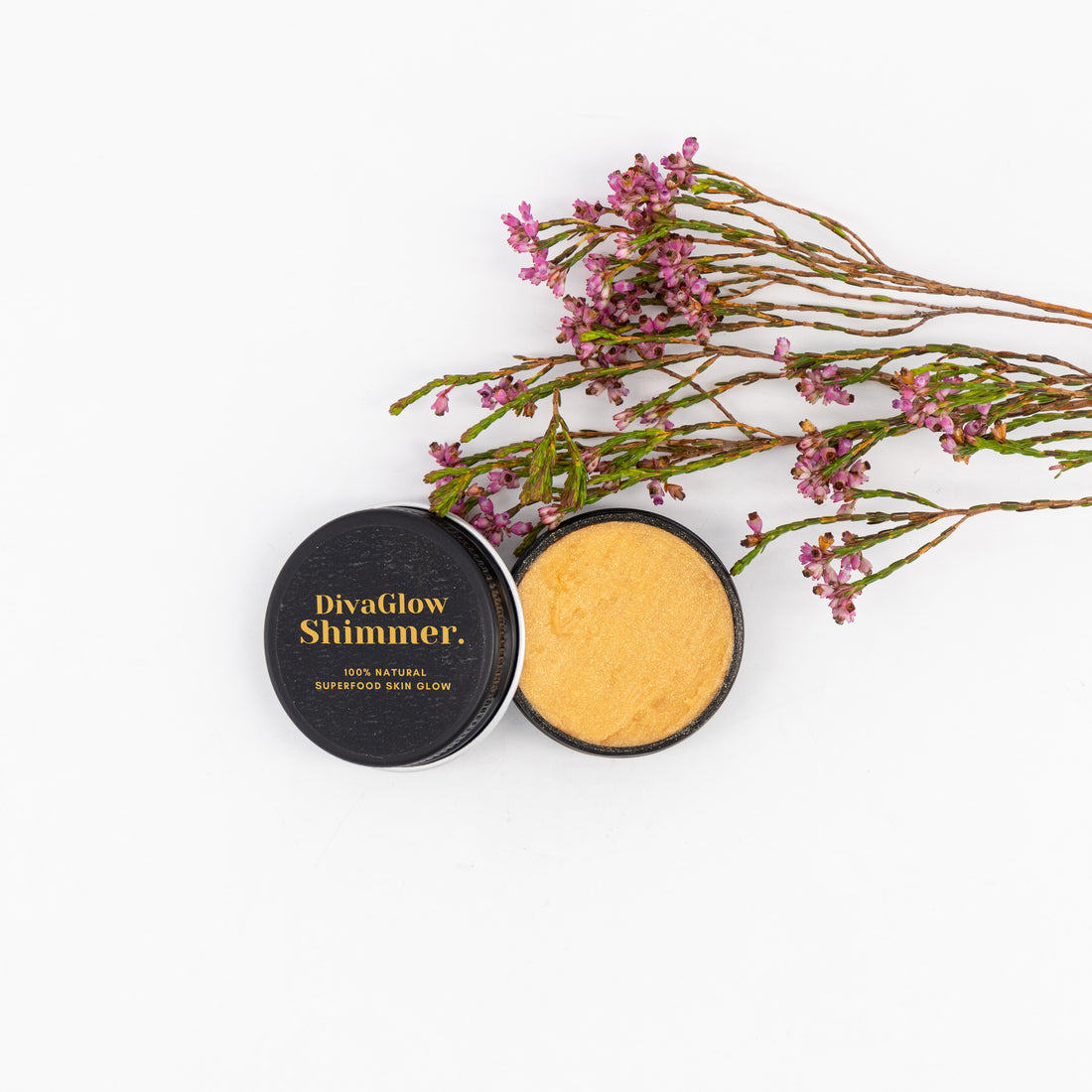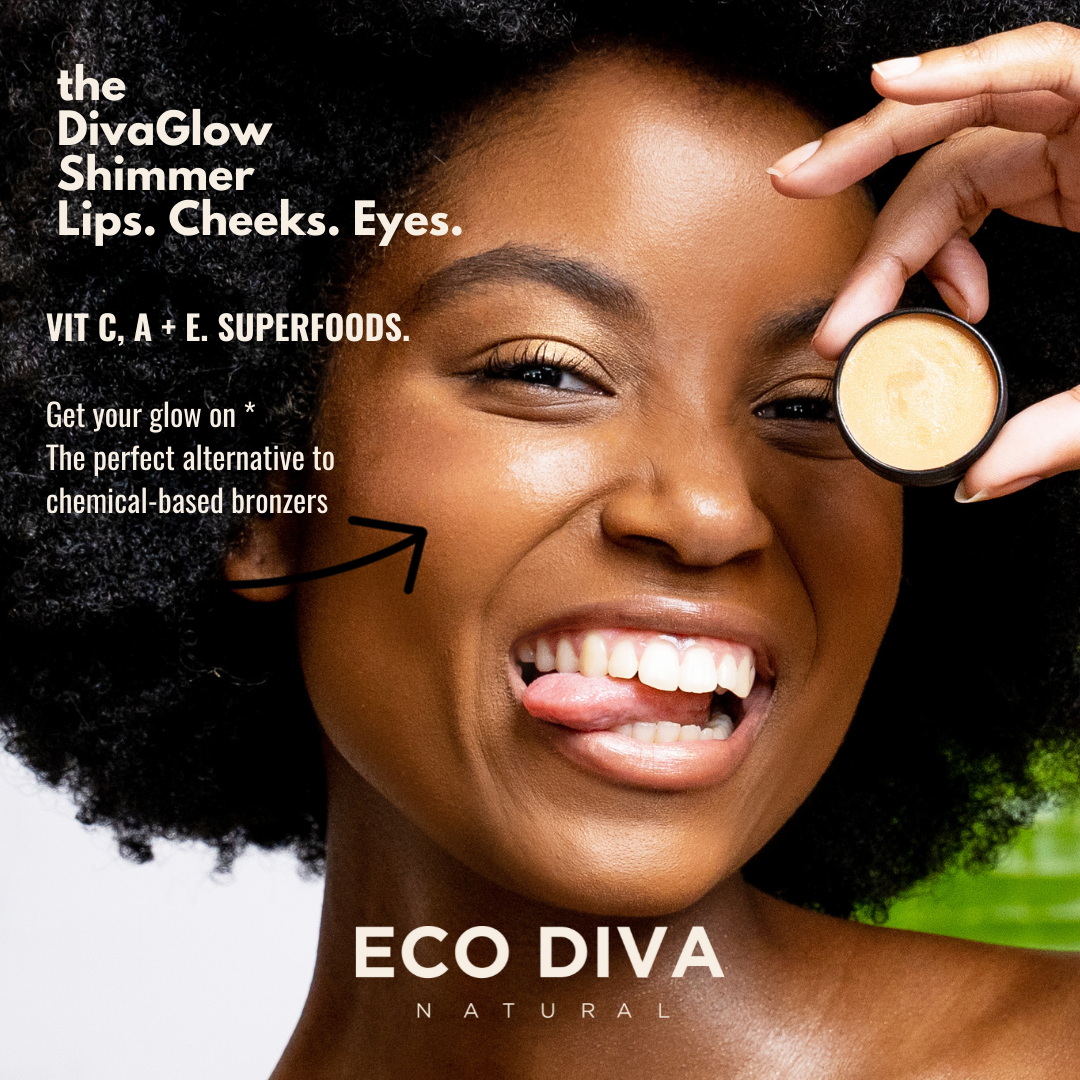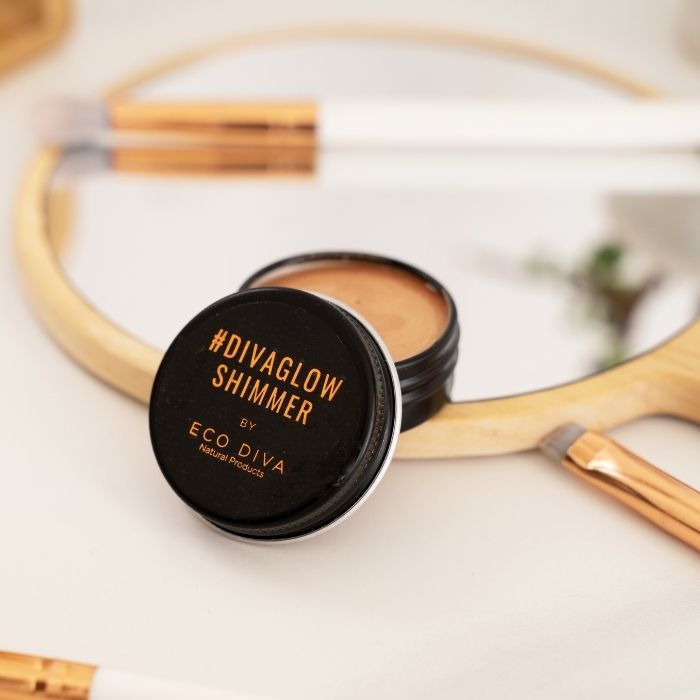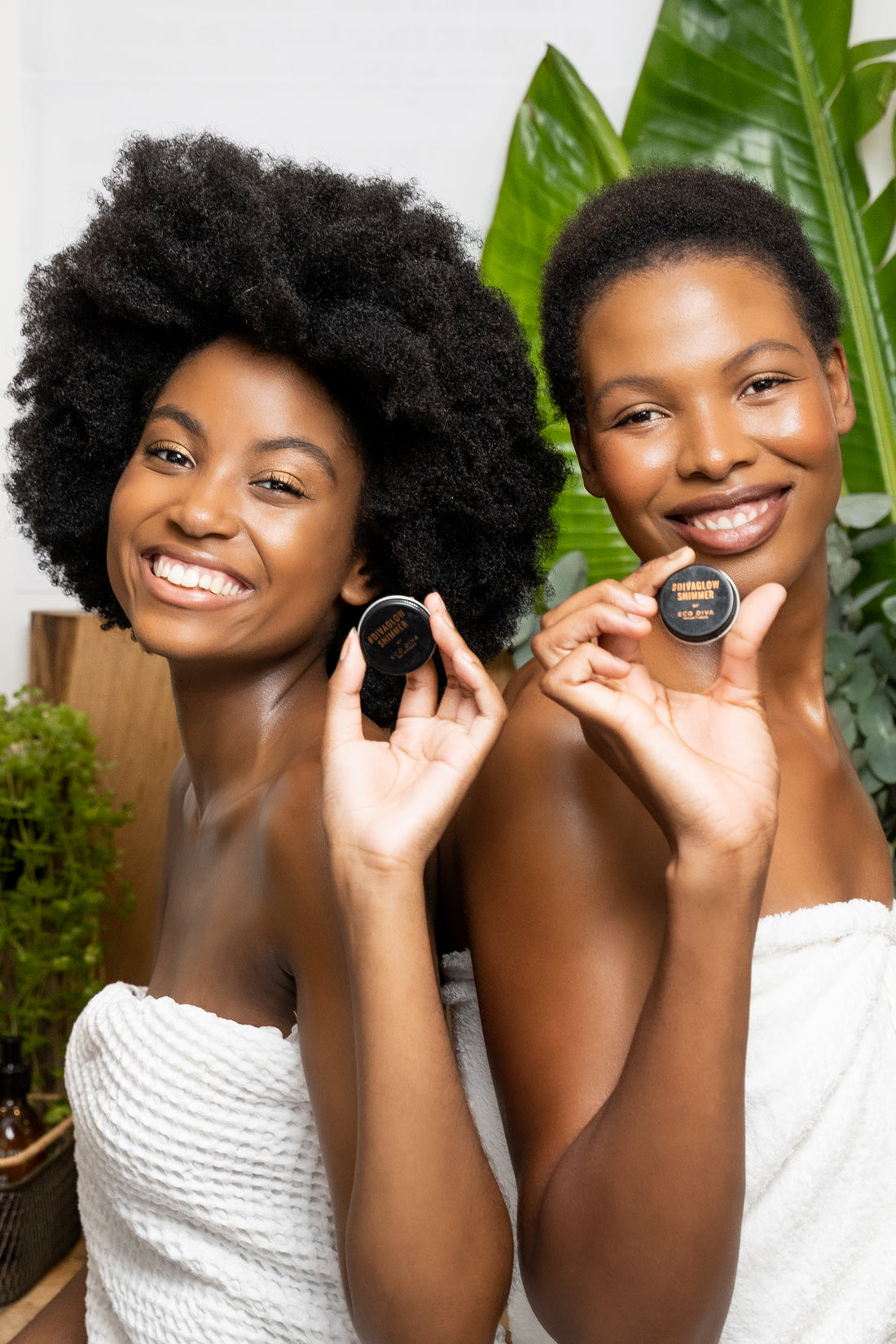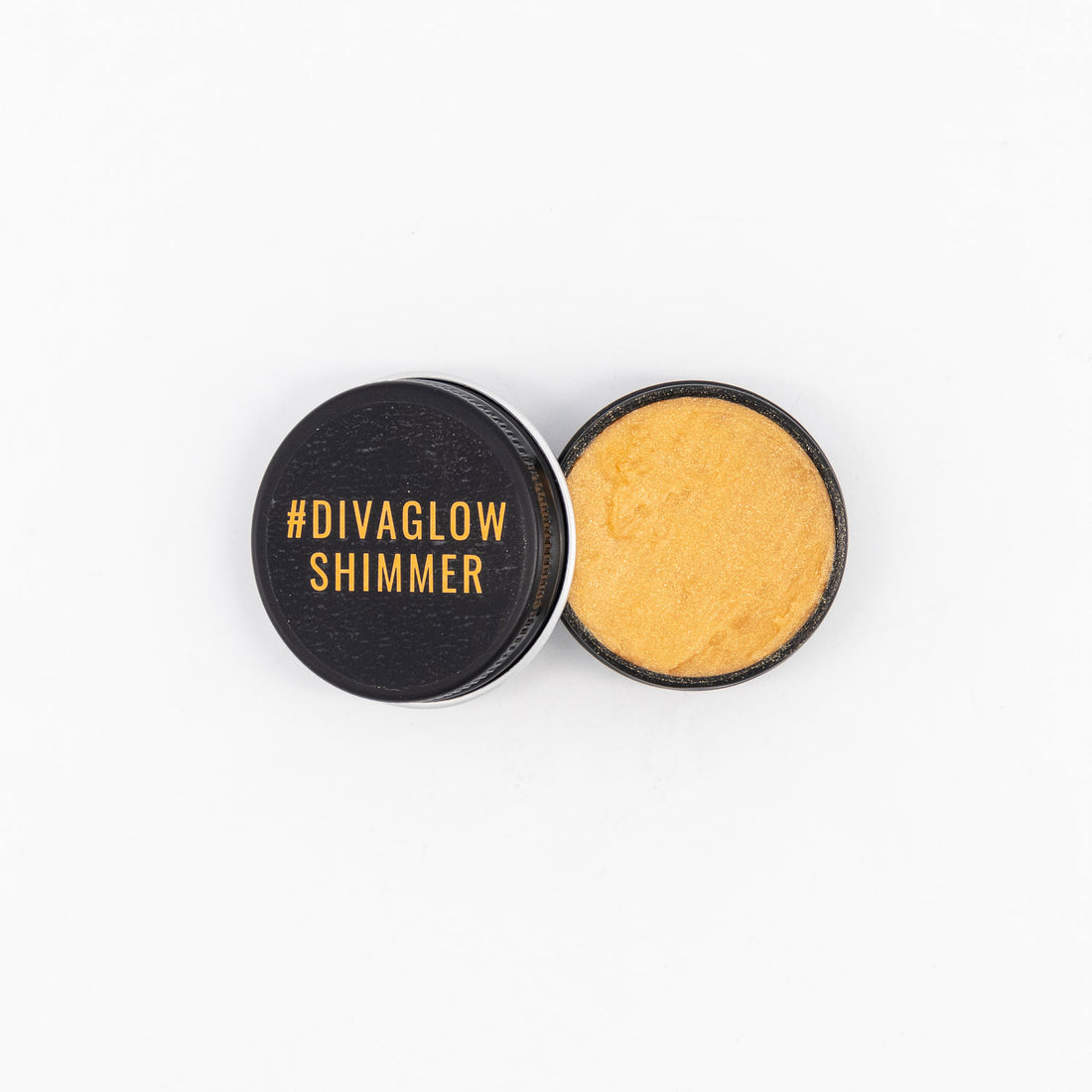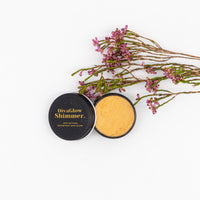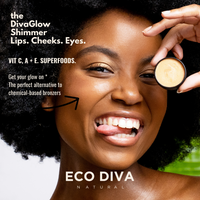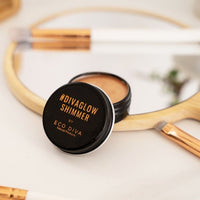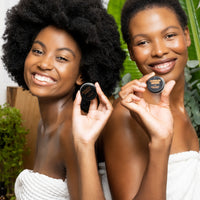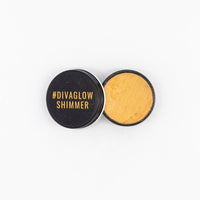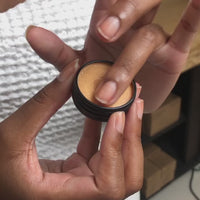 Divaglow Shimmer Lips, Cheeks, Eyes with Vit C,A,E, Antioxidants
R 190.00
SAVE SAVE

• Save
Achieve a gorgeously glowing look with one of our best-sellers, The DivaGlow Shimmer - for lips, cheeks, and eyes. Infused with superfoods, antioxidants, and edible shimmer, this luxurious balm not only enhances and highlights your natural beauty but also protects your skin against harmful free radicals. Trusted by many makeup artists, it's the perfect addition for photo shoots or daily use to make you feel absolutely gorgeous and glowing. 10g
 The DivaGlow Shimmer, a safer, healthier alternative to bronzers and highlighters. This ultra-luxurious 100% natural shimmer is packed with nutrient-rich goodness and features enhanced absorption for total hydration. It provides natural UVA and UVB protection while also feeding your skin with essential vitamins, omegas, and antioxidants.

Maintain ultimate hydration and achieve naturally glowing skin with The DivaGlow Shimmer. It prevents dryness and ageing while also offering the added benefit of being vegan, cruelty-free, organic, 100% natural, and safe for use during pregnancy.

Get ready to feel happy and confident all day with your glowy lips, cheeks, eyes and skin. Try The DivaGlow Shimmer now and see the difference for yourself!

Ingredients: Prunus Amygdalus (Sweet Almond) Seed Oil, Cocos Nucifera (Coconut) Oil, Hydrogenated Vegetable Oil, Butyrospermum Parkii (Shea) Butter, Potassium aluminium Silicate, Isoamyl Laurate, Citrus Paradisi (Grapefruit) Peel Oil, Tocopherol, Helianthus Annuus (Sunflower) Seed Oil, Vanilla Planifolia Extract, Citrus Bergamia (Bergamot) Peel Oil.

Directions: Apply a small amount of DivaGlow Shimmer to lips, cheekbones and eyelids for a naturally gorgeous shimmer glow.
Eco Diva formulations are designed to effectively balance hyper-pigmentation, acne, eczema, rosacea, psoriasis and scarring. We have a proactive approach to ageing by providing superfood nutrition & super hydration that evens out fine lines and wrinkles.

What if we told you that the key to great skin is actually hidden in your food? Believe it or not, superfoods are some of the best ingredients for skincare. Here's why: they're packed with antioxidants, vitamins, and minerals that help keep skin healthy and looking young. Plus, many superfoods have anti-inflammatory and antibacterial properties that can help clear up acne and other skin problems. So if you want gorgeous skin, eat your superfoods and ensure your clean skincare is superfood-rich. Superfoods are good for:
* Proactive Ageing- Reducing fine lines & wrinkles
* Collagen-Boosting - Promoting regeneration of collagen production
* Plumping & Firming - Tightening skin elasticity
* Calming & Soothing - Balancing skin conditions like acne, rosacea, eczema & pigmentation
* Healing - Nurturing & balancing scarring & sensitivity.
There is EVERY reason to choose superfoods, they offer plant-based magical healing properties that cannot be found in synthetics.

Customer Reviews
11/22/2023
I recommend this product
Dashing Diva
Wonderful, as always with all Eco Diva has on offer. Love it !!
Minette V.

South Africa
11/06/2023
I recommend this product
Lip diva glow
Hi guys I love the body oil, was looking more for a balm for the lips, the shimmer reminds me of the shimmer for body I once got! It's lovely but wanted something thicker… big thnx, love your product keep being awesome x
Josie B.

South Africa
11/29/2023
Eco Diva Natural
Thanks for your feedback Josie, much appreciated. We recommend our Superfood Lip Balm. Have you tried it yet? It's creamy and extremely moisturising x
06/19/2022
DivaGlow
This is a fun product for those summer days when one does not feel like wearing makeup. Being translucent, it adds a kiss of glow in all the right places. It would probably appeal to a younger demographic.
Kim F.

South Africa
06/08/2022
Shimmer magic
The best highlighter for cheekbones I have ever had. Soft shimmer and a healthy glow, what more do you want.
Maritza

South Africa