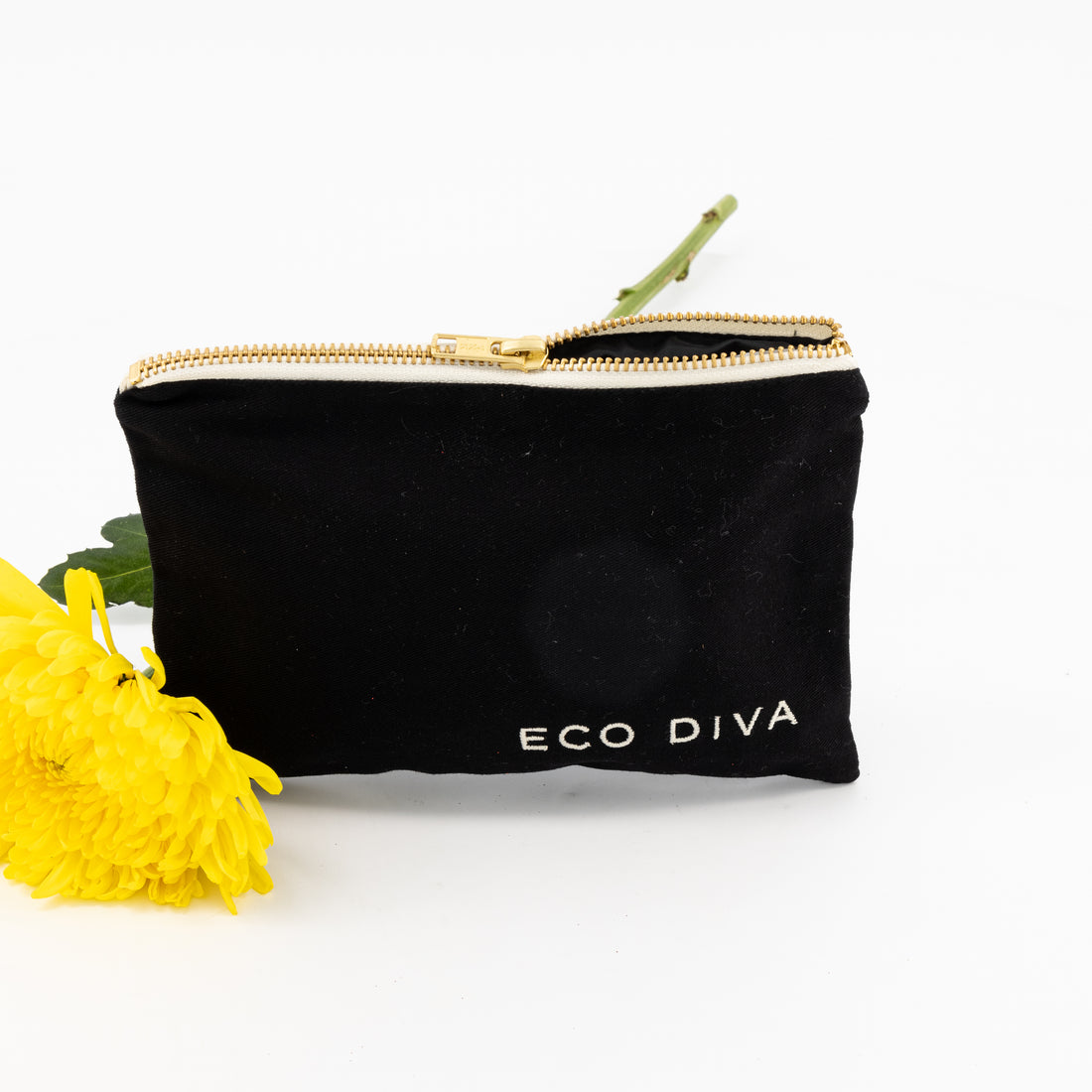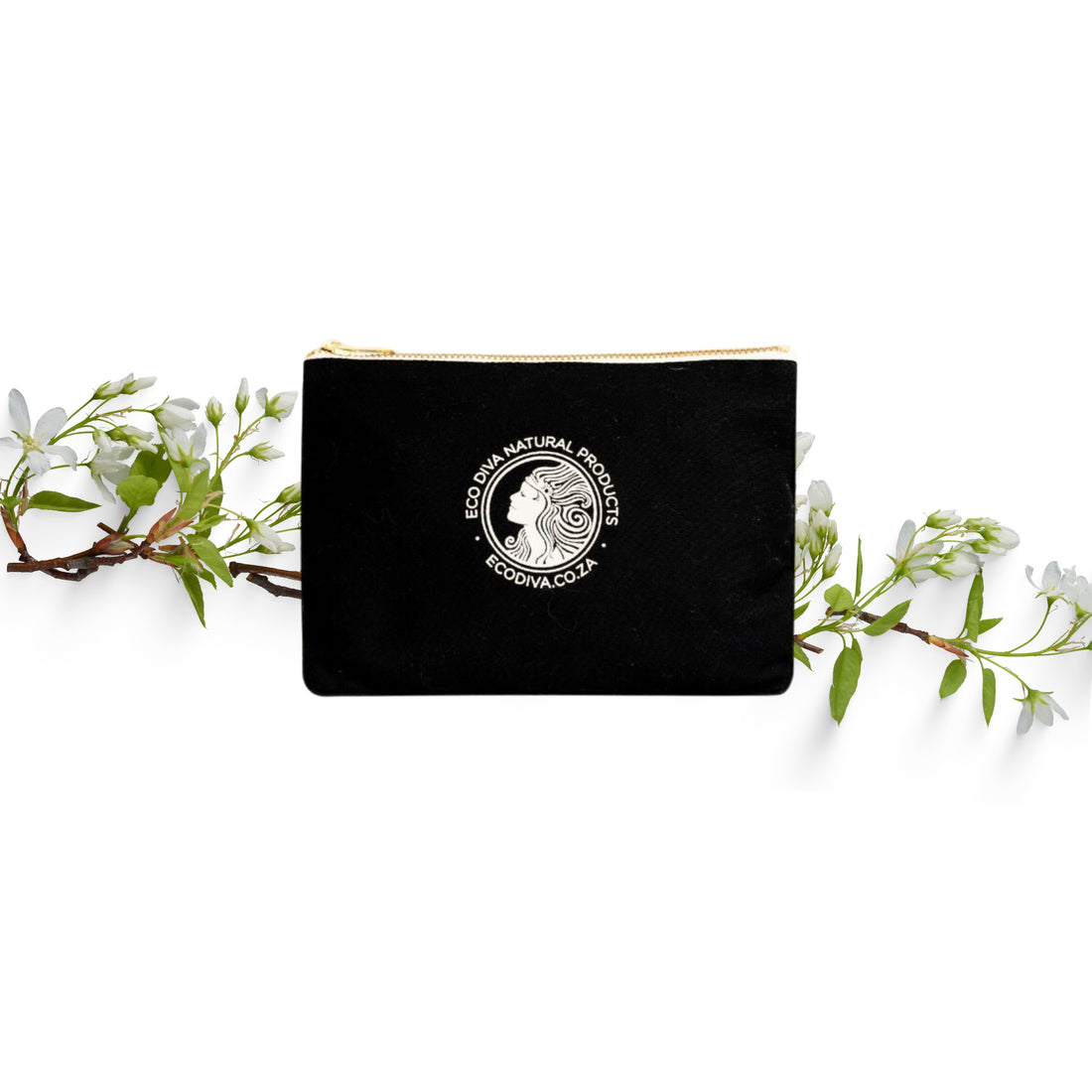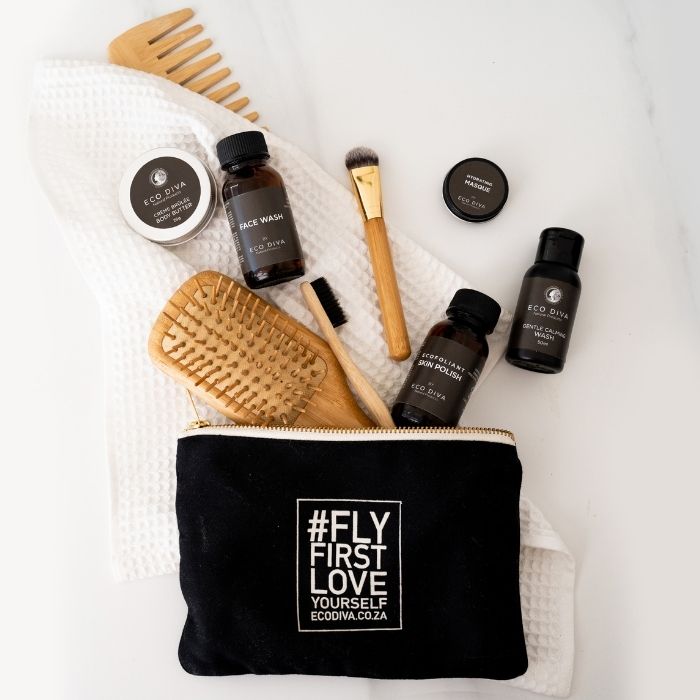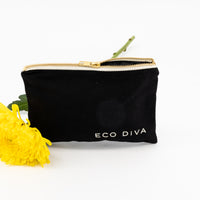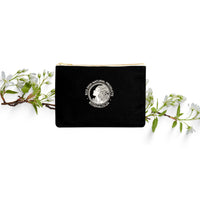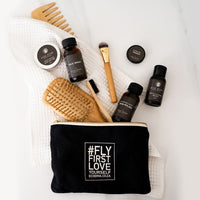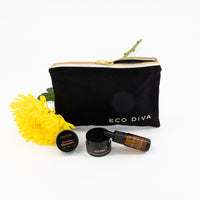 Eco Cosmetic Bag Small - Organic Cotton/Skincare/Makeup
R 185.00
SAVE SAVE

• Save
A stylish eco-friendly way to keep your beauty essentials, makeup or cosmetics organized with our organic cotton eco cosmetic toiletry bag. Hand-crafted with attention to detail and reminds you to #FLY First Love Yourself.
This stylish organic cotton cosmetic bag is ideal to keep all your special Eco Diva goodies & cosmetics in one safe place while traveling. Pop into your handbag or travel bag and voila! Everything you need to be gorgeously #glowing on the go. It also makes a great gift for someone special.
Organic cotton
Size: 23 x 13cm
A multi-nutrient tissue oil for all-over superfood hydration, scarring, stretch-mark relief or to calm + heal any skin irritations. Contains vitamins C, A, E + antioxidants and omegas.
Eco Diva formulations are designed to effectively balance hyper-pigmentation, acne, eczema, rosacea, psoriasis and scarring. We have a proactive approach to ageing by providing superfood nutrition & super hydration that evens out fine lines and wrinkles.

What if we told you that the key to great skin is actually hidden in your food? Believe it or not, superfoods are some of the best ingredients for skincare. Here's why: they're packed with antioxidants, vitamins, and minerals that help keep skin healthy and looking young. Plus, many superfoods have anti-inflammatory and antibacterial properties that can help clear up acne and other skin problems. So if you want gorgeous skin, eat your superfoods and ensure your clean skincare is superfood-rich. Superfoods are good for:
* Proactive Ageing- Reducing fine lines & wrinkles
* Collagen-Boosting - Promoting regeneration of collagen production
* Plumping & Firming - Tightening skin elasticity
* Calming & Soothing - Balancing skin conditions like acne, rosacea, eczema & pigmentation * Healing - Nurturing & balancing scarring & sensitivity.
There is EVERY reason to choose superfoods, they offer plant-based magical healing properties that cannot be found in synthetics.