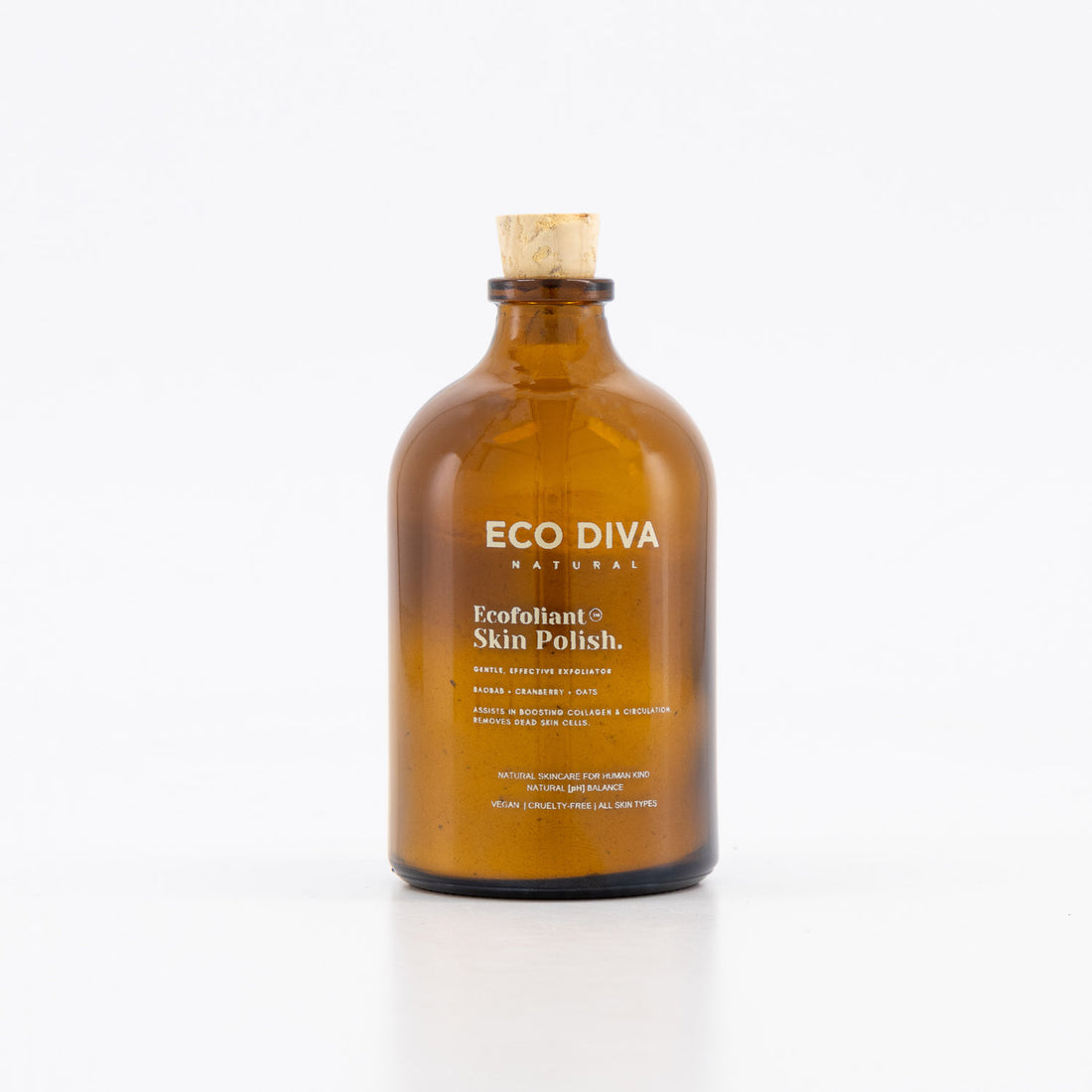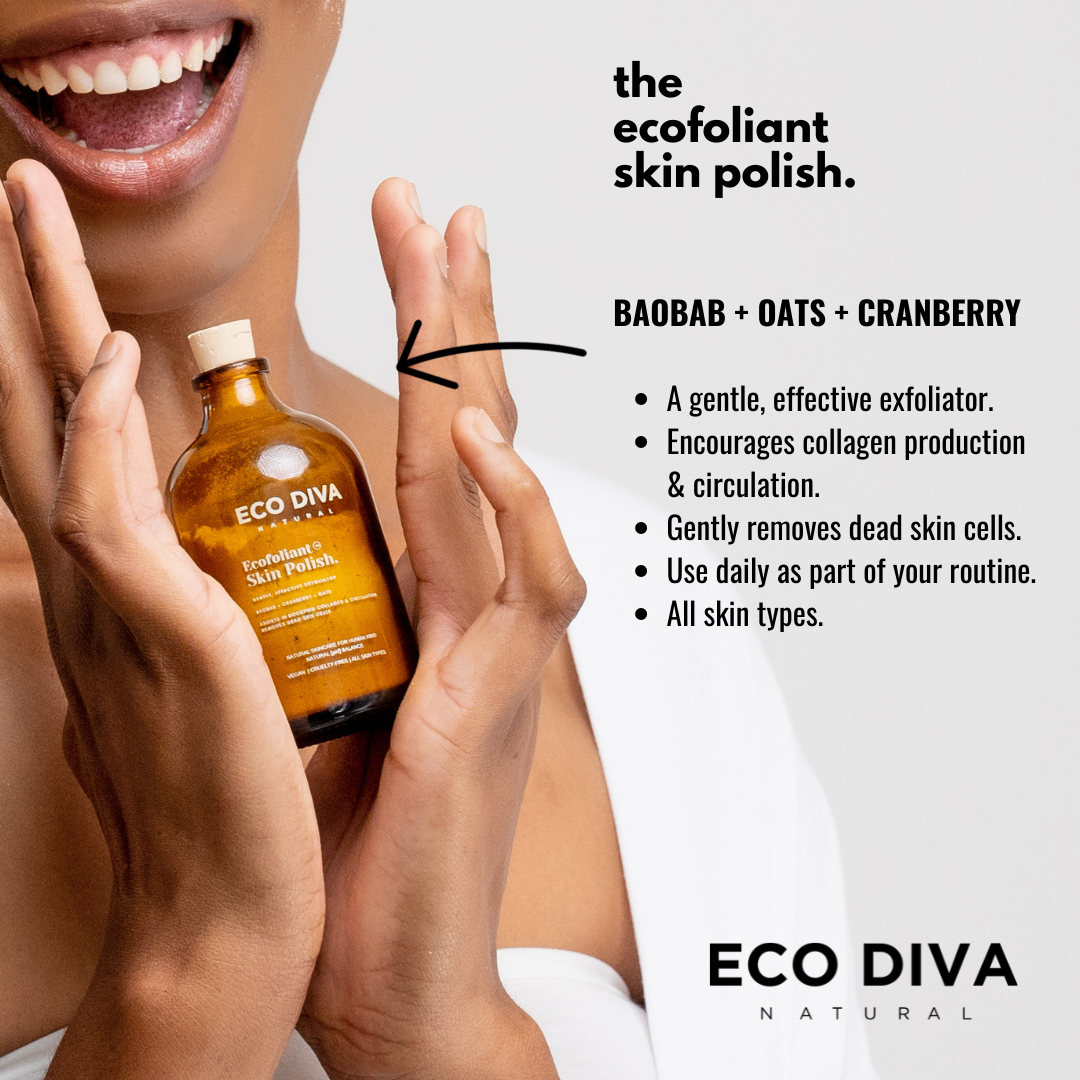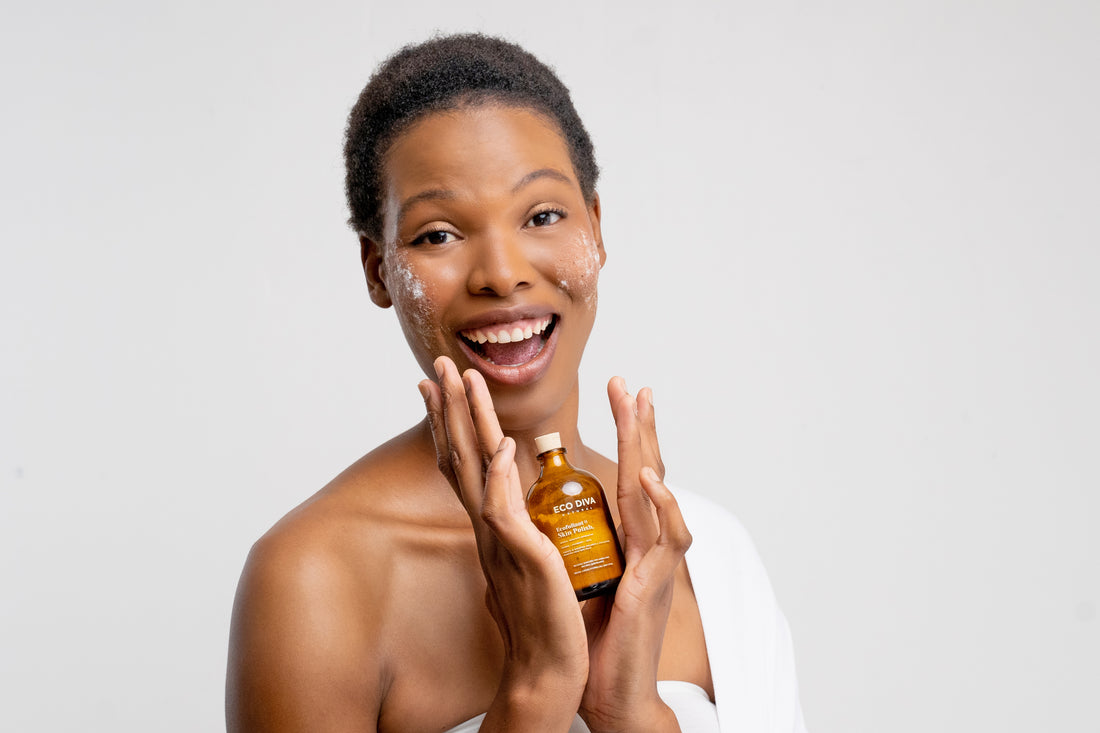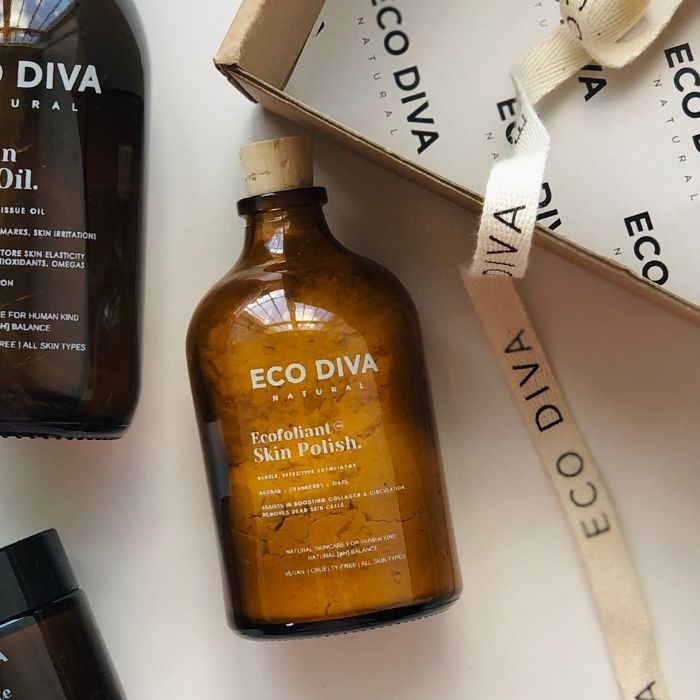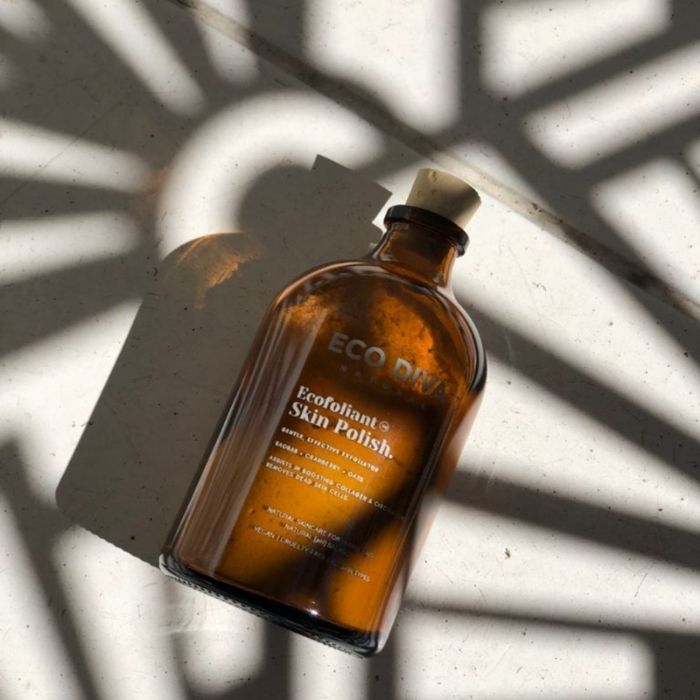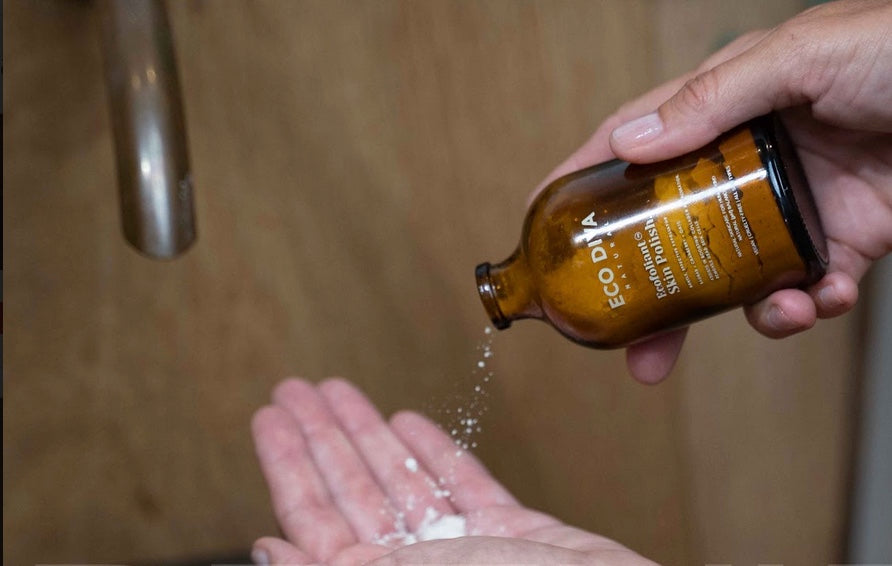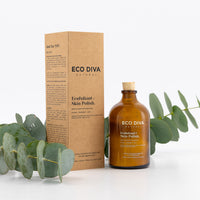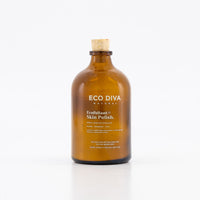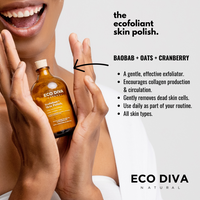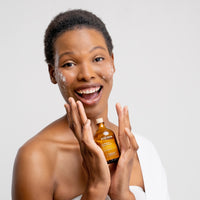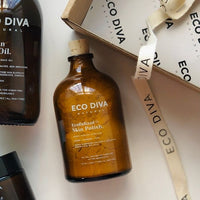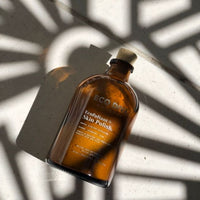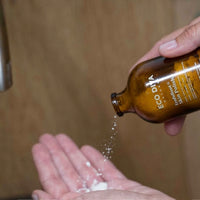 Ecofoliant Skin Polish - Gentle Exfoliator with Baobab, Cranberry, Oats
R 450.00
SAVE SAVE

• Save
Introducing our Ecofoliant Skin Polish - the perfect addition to your daily skincare routine. Our gentle yet super effective dry facial exfoliator is formulated with a unique blend of superfoods, including baobab, oats, rice, and cranberry extracts. This powerful combination expertly removes dead skin cells, impurities, and dirt, revealing a healthy, glowing complexion. Regular use of our Ecofoliant Skin Polish has numerous benefits for your skin. It boosts circulation, promoting healthy, vibrant skin, while also balancing pigmentation, acne, and uneven skin tone. Additionally, this exfoliator stimulates collagen production, which is crucial for proactive ageing, and encourages fresh skin renewal. 50g
With visible results in brightening and tightening, our Ecofoliant Skin Polish also assists in unblocking pores and rejuvenating dull, tired skin. You can even mix it with our Natural Face Wash for a complete skincare routine.
Proper exfoliation is essential to remove the barrier of dead skin cells and allow moisturizing products to penetrate more deeply, making them even more effective. Our Ecofoliant Skin Polish is gentle enough for daily use and helps maintain a healthy skin microbiome and pH balance.
Experience the glowing skin you deserve with our proactive exfoliator. Order now and see the difference for yourself.

Proper exfoliation removes the barrier of dead skin cells clogging the skin and uncovers fresh new cells below. This opens the way for moisturizing products to penetrate more deeply into the skin, which makes them even more effective. In short, a regular exfoliating routine will leave your skin looking fresh and healthy every day. It's also important in maintaining a healthy skin pH.
Eco Diva is a clean, vegan, cruelty-free, dermaceutical skincare range, formulated with superfood nutrients to effectively balance skin pH. When skin is pH balanced, you can expect to experience healthy, glowing , younger looking skin every day.  With Eco Diva's dermaceutical range, hyper-pigmentation, psoriasis, eczema, premature-ageing and acne are a thing of the past. Just wave bye-bye, because it's easy to discover your perfect pH balance with correctly aligned plant-nutrients.  
Ingredients: Avena Sativa (Oat) Kernel Flour, Oryza Sativa (Rice) Cera, Adansonia Digitata (Baobab) Seed Powder, Vaccinium Macrocarpon (Cranberry) Seed Powder, Citrus Aurantium Dulcis (Orange) Peel Powder. 
Directions: Pour a teaspoon size amount of Ecofoliant onto wet hands then activate by adding a few drops of water and or Face Wash to create a liquid paste. Apply to face and neck area in circular motions avoiding the eye area. Massage gently then rinse thoroughly. Finish with Liquid Vitamin Hydra Mist and Face Cream or Superfood Face Serum.
Eco Diva formulations are designed to effectively balance hyper-pigmentation, acne, eczema, rosacea, psoriasis and scarring. We have a proactive approach to ageing by providing superfood nutrition & super hydration that evens out fine lines and wrinkles.

What if we told you that the key to great skin is actually hidden in your food? Believe it or not, superfoods are some of the best ingredients for skincare. Here's why: they're packed with antioxidants, vitamins, and minerals that help keep skin healthy and looking young. Plus, many superfoods have anti-inflammatory and antibacterial properties that can help clear up acne and other skin problems. So if you want gorgeous skin, eat your superfoods and ensure your clean skincare is superfood-rich. Superfoods are good for:
* Proactive Ageing- Reducing fine lines & wrinkles
* Collagen-Boosting - Promoting regeneration of collagen production
* Plumping & Firming - Tightening skin elasticity
* Calming & Soothing - Balancing skin conditions like acne, rosacea, eczema & pigmentation
* Healing - Nurturing & balancing scarring & sensitivity.
There is EVERY reason to choose superfoods, they offer plant-based magical healing properties that cannot be found in synthetics.

Customer Reviews
Happy customer
The majority of the products purchased were for my daughter who was looking at starting a new range of product, as she has very sensitive skin. So far, so good & no flare ups !! We are both enjoying the serum, exfoliator in conjunction with the cleansing wash. I also found the PH shampoo (sample) very good.
08/12/2022
Fatima A.

South Africa
Wow my Skin!
Every time I use the Ecofoliant Skin Polish, my skin really feels and looks soft and smooth. My make-up goes on so much more smoothly as well. This product is a MUST in your skincare routine. Absolutely in love.
07/17/2022
Katerina S.

South Africa
Absolutely in love with this gentle skin polish
Leaves my skin feeling fresh and clean, yet very gentle and soft smelling. Absolutely love this product and would recommend to anyone with sensitive, problematic skin.