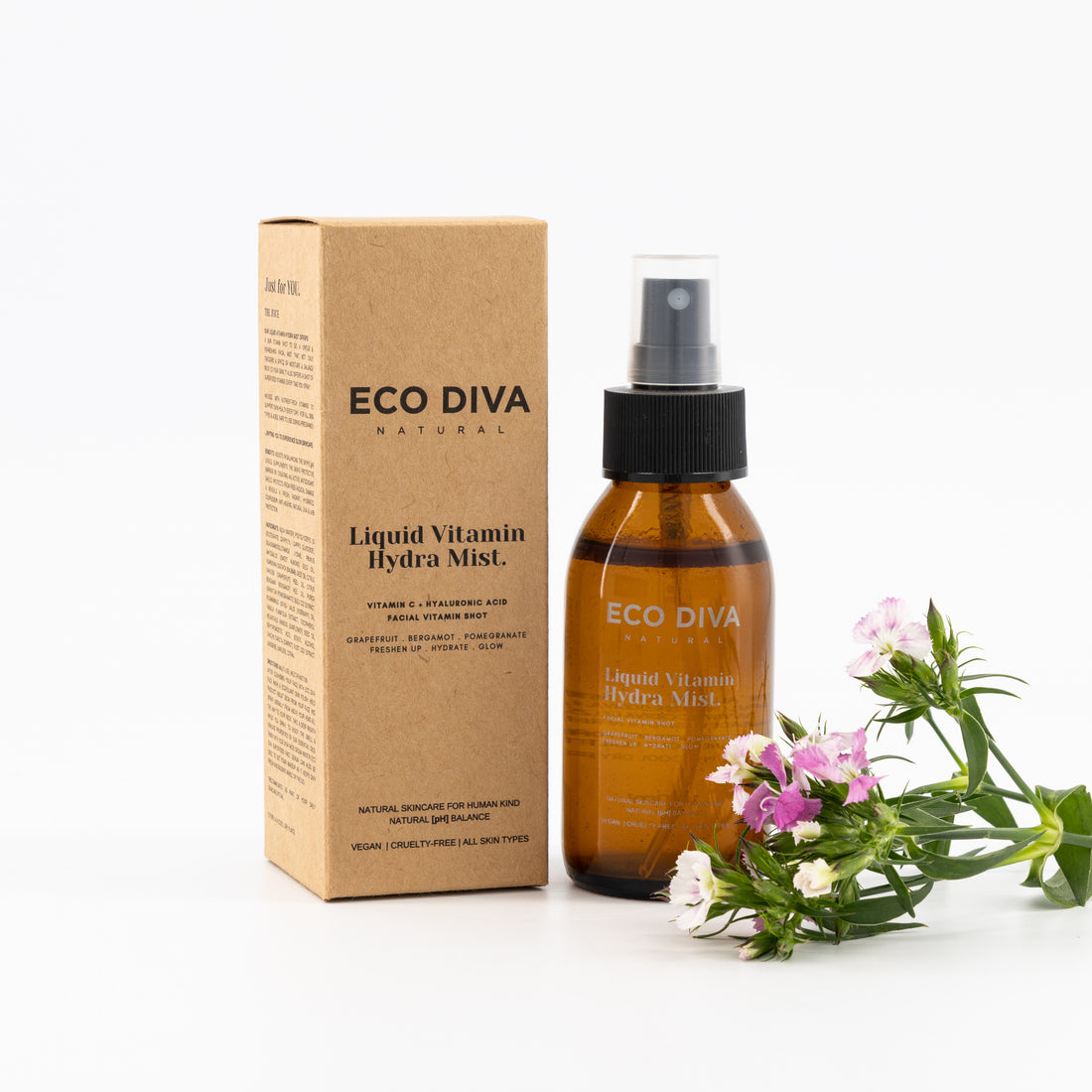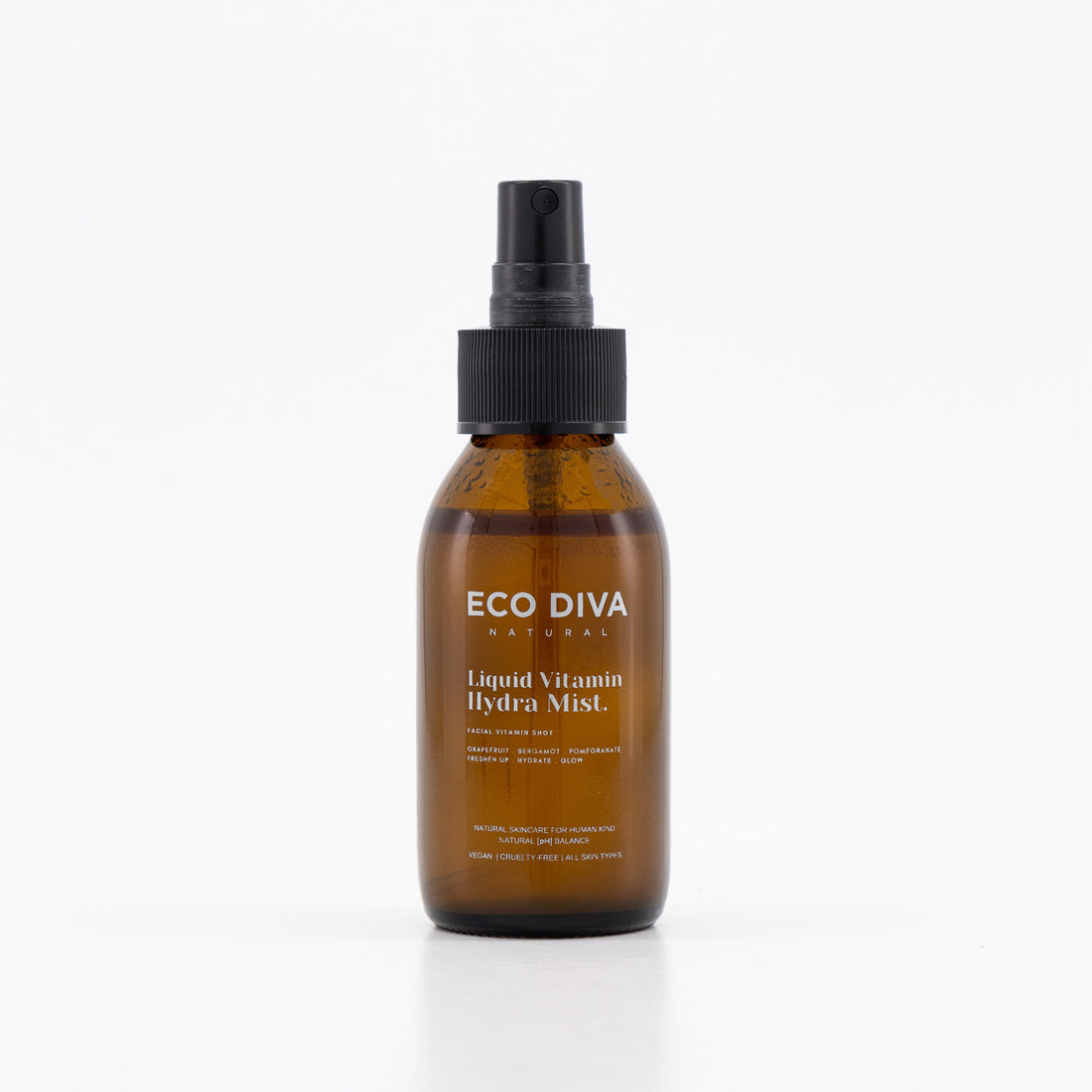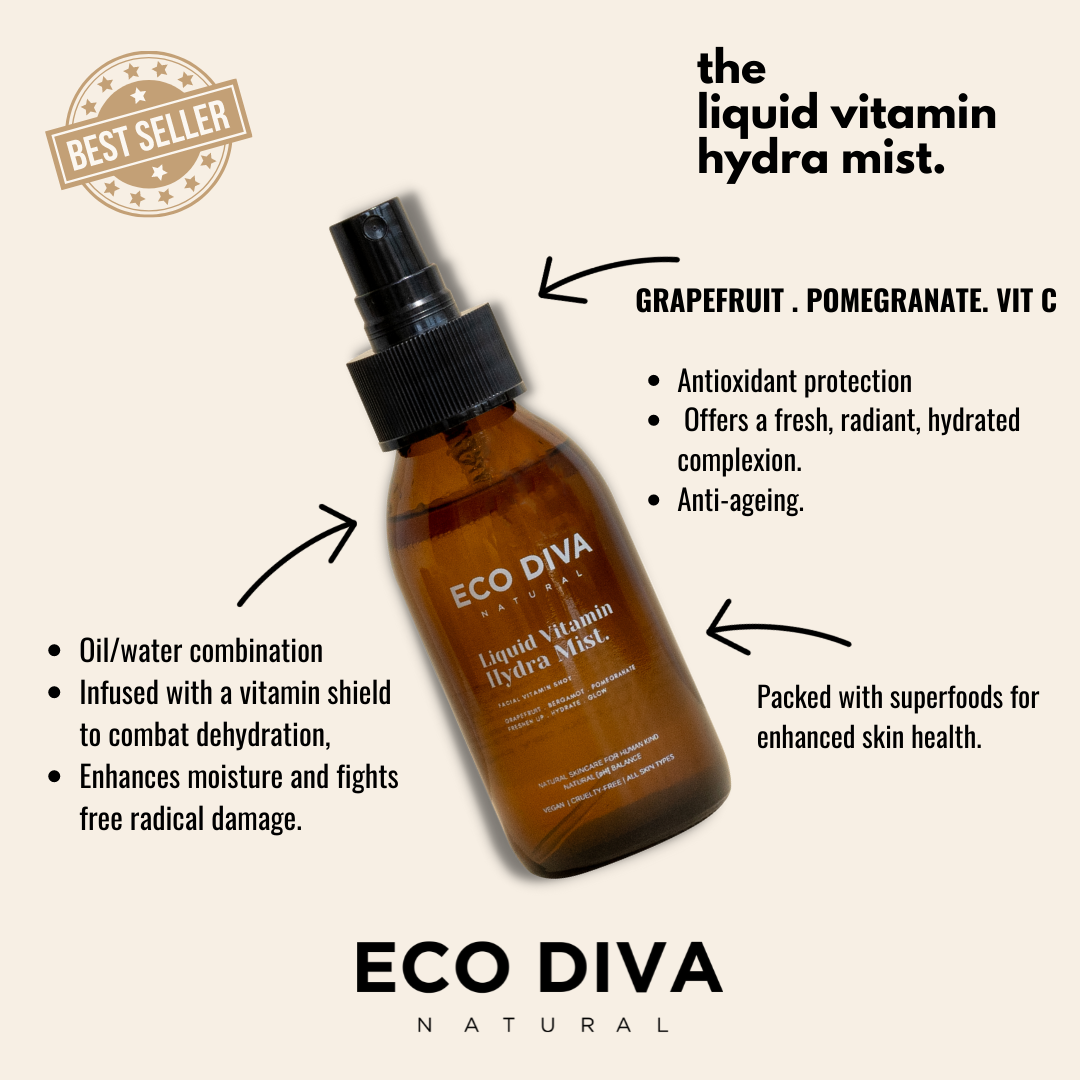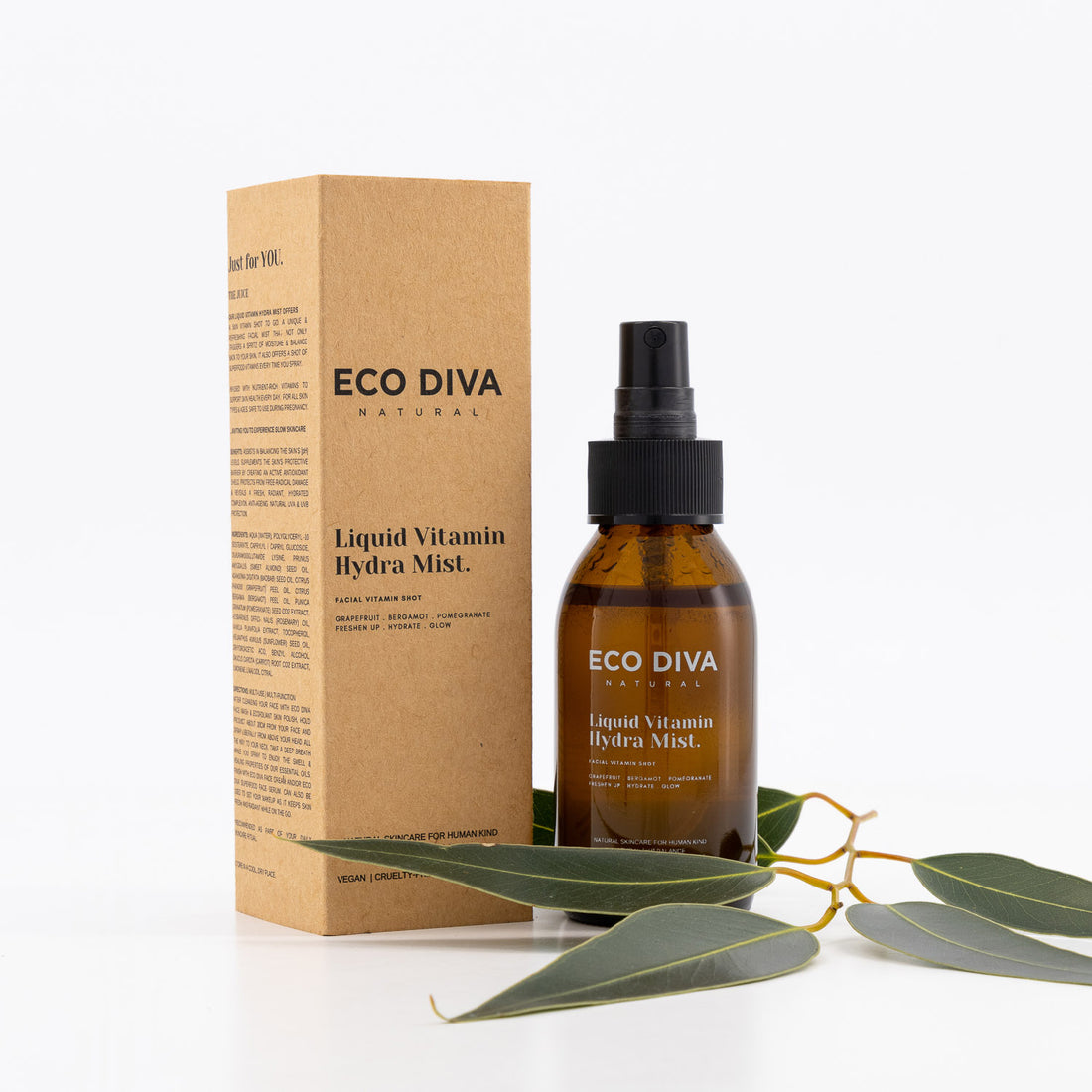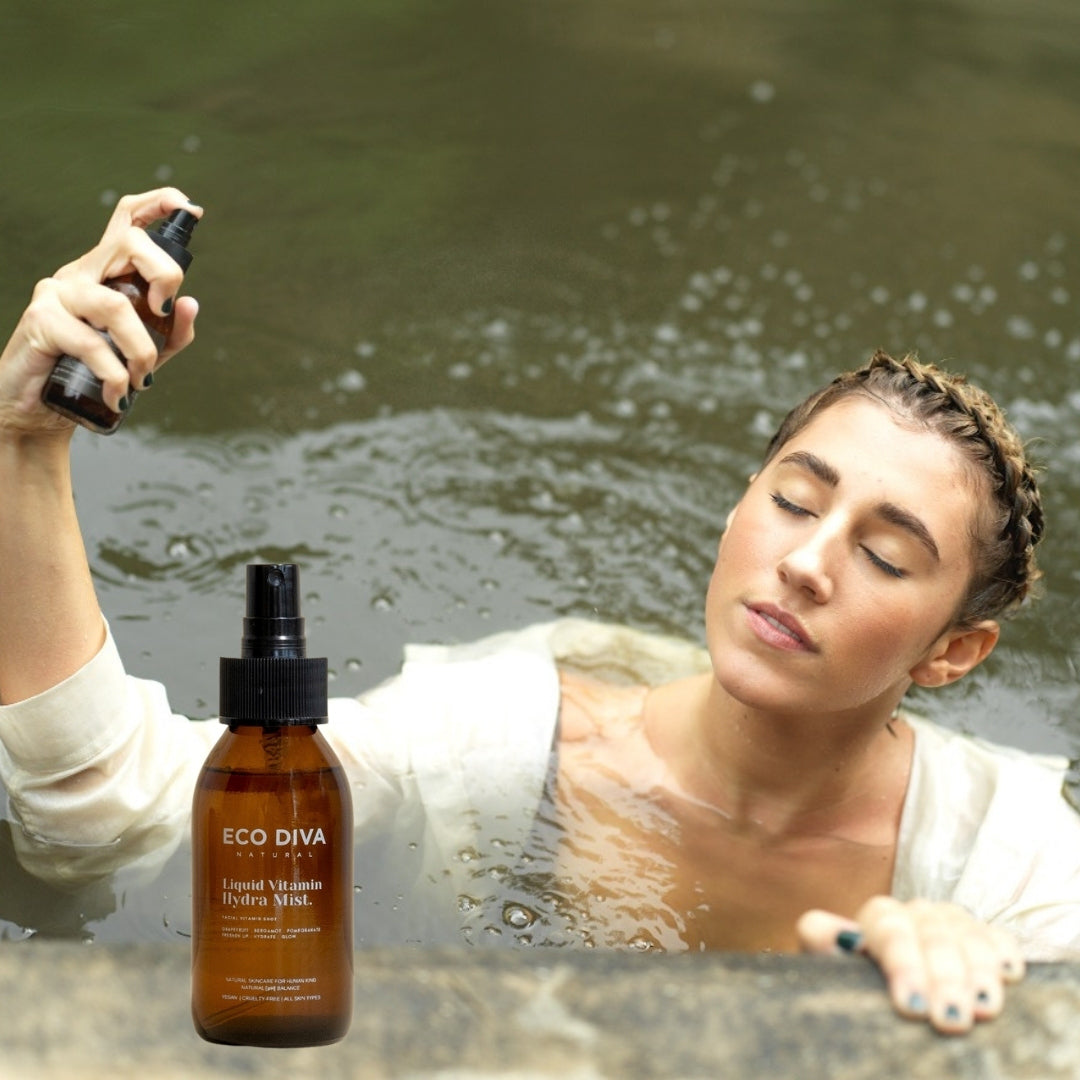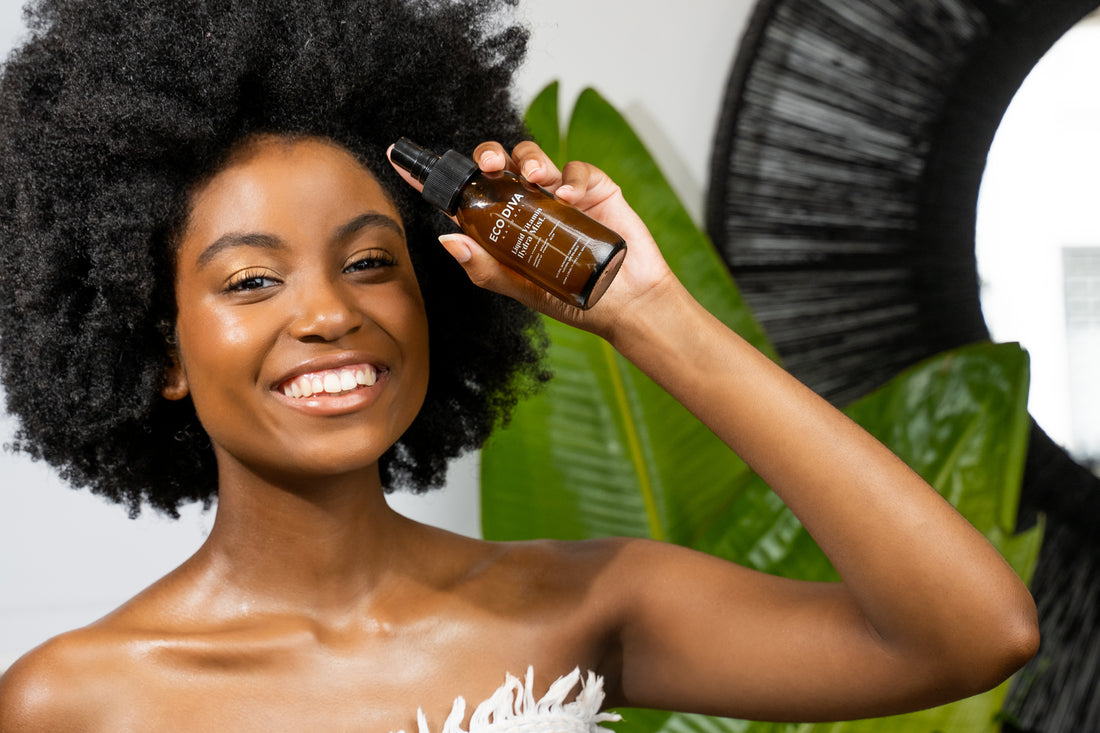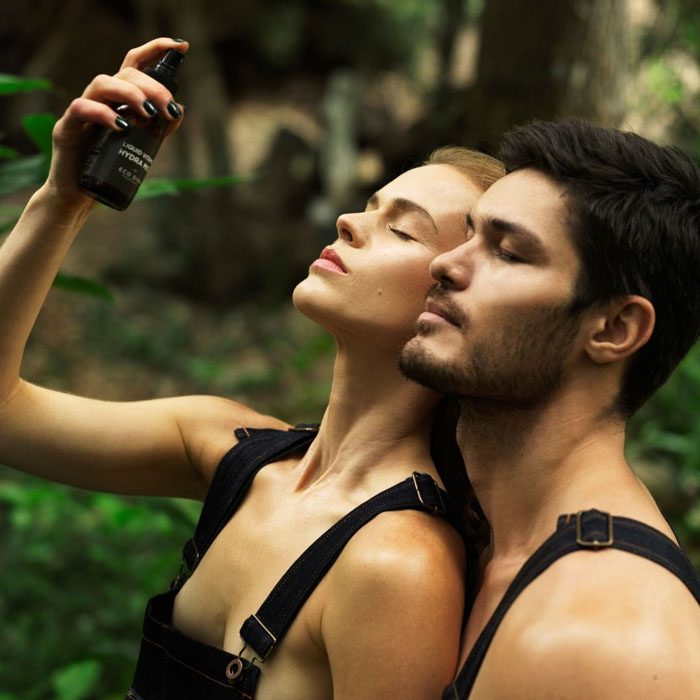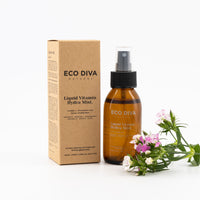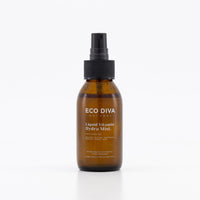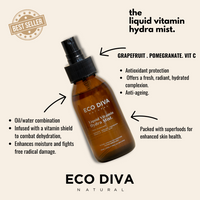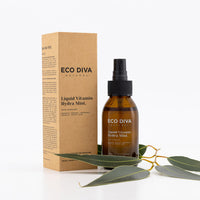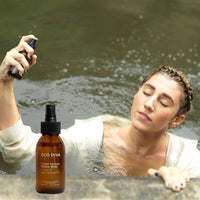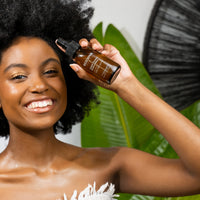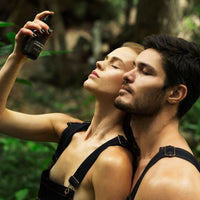 Liquid Vitamin Hydra Mist- Superfood Vitamin Shot with Pommegranate & Bergamot
R 465.00
SAVE SAVE

• Save
Revitalise and rejuvenate your skin instantly with a shot of powerful vitamins. Our mindfully formulated Liquid Vitamin Hydra Mist is a highly effective facial mist that offers a hydrating vitamin shot to your skin every time you spritz. The superfoods and vitamins refresh, calm, soothe, and uplift your skin, leaving you with a gorgeous healthy glow and fully refreshed energy. 100ml - *GIFT GUIDE 2023 - buy 2 and get our Silver Feather Red String Charm Bracelet worth R250 for FREE. For more info see our Gift Guide BLOG
Not only is the Liquid Vitamin Hydra Mist a great replacement for your toner, but it can also be used to set your makeup and as an all-day skin rejuvenator. Its unique formula is an oil/water combination that is infused with a natural vitamin shield, which helps combat dehydration, enhance moisture, and fight free radical damage.

With superfoods like baobab, rosemary, grapefruit and pomegranate, this rejuvenating facial mist offers a refreshing dose of vitamins every time you spray. And because it's so easy to take with you wherever you go, you can pop it in your handbag for a quick all-day refresher pick-me-up.

But that's not all – when used in conjunction with the Eco Diva face range, the Liquid Vitamin Hydra Mist offers a range of benefits that will leave your skin looking and feeling amazing. It helps boost skin elasticity, balances the skin microbiome, assists in balancing the skin's pH, supplements the skin's protective barrier by creating an active antioxidant shield, protects from free-radical damage, creates a fresh radiant, hydrated complexion, and offers unique proactive ageing properties.
Try the Liquid Vitamin Hydra Mist today and discover the benefits for yourself. And if you're looking to get started with the Eco Diva range, you can find this product in our mini starter solution sets as well.
_

Eco Diva is a clean, vegan, cruelty-free, dermaceutical skincare range, formulated with superfood nutrients to effectively balance skin pH. When skin is pH balanced, you can expect to experience healthy, glowing , younger looking skin every day. With Eco Diva's dermaceutical range, hyper-pigmentation, psoriasis, eczema, premature-ageing and acne are a thing of the past. Just wave bye-bye, because it's easy to discover your perfect pH balance with correctly aligned plant-nutrients.  
Ingredients: Aqua (water), Polyglyceryl -10 Isostearate, Caprylyl / Capryl Glucoside, Dilauramidoglutamide Lysine, Prunus Amygdalus (sweet almond) Seed Oil, Adansonia Digitata (baobab) Seed Oil, Citrus Paradisi (grapefruit) Peel Oil, Citrus Bergamia (bergamot) Peel Oil, Punica Granatum (pomegranate) Seed Co2 Extract, Rosmarinus Offici- Nalis (rosemary) Oil, Vanilla Planifolia Extract, Tocopherol, Helianthus Annuus (sunflower) Seed Oil, Dehydroacetic Acid, Benzyl Alcohol, Daucus Carota (carrot) Root Co2 Extract, Limonene, Linalool, Citral contains natural ingredients to boost collagen & re-hydrate your skin.
Directions: Shake well before each use. Spray liberally over face and neck. Refresh as often as desired
Eco Diva formulations are designed to effectively balance hyper-pigmentation, acne, eczema, rosacea, psoriasis and scarring. We have a proactive approach to ageing by providing superfood nutrition & super hydration that evens out fine lines and wrinkles.

What if we told you that the key to great skin is actually hidden in your food? Believe it or not, superfoods are some of the best ingredients for skincare. Here's why: they're packed with antioxidants, vitamins, and minerals that help keep skin healthy and looking young. Plus, many superfoods have anti-inflammatory and antibacterial properties that can help clear up acne and other skin problems. So if you want gorgeous skin, eat your superfoods and ensure your clean skincare is superfood-rich. Superfoods are good for:
* Proactive Ageing- Reducing fine lines & wrinkles
* Collagen-Boosting - Promoting regeneration of collagen production
* Plumping & Firming - Tightening skin elasticity
* Calming & Soothing - Balancing skin conditions like acne, rosacea, eczema & pigmentation
* Healing - Nurturing & balancing scarring & sensitivity.
There is EVERY reason to choose superfoods, they offer plant-based magical healing properties that cannot be found in synthetics.


Customer Reviews
Spray awAy
The smell of he texture of my skin . I just love it all thank you Nicole and eco diva
07/17/2022
Katerina S.

South Africa
Lovely for skin and hair
One of my favourite products. Smells amazing and I use it on my face and hair after shower. Extra hydration and nourishment.
06/19/2022
Sinovuyo M.

South Africa
Love the Hydra Mist
It has a beautiful fragrance and definitely makes my skin feel hydrated almost immediately. Very refreshing.