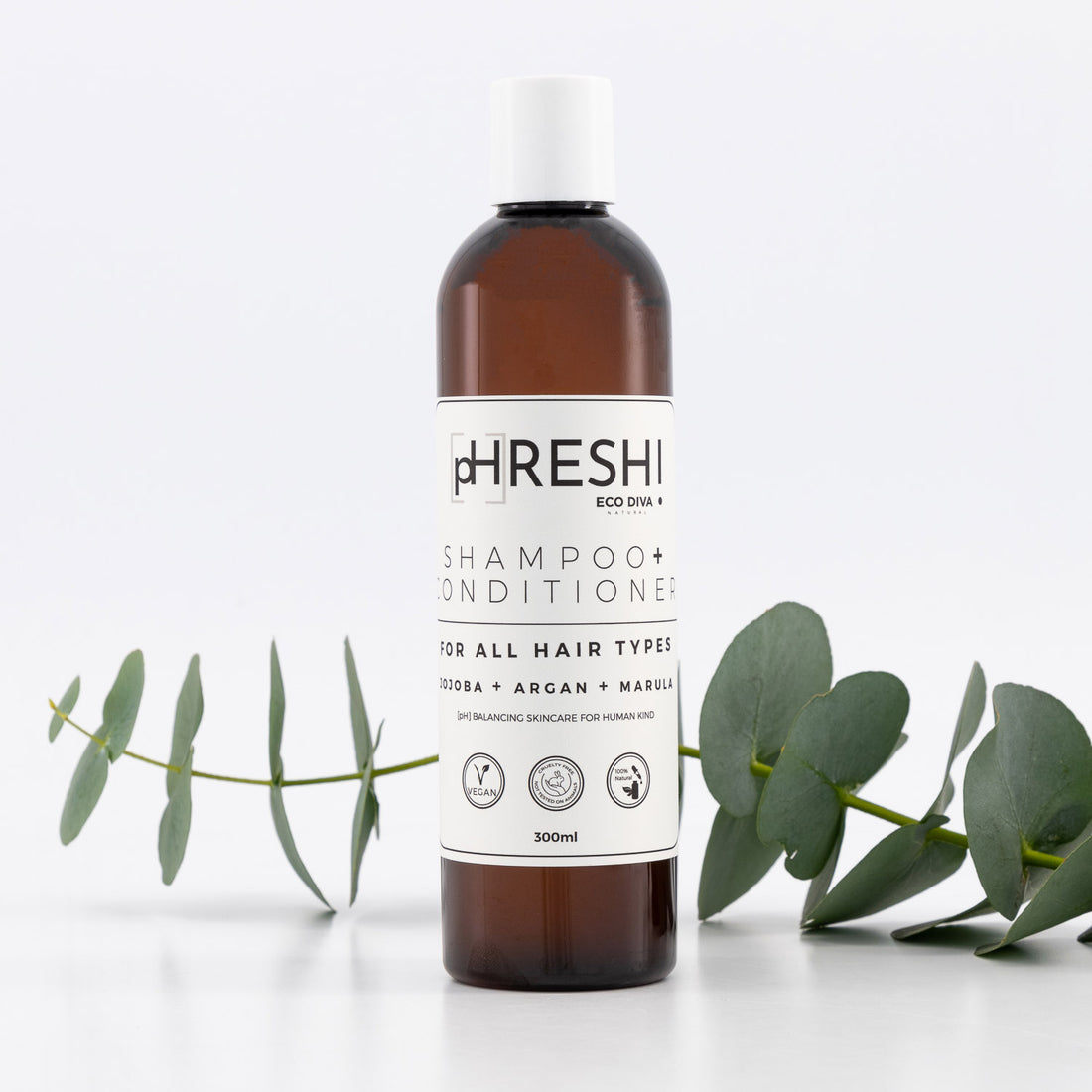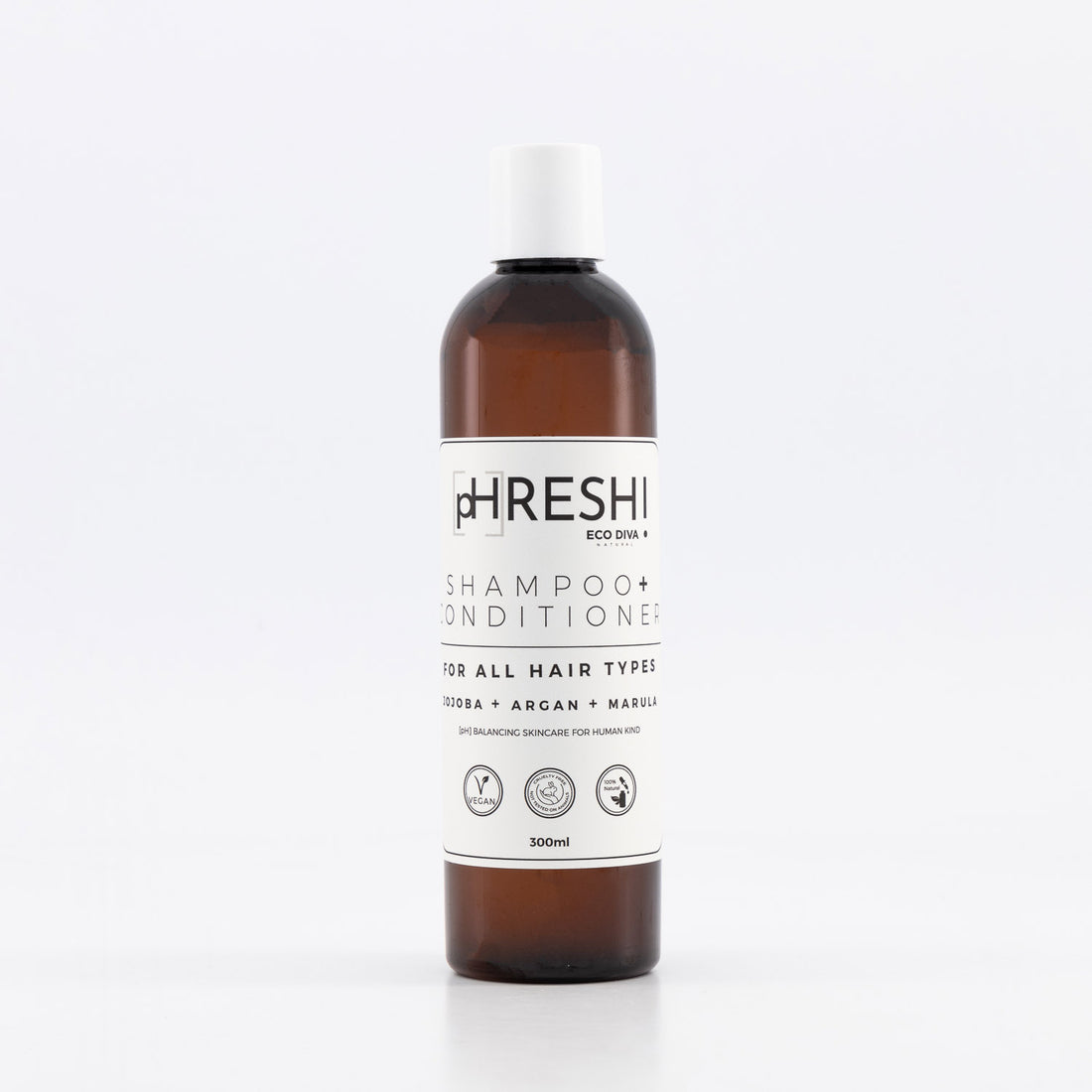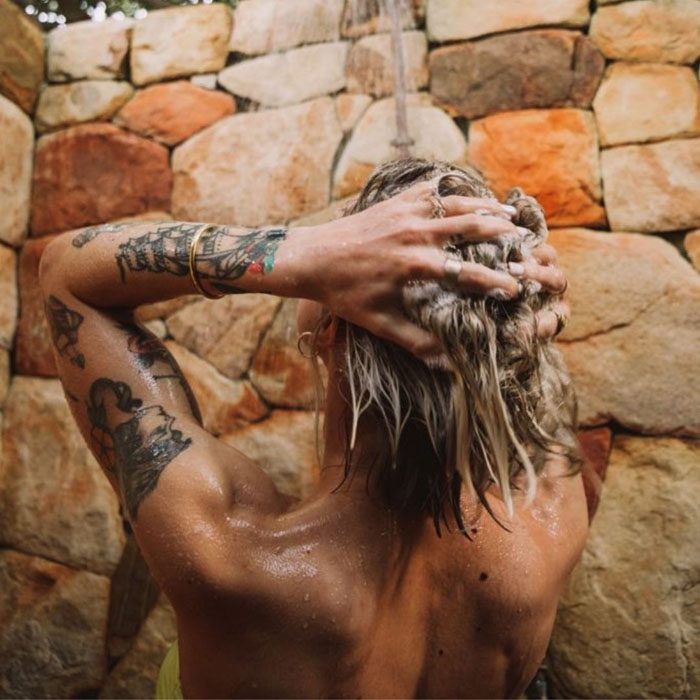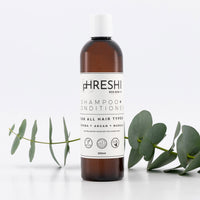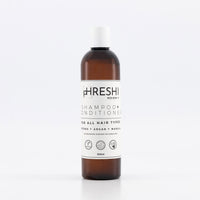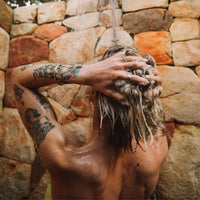 pHRESH Shampoo + Conditioner in 1 - Jojoba, Argan, Marula for Shine
R 195.00
SAVE SAVE

• Save
Introducing Eco Diva pHresh Family Shampoo + Conditioner in 1 – the perfect hair care solution for the whole family. This 100% natural and vegan formula is completely free from chemical nasties, making it safe for pregnancy and baby. With just one wash, you can refresh, revive and add volume, shine, and manageability to your hair. 300m
Our shampoo and conditioner is specifically designed to be lightweight and suitable for all hair types, so you can achieve healthy, shiny locks without weighing your hair down. It balances your hair's pH levels, providing long-lasting results that you'll notice immediately.

The Eco Diva pHresh Family Shampoo and Conditioner is made with only the finest ingredients, including Jojoba, Argan, and Marula oils. Jojoba is a natural moisturizer that conditions your scalp and helps prevent hair loss while promoting thickness. Argan oil is known for its detangling and anti-dandruff properties, while also soothing itchy or sensitive scalps, promoting shine, and strengthening hair. Marula oil calms frizz, strengthens brittle hair, and nourishes from roots to ends, leaving your hair looking and feeling its best.

Our product is vegan, cruelty-free, and ocean-safe, and our new PET bottles are the perfect eco-friendly packaging solution. Plus, you can rest assured that our shampoo and conditioners are hypoallergenic, paraben-free, and sulphate-free.
Experience the power of pH balance and natural, toxin-free ingredients with Eco Diva pHresh Shampoo and Conditioner. Add it to your hair care routine today and see the difference for yourself!
 Eco Diva pHRESH Family Shampoo and Conditioner is vegan, cruelty-free and ocean-safe, offering amazing results with the all- natural, toxin-free ingredients. pHRESH means fresh and pH balanced and you'll see results immediately.

Ingredients: Aqua (Water), Decyl Glucoside, Glycerin, Argania Spinosa (Argan) Kernel Oil , Sclerocarya Birrea (Marula) Seed Oil, Simmondsia Chinensis (Jojoba) Seed Oil, Citrus Aurantium Bergamia (Bergamot) Fruit Oil, Guar Hydroxypropyltrimonium Chloride, Juniperus Virginiana (Cedarwood) Oil, Benzyl Alcohol, Benzoic Acid, Dehydroacetic Acid, Citric Acid.
Directions:  Pour a small amount into your hands & gently massage into scalp & throughout hair. Rinse. Repeat until hair feels clean & silky.
*With no chemical nasties present, you can experience a little less lather & a lot more healthy goodness.
#getpHRESH for all hair types
Eco Diva formulations are designed to effectively balance hyper-pigmentation, acne, eczema, rosacea, psoriasis and scarring. We have a proactive approach to ageing by providing superfood nutrition & super hydration that evens out fine lines and wrinkles.

What if we told you that the key to great skin is actually hidden in your food? Believe it or not, superfoods are some of the best ingredients for skincare. Here's why: they're packed with antioxidants, vitamins, and minerals that help keep skin healthy and looking young. Plus, many superfoods have anti-inflammatory and antibacterial properties that can help clear up acne and other skin problems. So if you want gorgeous skin, eat your superfoods and ensure your clean skincare is superfood-rich. Superfoods are good for:
* Proactive Ageing- Reducing fine lines & wrinkles
* Collagen-Boosting - Promoting regeneration of collagen production
* Plumping & Firming - Tightening skin elasticity
* Calming & Soothing - Balancing skin conditions like acne, rosacea, eczema & pigmentation
* Healing - Nurturing & balancing scarring & sensitivity.
There is EVERY reason to choose superfoods, they offer plant-based magical healing properties that cannot be found in synthetics.

Customer Reviews
09/22/2022
Georgina

South Africa
Shampoo
It has a divine smell My hair adores this product and I have had 48 years of hair wash going down! It's sensational truly my hairs loves loves loves - people are actually stopping me in the shops and saying wow your hair is so Amazing! However Packaging is not the best - not nice at all really for the quality of the product the 2 don't match And the sizing I have super long hair and wish for a bigger size option Can't wait to see what you transform this into as it could be PERFECT IN EVERY WAY
12/15/2022
Eco Diva Natural
Thanks so much for your lovely and constructive feedback Georgina. We are absolutely re-packaging these fabulous products. Look out 2023 ;)
09/07/2022
Courtney

South Africa
So so gentle
With oily hair and a sensitive scalp I struggle to find the right combination of clean and gentle. I'm really enjoying this shampoo / conditioner combo. The product is easy to apply and kind to my scalp <3
06/19/2022
Kim F.

South Africa
Eco Diva pHRESH
This product helps moisturize, define curls and tame frizz, without drying one's hair. Leaving hair feeling clean and soft. I have used it successfully on a family member who suffers from seborrheic dermatitis, which has cleared with daily washing. The only negative is the packaging and size availability. The packaging can be a bit tricky to manage, one cannot hold onto it as easily as you would a bottle. The screw on/off cap is cumbersome to replace and remove while washing, so one tends to leave it off. The problem with that is, if you knock the bag over mid-wash, you loose some product to wastage. One also has less control over how much product pours into your palm when you tip the bag to dispense. A choice of larger sizes would be advisable for those of us with thick, long hair.