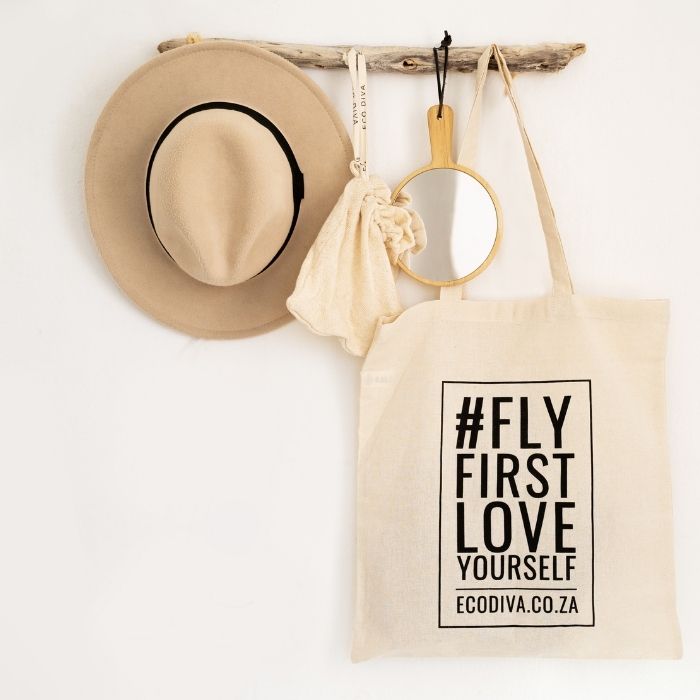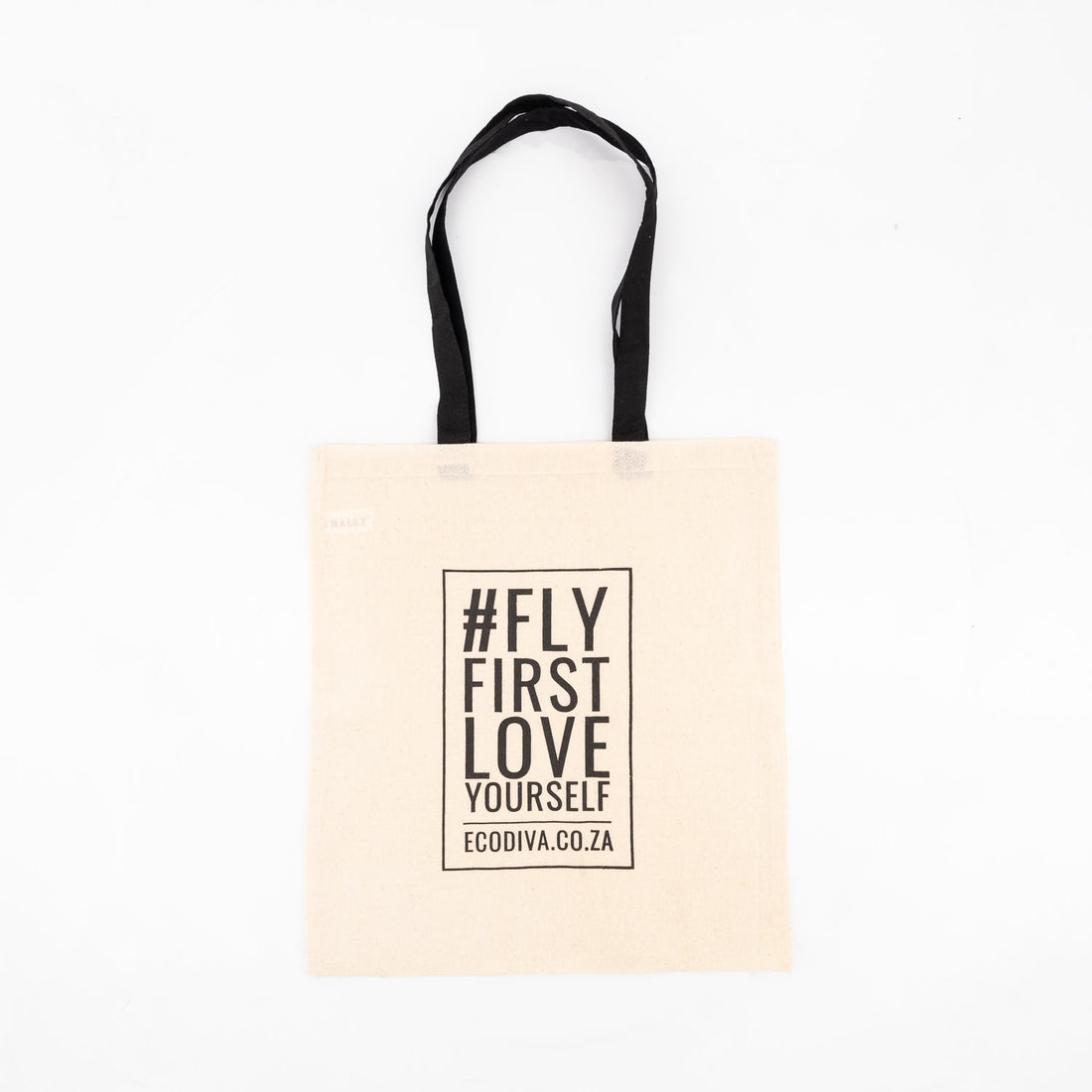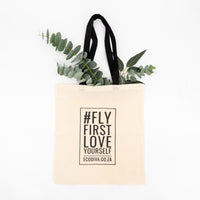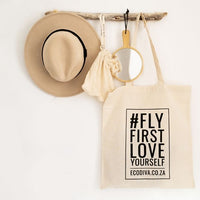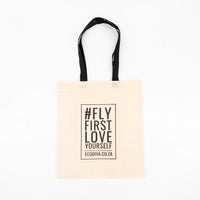 Eco Shopping Bag -Organic Cotton/reuse, reduce/recycle
Embrace the conscious shopper in you with Eco Diva's Eco Shopping bags. Perfect for grocery shopping, as a beach bag or for general environmentally conscious shopping.
These eco shopping bags are perfect for the conscious shopper that cares for the environment. They also offer inspiration for others to #FLY (FirstLoveYourself). Spreading kindness is the key to becoming kind to ourselves and taking care of ourselves in the healthiest possible way.
If you've been feeling the nag that you need to do more to affect change and you're tired of using plastic shopping bags that maybe easy to use at the time, but contribute in such a huge way to polluting the environment and our oceans.  Let's all 'Be the change we want to see in the world?" together. 
These #FLY shopping bags are environmentally friendly. Made with organic cotton, these bags can be folded up and kept in your hand bag or car. Easy to clean, just pop them into the wash with your clothes to keep them clean and always #FLY. FirstLoveYourself.
If we all try to reduce the use of plastic bags wherever possible, imagine how the planet can and will thrive.
Thank you for choosing to be conscious and to care about our planet, our animals and our people.
We aim to process and dispatch orders as quickly as possible, usually within 2-3 working days after the receipt of payment. Orders, where payment is received after 12:00 pm on a Friday, will be processed on the following Monday.
Please contact us directly should you have any queries: info@ecodiva.co.za
Eco Diva formulations are designed to effectively balance hyper-pigmentation, acne, eczema, rosacea, psoriasis and scarring. We have a proactive approach to ageing by providing superfood nutrition & super hydration that evens out fine lines and wrinkles.

What if we told you that the key to great skin is actually hidden in your food? Believe it or not, superfoods are some of the best ingredients for skincare. Here's why: they're packed with antioxidants, vitamins, and minerals that help keep skin healthy and looking young. Plus, many superfoods have anti-inflammatory and antibacterial properties that can help clear up acne and other skin problems. So if you want gorgeous skin, eat your superfoods and ensure your clean skincare is superfood-rich. Superfoods are good for:
* Proactive Ageing- Reducing fine lines & wrinkles
* Collagen-Boosting - Promoting regeneration of collagen production
* Plumping & Firming - Tightening skin elasticity
* Calming & Soothing - Balancing skin conditions like acne, rosacea, eczema & pigmentation
* Healing - Nurturing & balancing scarring & sensitivity.
There is EVERY reason to choose superfoods, they offer plant-based magical healing properties that cannot be found in synthetics.