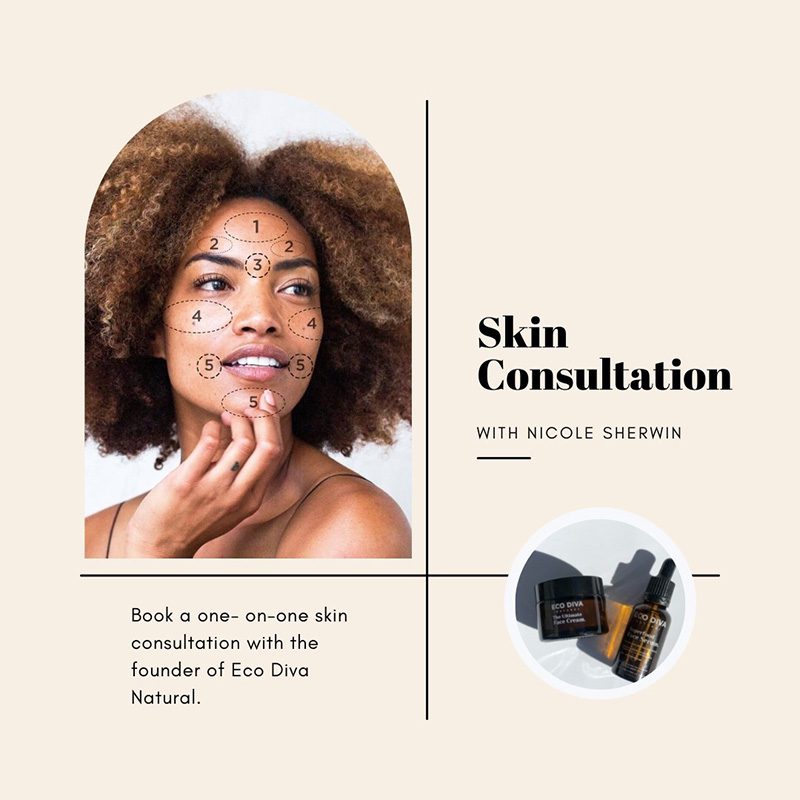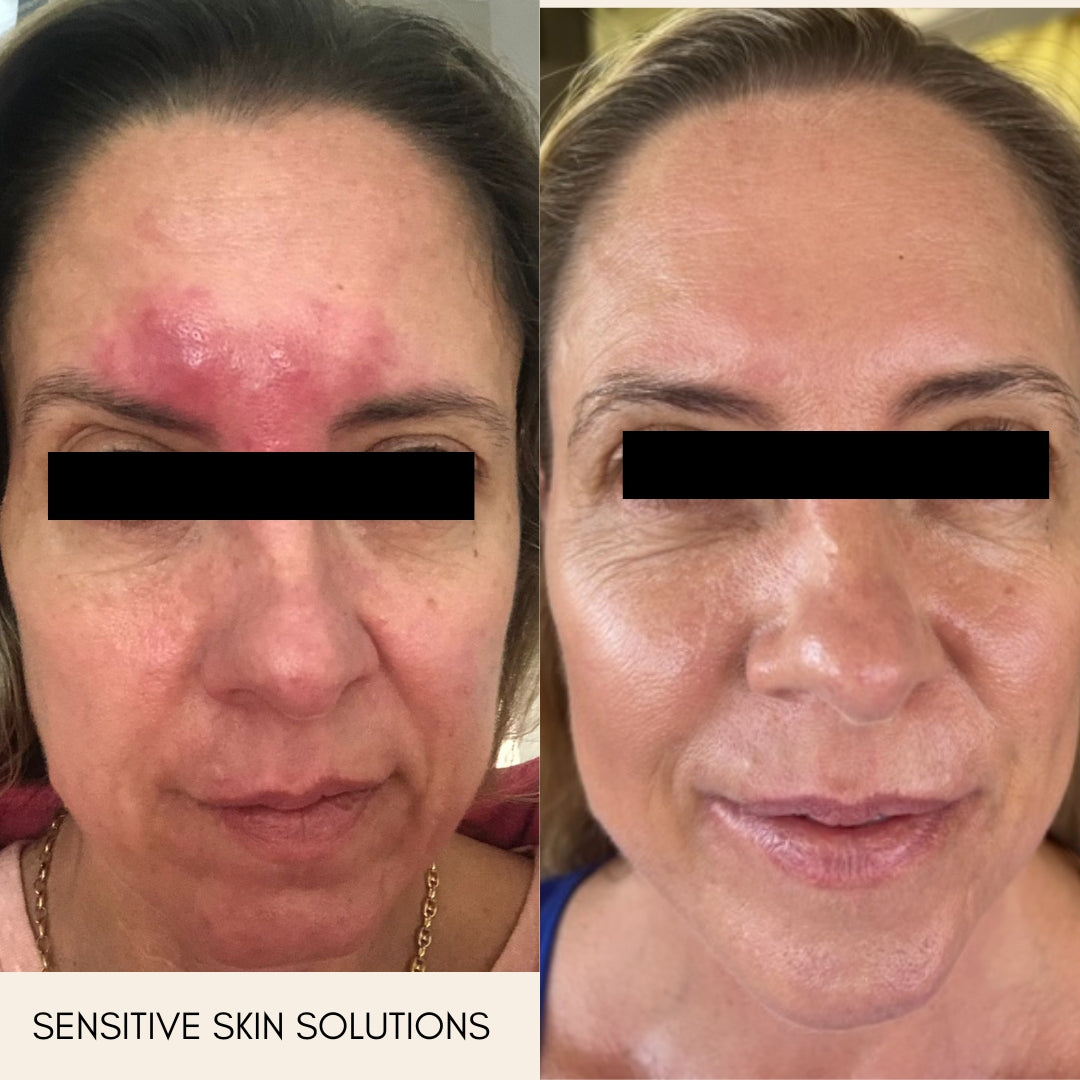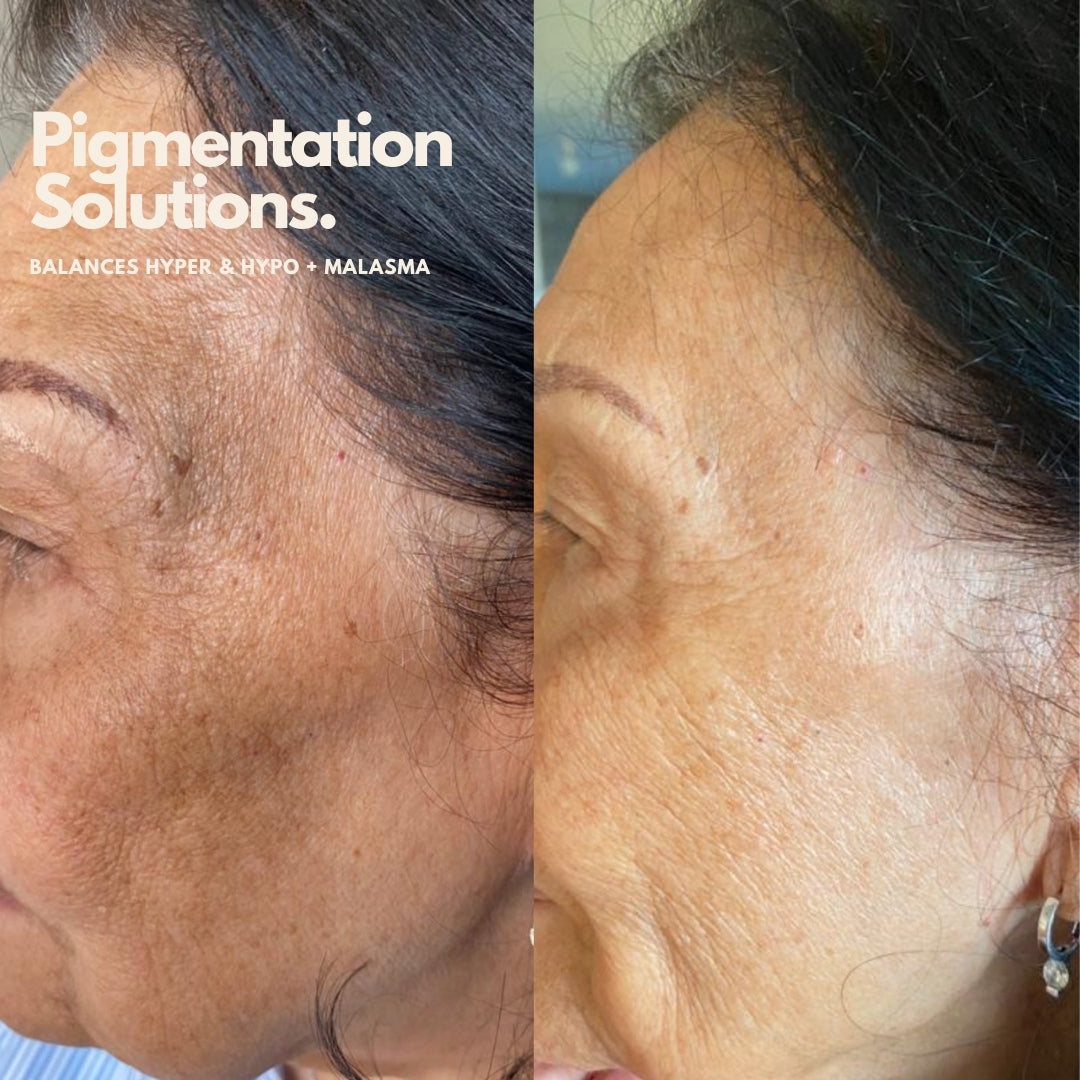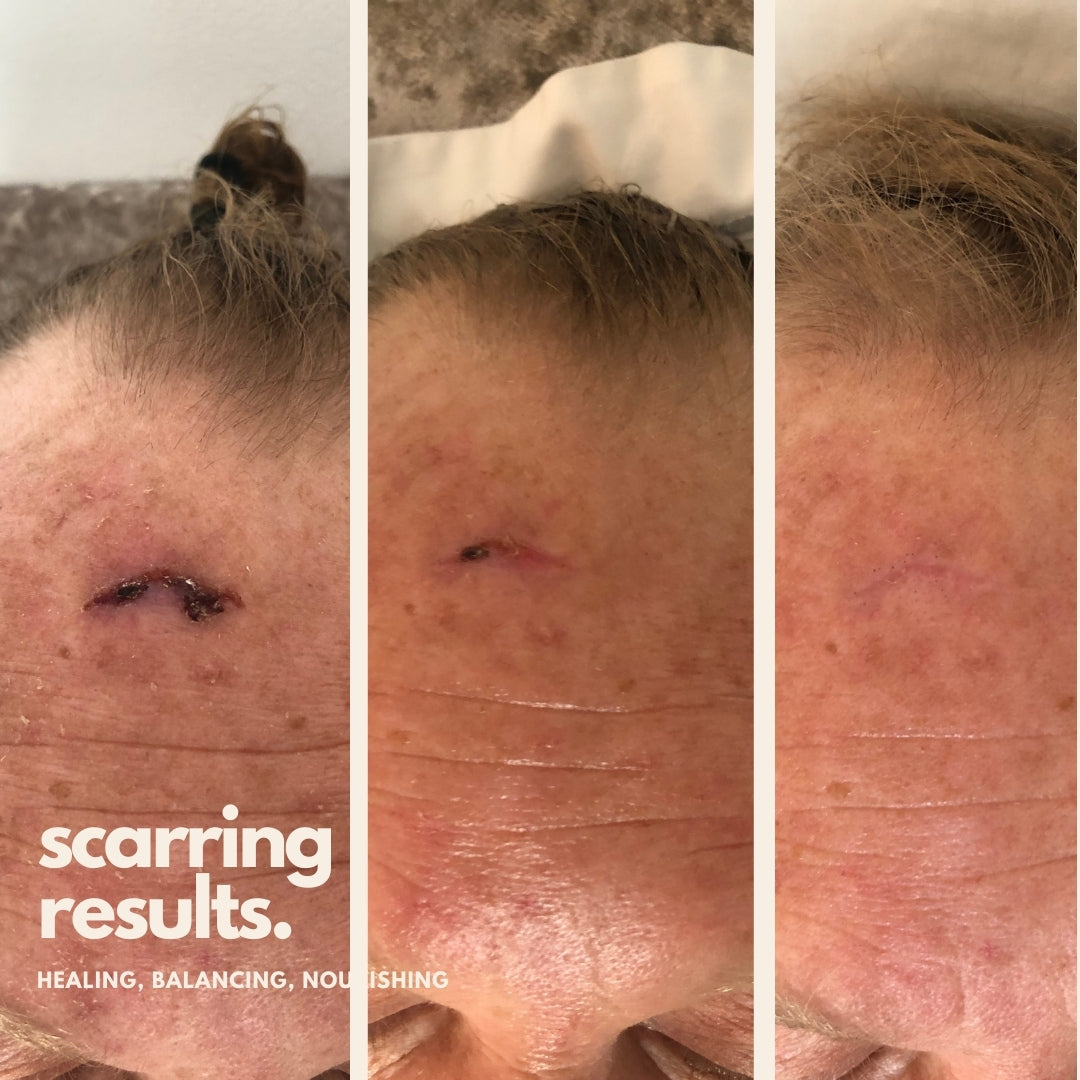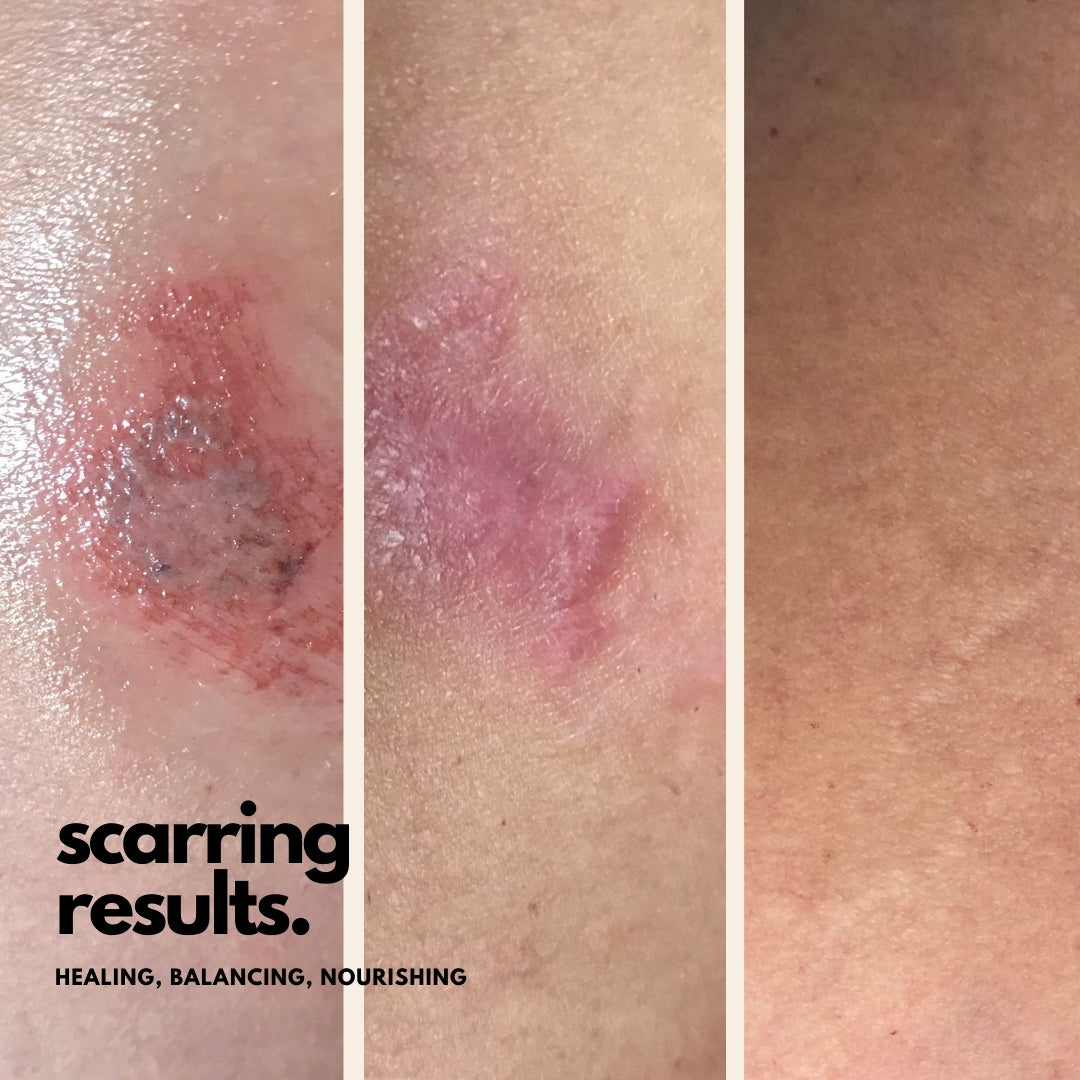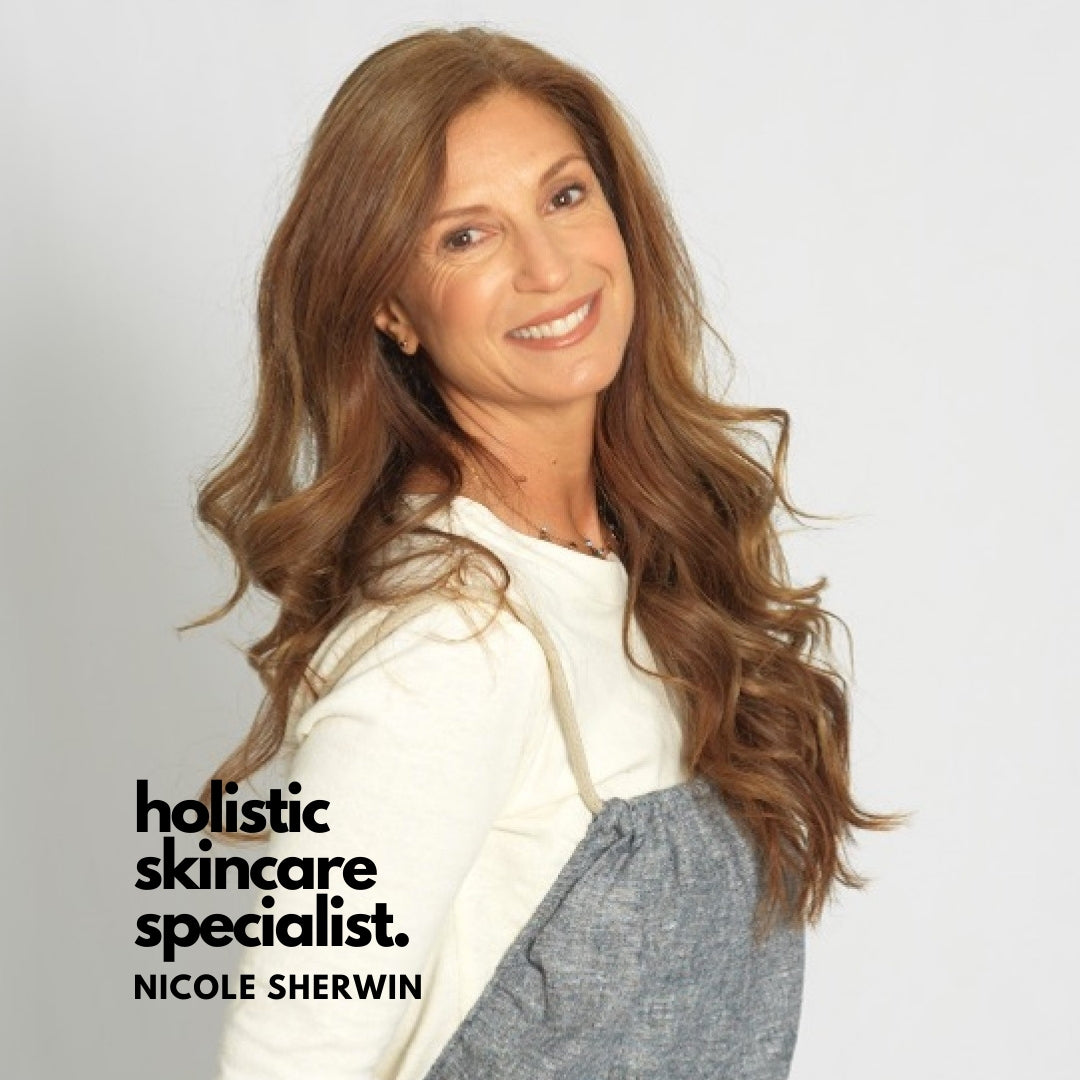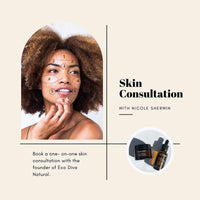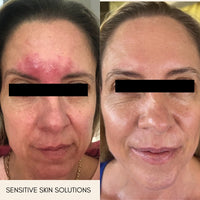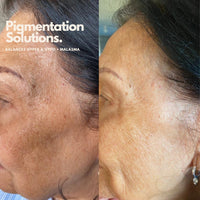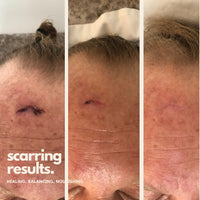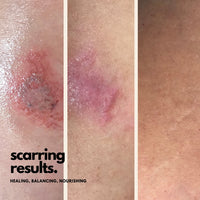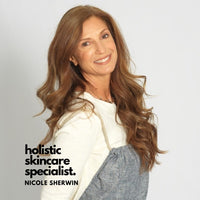 Holistic Skin Consultation for the Ultimate Glow
R 795.00
SAVE SAVE

• Save
Looking for a solution to achieve that dewy, healthy skin glow? Look no further than the Eco Diva Holistic Skin Consultation. Our founder, Nicole Sherwin, offers a private consultation that provides insightful tips and information to help you achieve continual healing – not just through your skin, but also through supporting excellent gut health and mental and emotional health.
The Eco Diva Holistic Skin Consultation.
During the consultation, Nicole will explain how gut health, skin health, and mental health are all connected and how small adjustments in your daily routine can make all the difference in the world to your skin health and general well-being. If you're struggling with acne, eczema, psoriasis, dark spots, hyper-pigmentation, or any other skin condition, our perfected holistic approach will get your skin health back into perfect pH balance.

Included in your consultation is Nicole's guidebook, "30 Days to Glowing Skin," which outlines everything you need to know about maintaining your optimum skin health, gut health, and mental health. Nicole will also recommend the best products for your specific needs.

If you wish to purchase from our range of superfood skincare products after your consultation, we'll set up a 14-day check-in with you (at no extra cost) to ensure you feel fully supported and that your skin is on its way to your ultimate skin glow goals. We'll also do a 30-day check-in via email to find out how you're doing on the clean skincare range.

At Eco Diva Natural, we're not just a clean skincare brand – we're here to support you on your journey to gorgeously glowing skin and to help you achieve your skincare goals. Book your Holistic Skin Consultation today and kick-start your conscious wellness journey through balancing these three areas in your life for dramatic transformation in the texture and collagen production of your skin, an increase in vitality levels, as well as an overall health and happiness. You can complete the checkout process, and we'll contact you to arrange a date and time for either an in-person consult at our Emporium in Sea Point or remotely via Zoom or Google Meet.
We aim to process and dispatch orders as quickly as possible, usually within 2-3 working days after the receipt of payment. Orders, where payment is received after 12:00 pm on a Friday, will be processed on the following Monday.

Please contact us directly should you have any queries: info@ecodiva.co.za
Eco Diva formulations are designed to effectively balance hyper-pigmentation, acne, eczema, rosacea, psoriasis and scarring. We have a proactive approach to ageing by providing superfood nutrition & super hydration that evens out fine lines and wrinkles.

What if we told you that the key to great skin is actually hidden in your food? Believe it or not, superfoods are some of the best ingredients for skincare. Here's why: they're packed with antioxidants, vitamins, and minerals that help keep skin healthy and looking young. Plus, many superfoods have anti-inflammatory and antibacterial properties that can help clear up acne and other skin problems. So if you want gorgeous skin, eat your superfoods and ensure your clean skincare is superfood-rich. Superfoods are good for:
* Proactive Ageing- Reducing fine lines & wrinkles
* Collagen-Boosting - Promoting regeneration of collagen production
* Plumping & Firming - Tightening skin elasticity
* Calming & Soothing - Balancing skin conditions like acne, rosacea, eczema & pigmentation
* Healing - Nurturing & balancing scarring & sensitivity.

There is EVERY reason to choose superfoods, they offer plant-based magical healing properties that cannot be found in synthetics.

Customer Reviews
07/17/2022
Esther P.

South Africa
Such great insights
I really loved this consultation with Nicole. She's very insightful and offered amazing suggestions. I felt very supported and she really went into detail. I didn't know that what I was eating was affecting my skin. Brilliant!
07/17/2022
Chelsea F.

South Africa
So informative, changed my life
I booked this skin consultation not knowing what to expect ,and Nicole opened my eyes to so many areas in my life I didn't even know were causing issues with my skin. Nicole really goes into depth but makes it really simple to make the shifts I needed to change my skin health. I'm so grateful for this holistic consultation, my acne and pigmentation have already improved in just 2 weeks of implementing the changes. I highly recommend this consultation, you definitely won't be disappointed.